I witnessed this couple become parents 3 years ago when they hired me as their doula after taking the Confident Birth course which I teach at Birth in Holland. Then earlier this year I got a sweet text message saying they were expecting again and couldn't imagine giving birth without me. Walking back into a family after a few years is so natural and feels like seeing old friends, like I am their family doula.
They became a family of four in the summer and I was at their side all the way. You can read about Orla's birth here. This gorgeous photo was taken a few days later. Having seen both these girls come into the world is so special. What an honour, what a job.<3 <3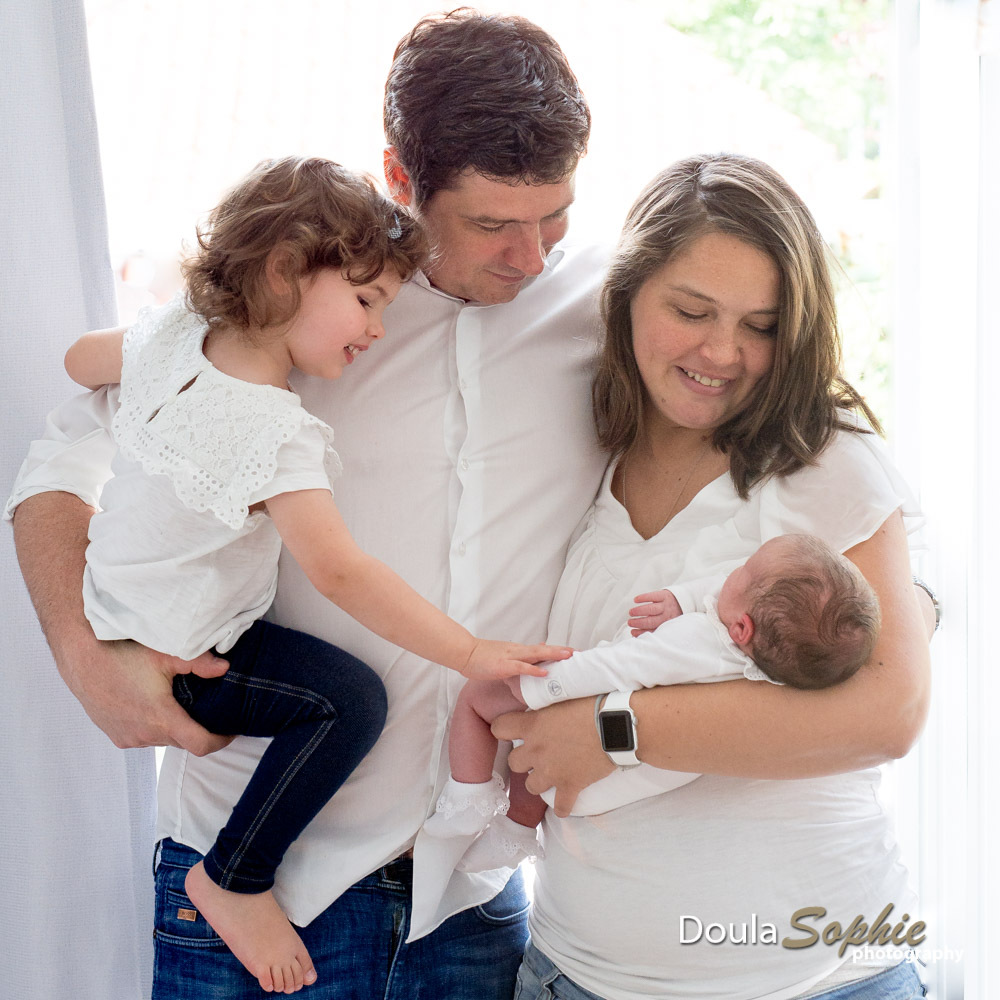 Lifestyle Newborn shoots. I give a 50 euro discount to doula clients and particularly love it when I get to photograph repeat clients. Check here for details.