"The photos of my daughter birth are so precious to me. You captured some of the most tender moments, moments that I never even knew occurred because I was so focused on my labor. I loved to see the photos because I could see the love that my husband was exuding while I was having labor pains and once my baby was born. You even captured the moment she was coming out in a very tasteful way. It's an amazing shot. What a joyous occasion to have documented.
"We were delighted with the most beautiful birth photos and birth book one could expect! In a few years, my daughter will be able to read her own birth story and grasp the beauty and uniqueness of that night."
Ohhhh the photo's… they are so touching and beautiful. They still bring tears to our eyes… I will show them to my son… only when he is a young man!
Capturing this lifetime event~the story of your baby's birth-day.
Birth photography compliments my doula work beautifully. All the photos on this site are of my own hand. The thread that runs through my work as a Doula and a birth photographer is the passion I have to make sure my clients can look back at the birth of their baby with a content and positive feeling. Being able to look back at the photo's and see all the different aspects that forms her birth experience allows the mother to re-live the experience through the photographs and re-frame her perspective on what happened that day. Birth photography and doula support is the best combi ever, an investment you won't regret.
Hiring a birth photographer is one thing but having a professional doula that documents the birth for you is a combi that seamlessly compliments each other. The camera is an extension of my arm and is always around so I can grab the shot as I see it and then continue with my doula support. My first priority is my doula support. Most women tell me they never noticed me taking pictures. Receiving the photo's shortly after the birth can help you to process the birth and is a wonderful memory you won't regret having documented. Let me give you back the story of your birth in pictures, you won't have to miss a moment.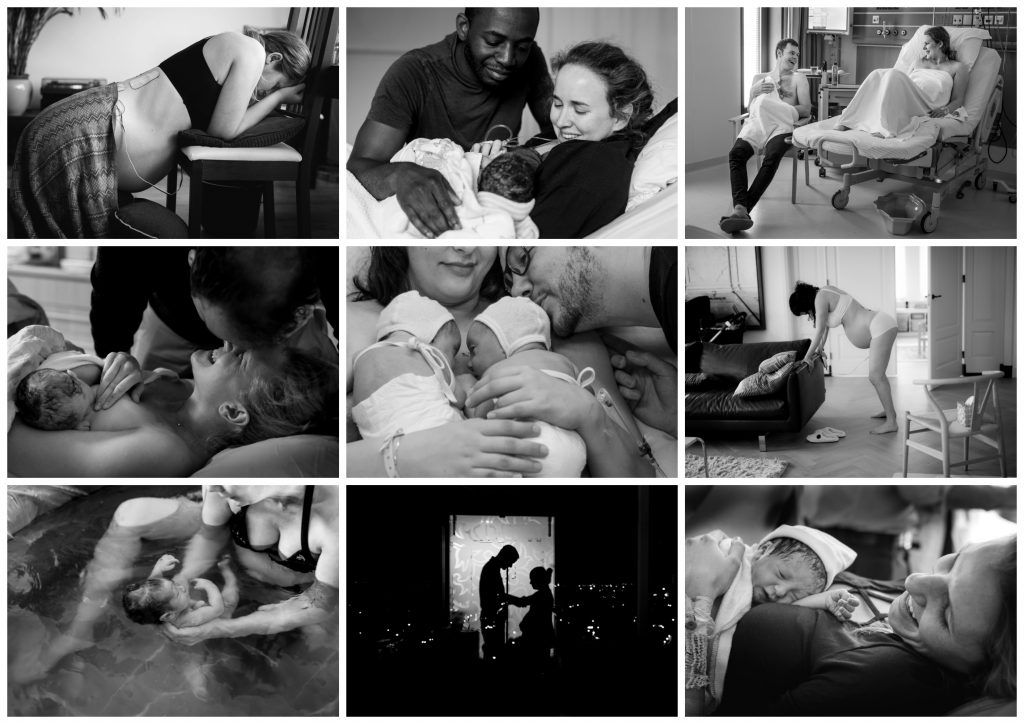 Respecting the space
Giving birth is an intimate experience. I respect the birthing environment and  document those moments and interactions

that make up the incredible experience of giving birth. Please know that even though I love to share my work you will have total control over the pictures that are taken and I will honour any wishes we discuss before hand.