A passion for birth
I am British but have lived in The Netherlands for 25+ years! I married my Dutch guy, Rogier Bos and together we have three boys Joshua 22, Judah 21 and Joel is 17 years old. We have lived all over the place, including 3 years in America, but for the last 10 years we have called Capelle aan den IJssel our home. My background is in hospitality and catering and being a busy full time Mum in a crazy home of wild and growing sporty boys!
In 2010 I left catering behind me to follow my passion for women and birth. I trained as a doula and have been working ever since supporting families during this amazingly unique time in their lives. Expecting a baby and preparing for the birth is quite a journey and even more so when you are living in a country that is not your home. As a doula and childbirth educator I love to join in that journey and help couples navigate the system so they do feel at home during the birth of their little ones and help them prepare emotionally and physically for the birth.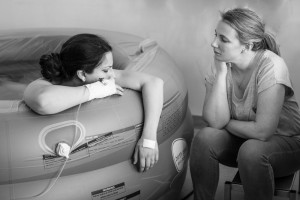 I love supporting women and seeing them find a strength they never knew they had during the labour process, and seeing them become mothers. I love supporting the partners and helping them discover how they can best support the mother so together they can have the best birthing experience possible. I love that moment they look at each other and their eyes triumphantly say "We did it!"
The process of labour and birth looks different for everyone and that makes my work really interesting and very rewarding and the best job ever!
I am co-founder of Birth in Holland serving the english speaking community with a passion, teaching The Confident Birth Course together with midwife, colleague and friend, Elinor Abramson.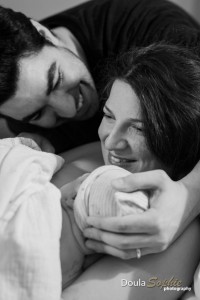 My doula work is beautifully complimented by my passion to document the birth. I fell in love with birth photography when it became popular and available on social media in 2009. My passion grew from that love and a desire to give the story back to the mother so she would have a positive memory of her experience. I love to capture the beauty and rawness of the labour process and those first moments of a baby's life. Such a precious memory to have.
My goal is that every woman I support or teach can find the best birth for her and her baby and look back at her birthing experience with a satisfied feeling of accomplishment and empowerment. Labour is preparation for parenthood and a good birthing experience gives a better start for baby and parents.
My business motto is a quote from Jane Wiedeman
"Giving birth should be your greatest achievement not your biggest fear"