21-08-2016 ~ Welcome sweet Ayden.
Some women move heaven and earth to create the environment that will optimize the chances of a natural birth. Women hoping to have a vaginal birth after a c-section (VBAC) sometimes feel options are taken away from them because of the risk of uterine rupture. Deborah had a dream team in her mind as she met several different doctors in different hospitals. She chose for a hospital that was willing to allow her midwife to do the birth with the full cooperation of the gynecologist. This meant that even though she had a medical indication her own midwife would do the birth but would discuss the progress and decisions with the gynecologist during the labour.
We had met early on in the pregnancy but she had not asked me to be her doula. As the time came closer Deborah realized she really did want the support of a doula after all. This birth was important enough to give it the best shot she could. She had prepared so well but kept having the feeling that a doula was missing from the picture. So a week before my vacation would start I agreed to support her if she went into labour before the Saturday evening. Ever since we met I had had the feeling this was a special lady and our paths were meant to meet. The week passed and Saturday came and sure enough labour started just in the nick of time.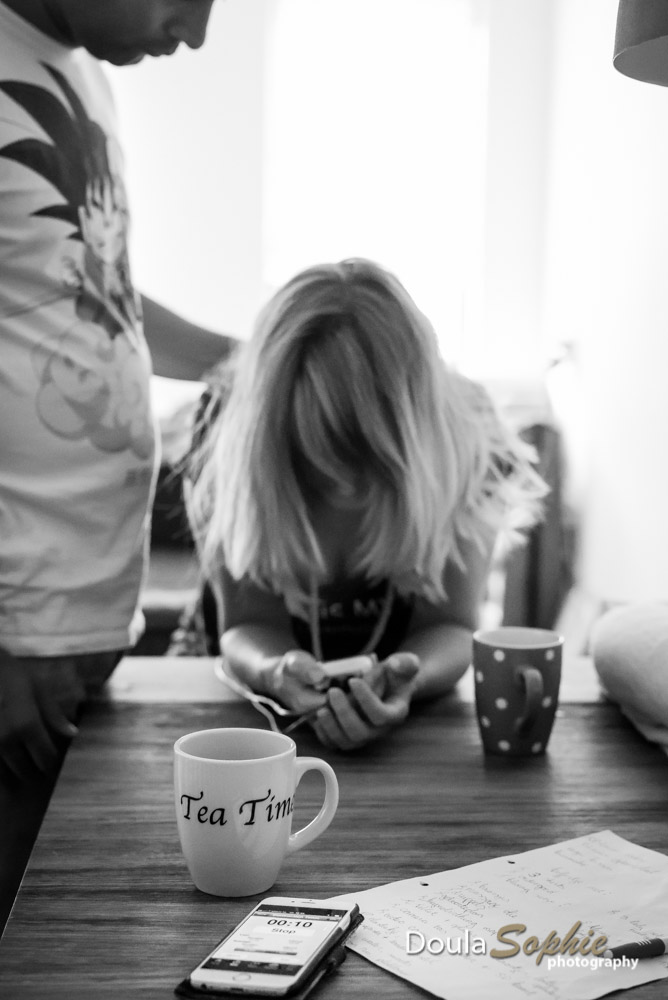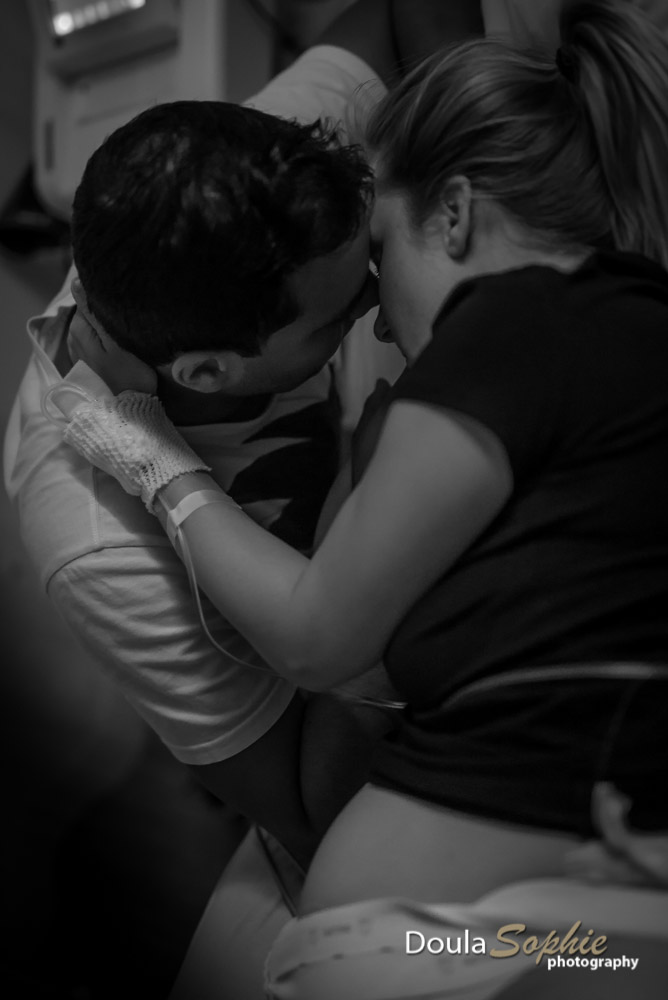 Despite all the preparation, it was tough going! There were moments of panic and despair, moments where Deborah wanted to give up, moments where the pain was so intense that she regretted not opting for the elective cesarean. Every time the panic came she would look into my eyes and we would breath together. With her partners firm hand to hold, we helped her through the process one contraction at a time. An epidural gave the needed relief but still allowed her to be present in her body and feel the process without the high intensity. Many women expect to feel nothing with an epidural and are disappointed when that isn't the case. However afterwards I often get the feedback that they were happy they could still 'feel' and felt like they were still participating in the process. The epidural helped the process along and it wasn't long before she pushed her baby out into the world and into her arms, just as she had dreamed of.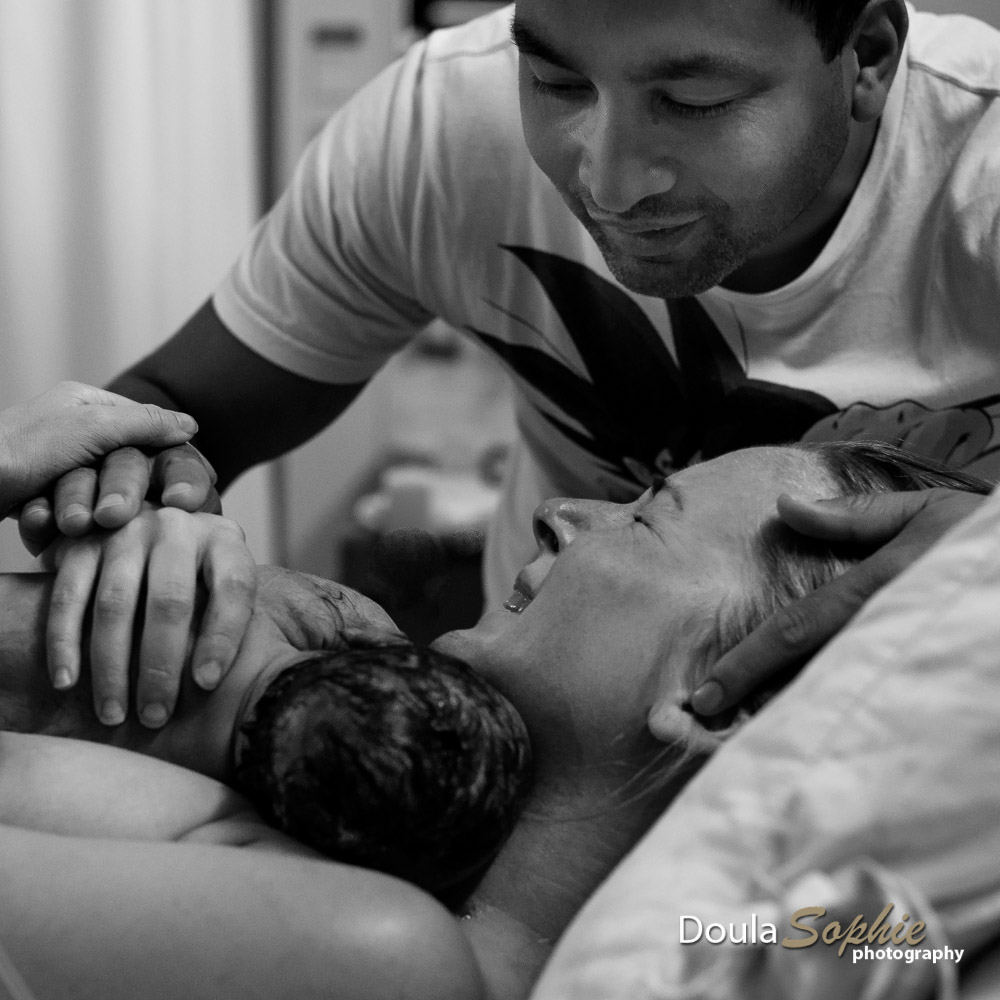 The midwife, the doula and the Dr. were indeed the exact dream team Deborah had hoped for! Each one was important in the process, each one playing their part, and in the end she got her dream VBAC! And this doula made some pretty okay photos here and there when she could… yes, because Deborah is a birth photographer and that was pretty important to her too!! 🙂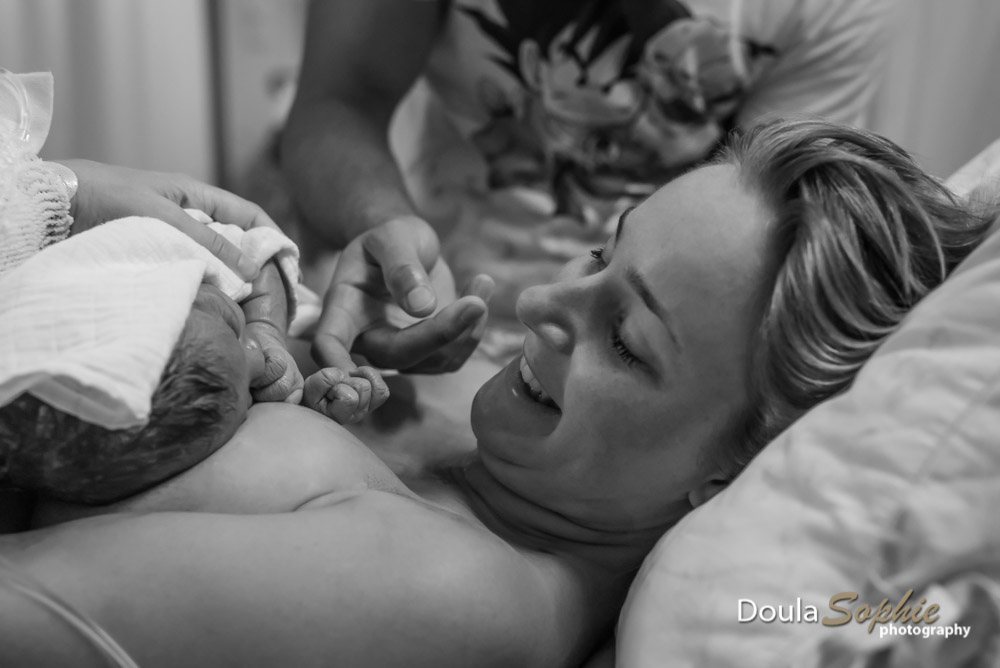 And it was a surprise boy!! I always love to see a happy relaxed mother looking on at her partner and their new baby snuggling together. Such sweetness, such pride and such awe <3