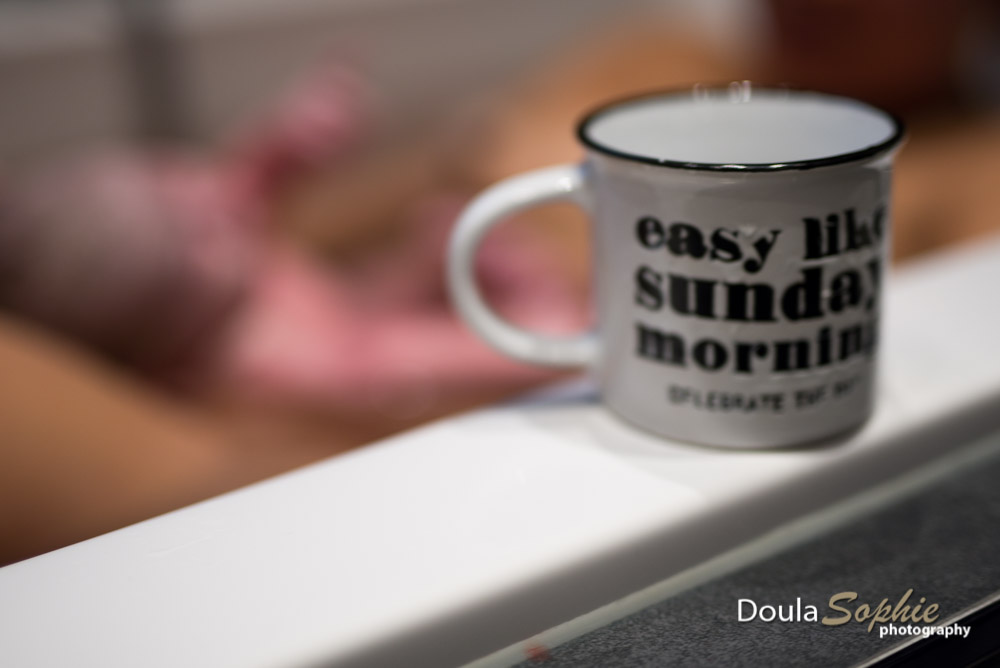 In the early hours of yesterday morning a sweet 1st time mama had a very special birthday gift. In super tempo she gave birth to her baby boy unexpectedly at home in the bath. I arrived, 2 whole minutes before the midwife arrived, and just as the head was being born.
Shortly afterwards the papa grabbed a mug so he could pour warm water over the baby in the bath to keep him warm and we all smiled when we saw what was written on the mug: Easy like Sunday morning!
Happy Birthday mama and son!