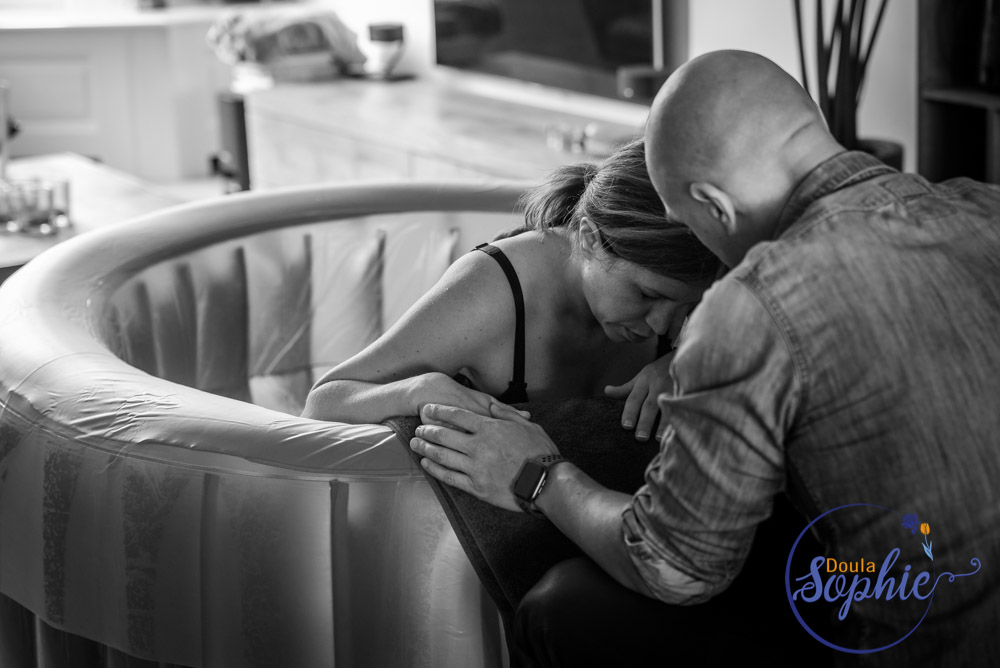 I stepped inside the door and she was already in deep labour. She was very relaxed, seemingly in control (and I say seemingly because I know it didn't feel that way to her) and the intensity was high.
I was just there to photograph this time. So I unpacked my camera, gave a hug and said 'Hi' to the midwife (whom I know well and love to work with) and found a place to sit with a little distance from the pool where the mama was labouring.
---
The peaceful warrior, as I named him, was kneeling in the corner keeping watch as the partner kneeled by the birth pool holding space for his lady as she laboured. It made me smile, such a beautiful image.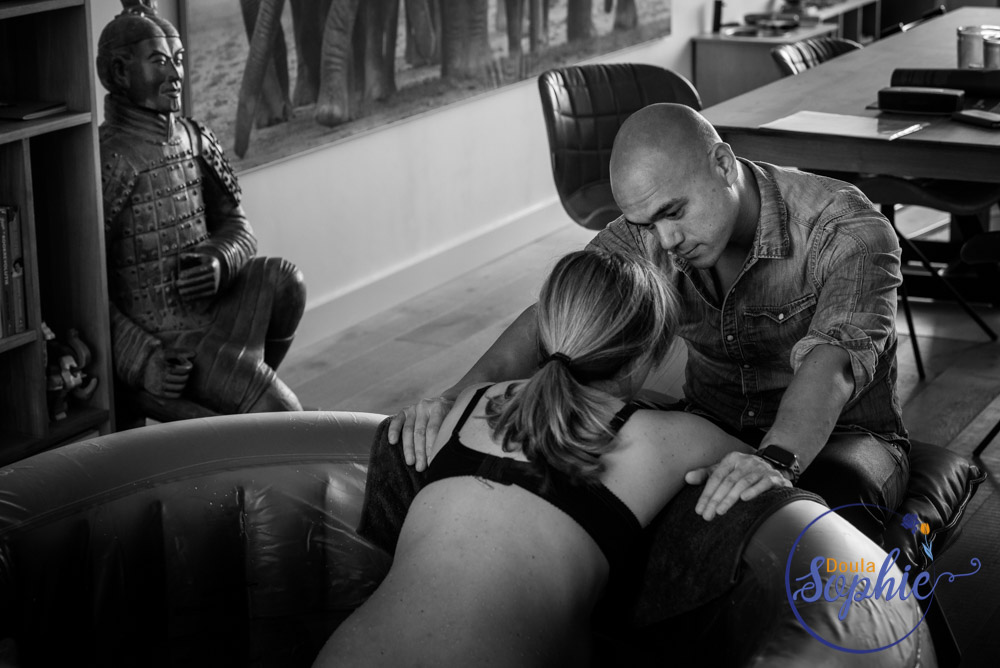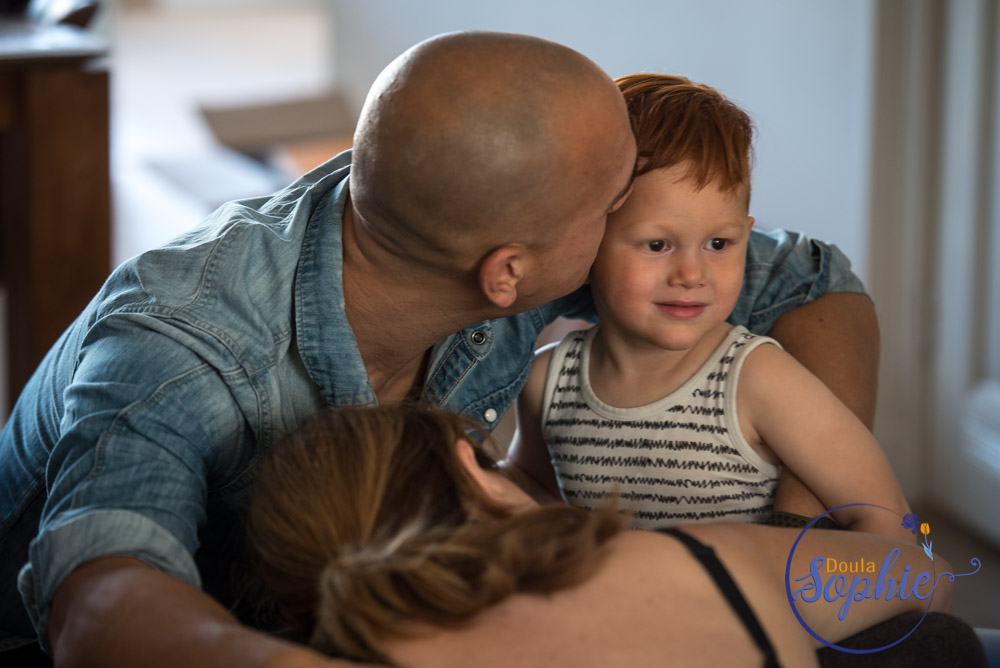 Upstairs their little boy was playing with a friend of the family who was there to watch him during the birth. When we knew the baby was almost coming they were called to come downstairs. He wanted to see his baby sister being born.
And a few contractions later she was born in the caul, that means with the amniotic membranes still intact around her face. This is very unusual and special to witness.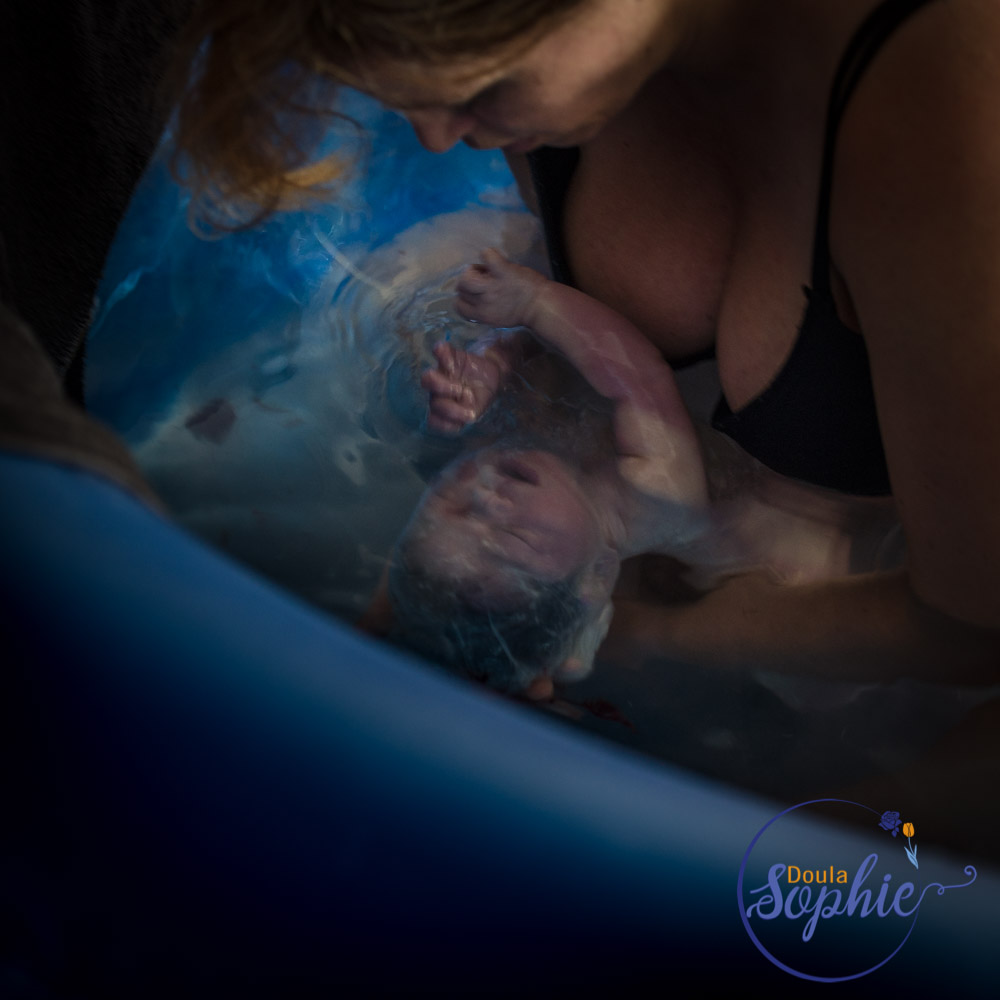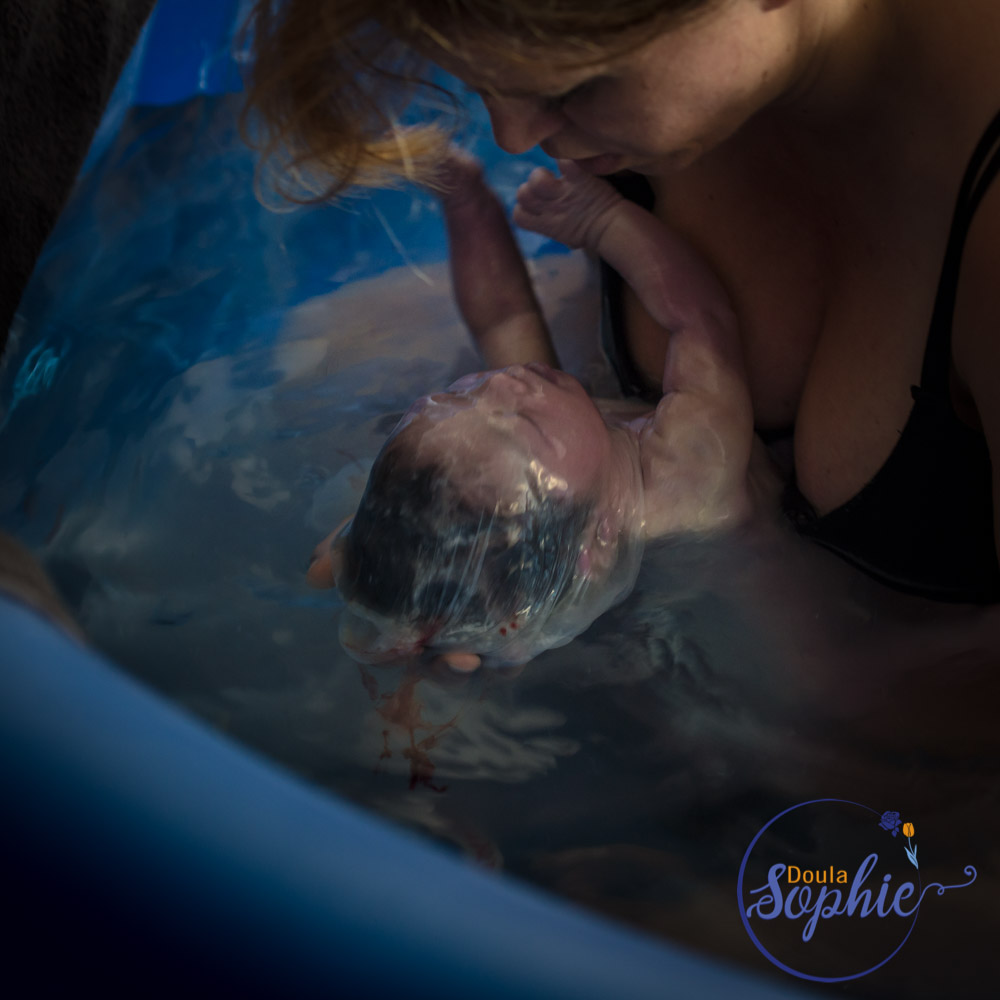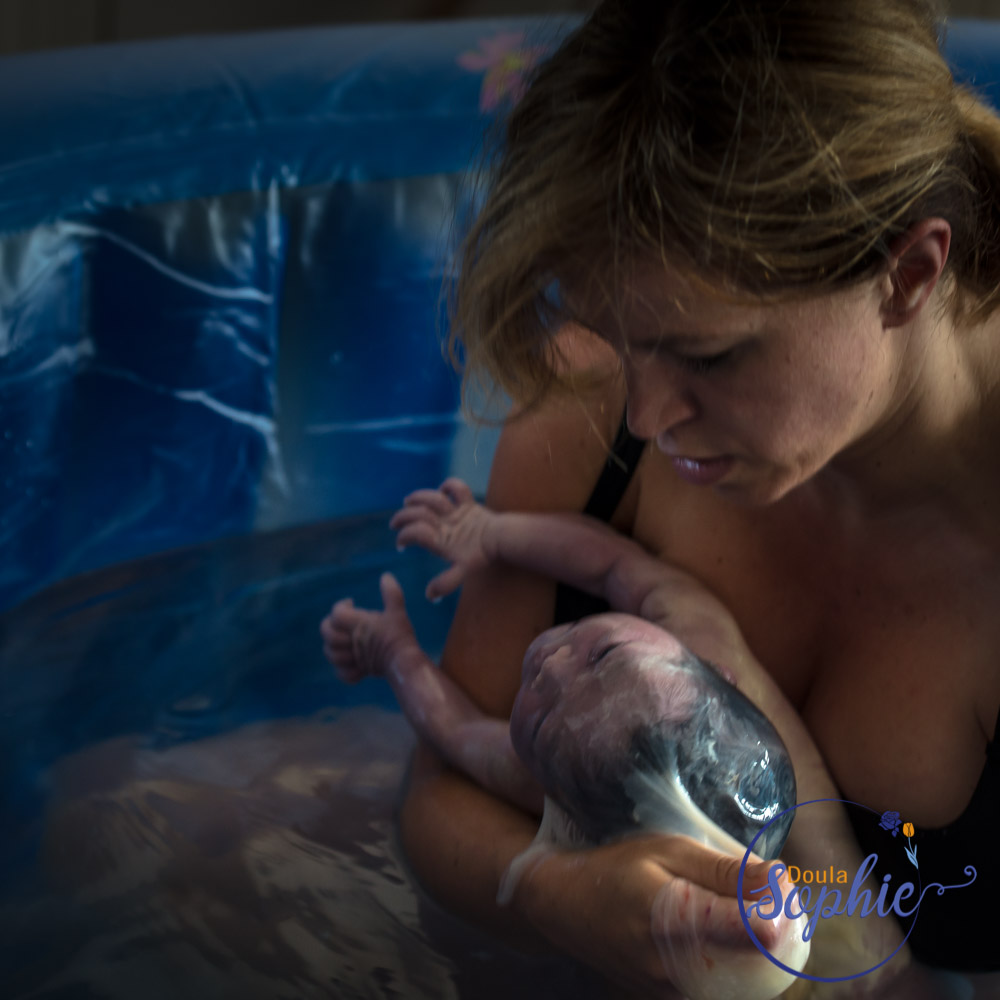 She pulled the membranes off her head and put them the water.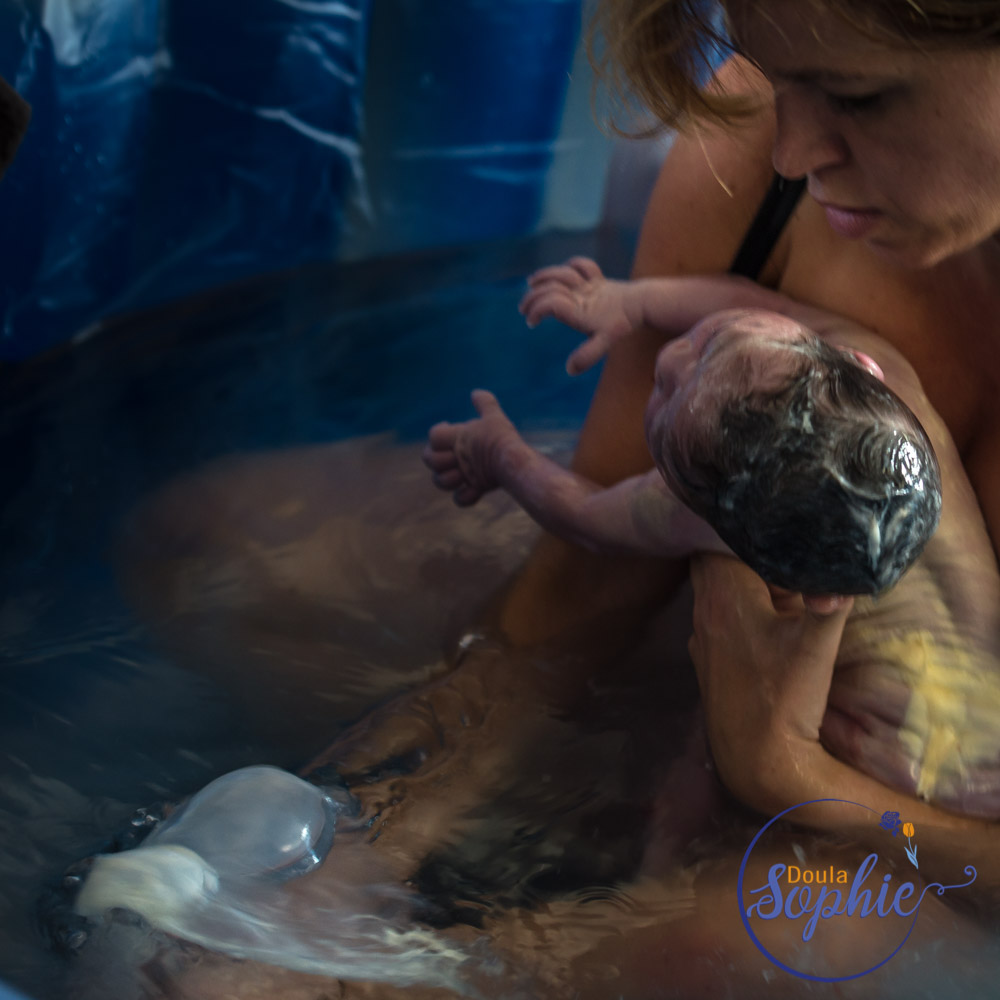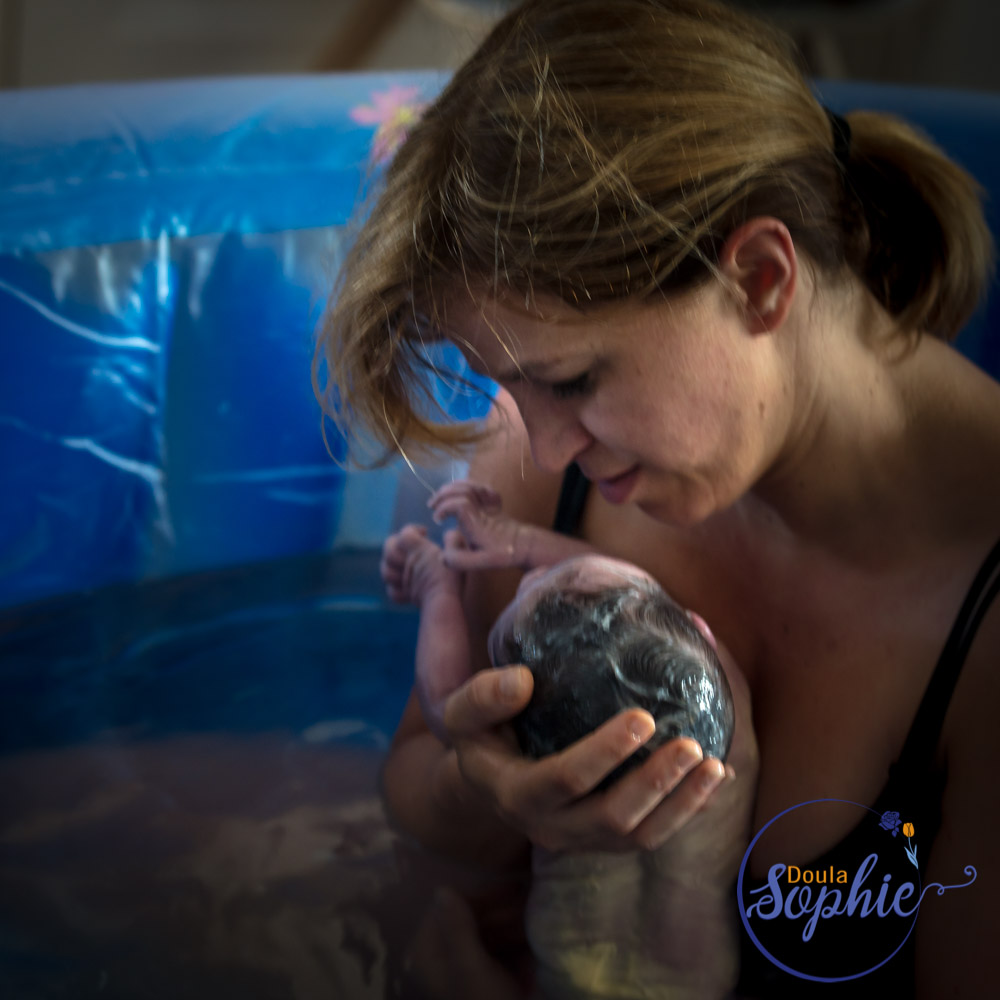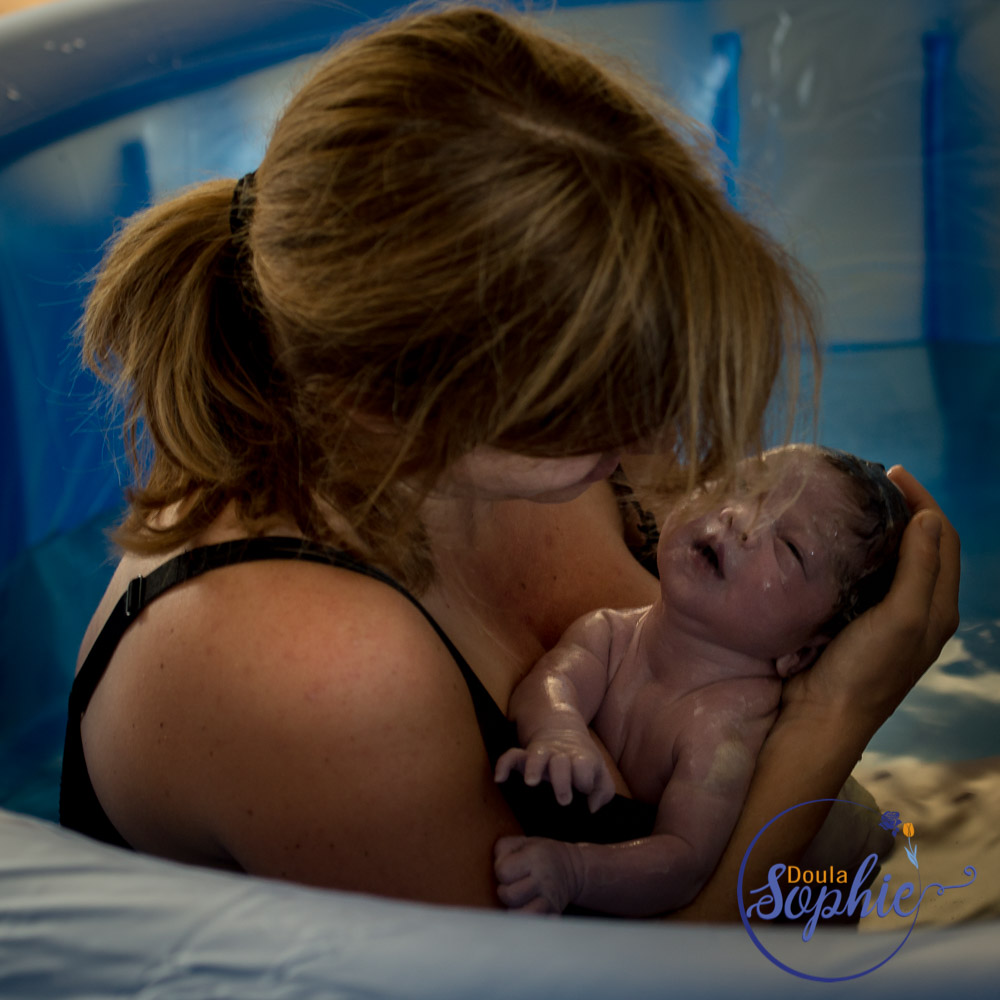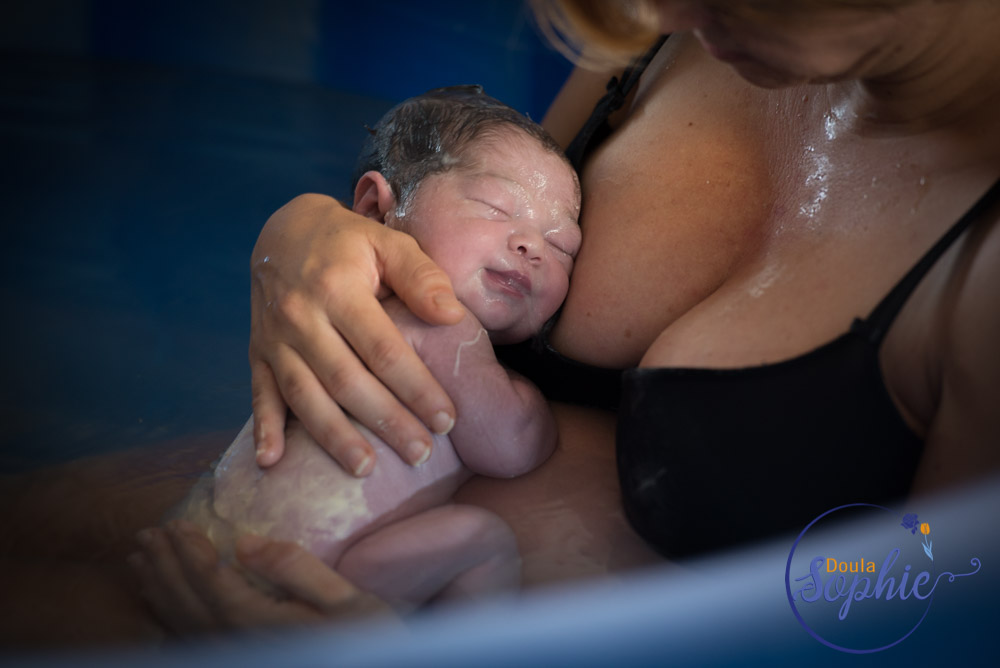 ---
One of my favourite photos of 2019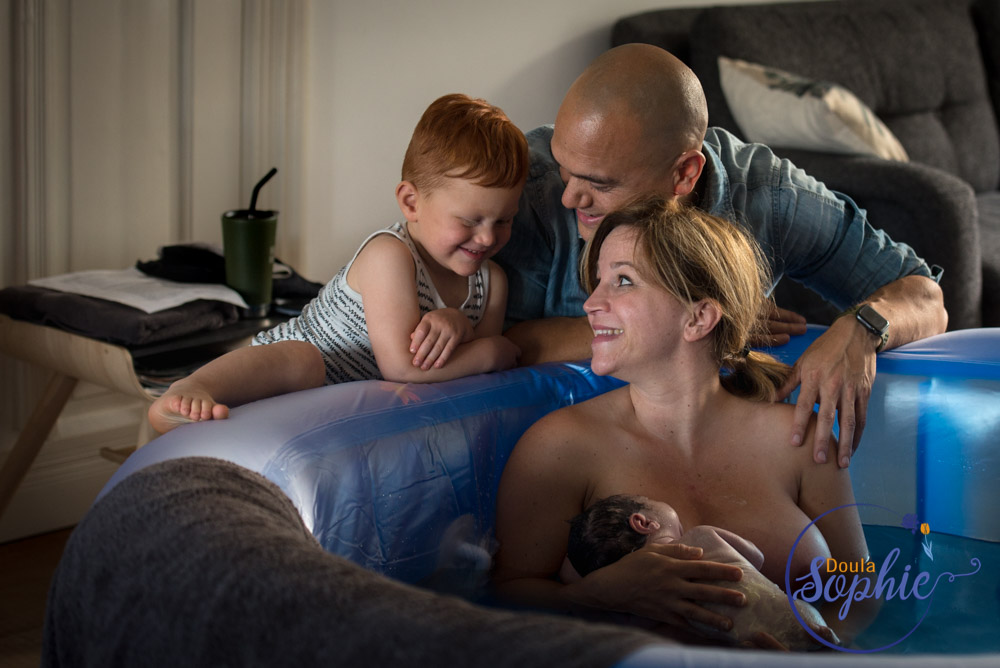 Oh he was so proud of his little sister and was beaming with a huge smile for the next hour or so.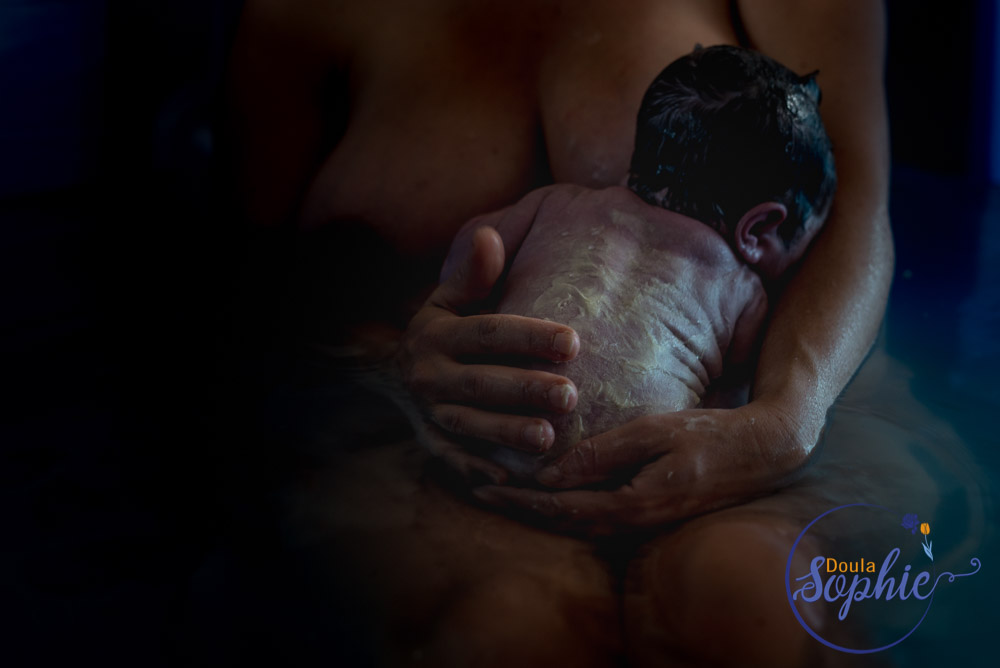 She was covered in vernix. The amniotic sac was floating in the water with a glob of vernix inside. So cool. A first for me to see and so cool to photograph.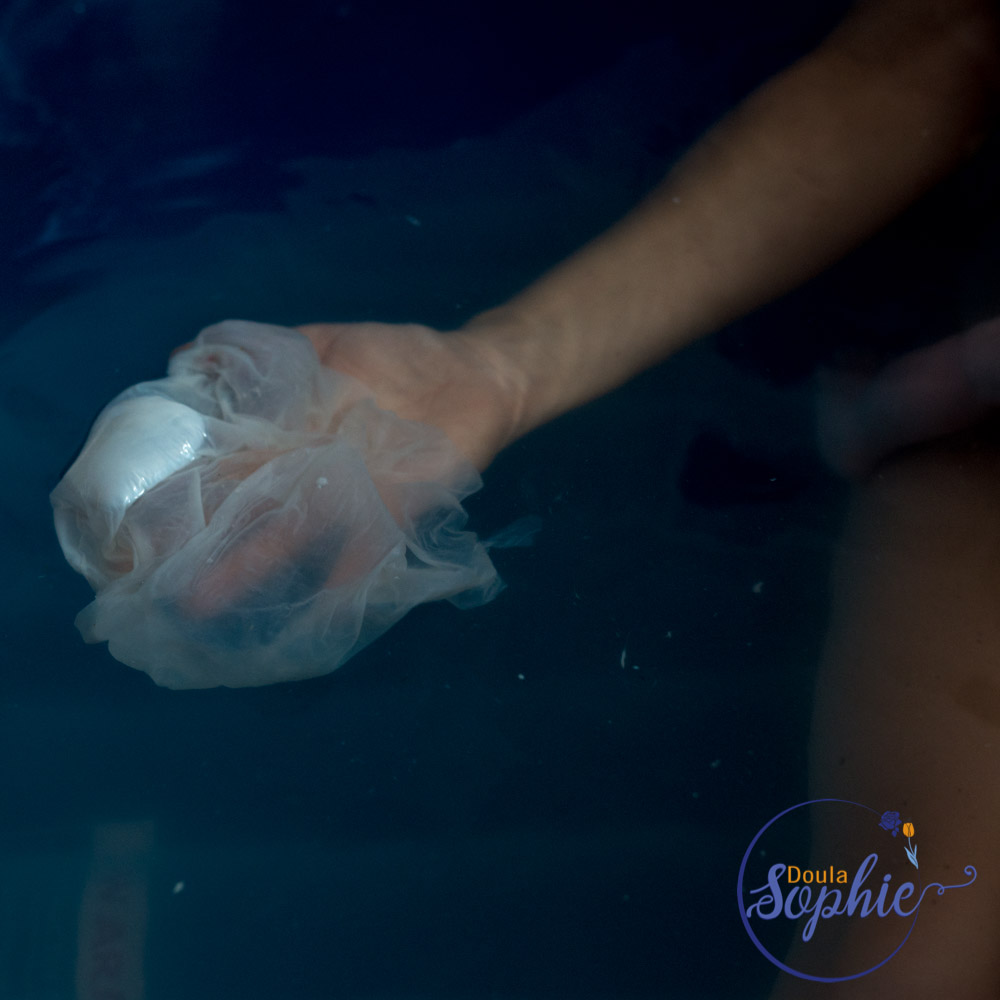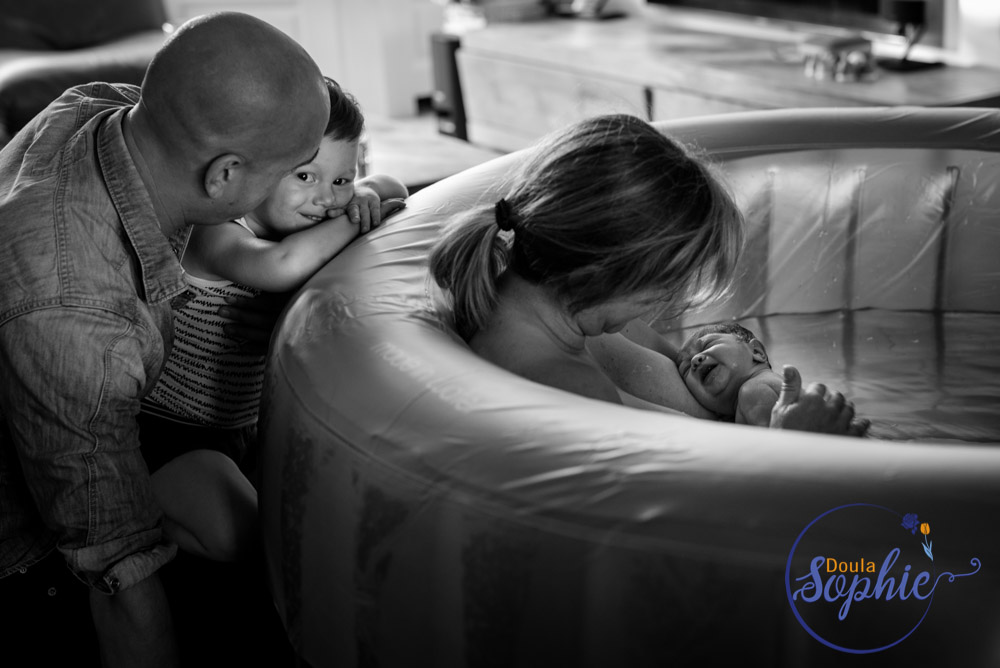 After a while everyone moved upstairs to the bedroom to settle down for the rest of the day for gezelligheid and lots of cuddles.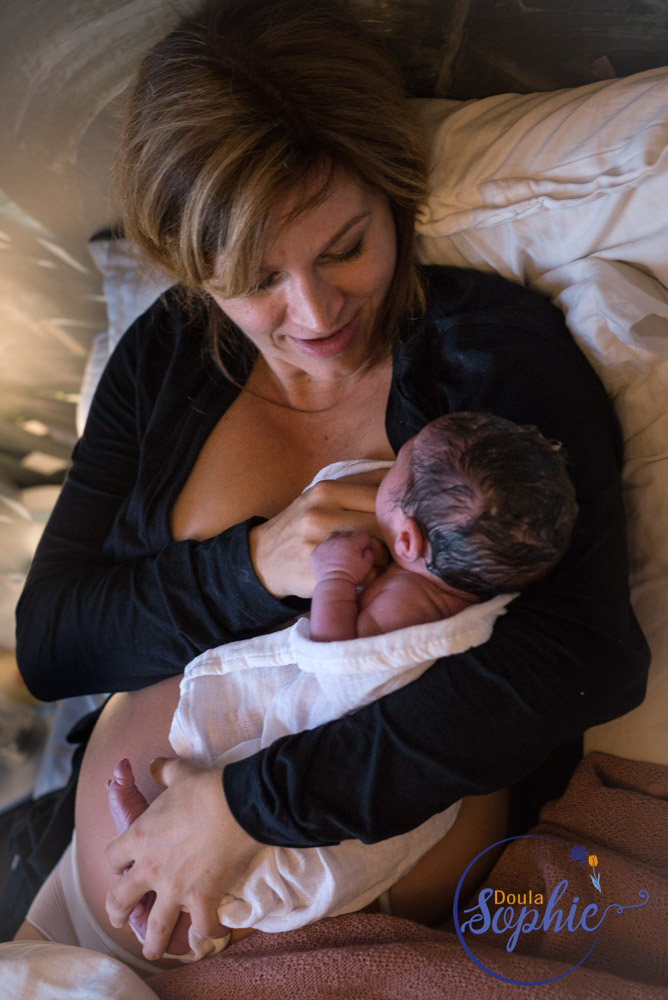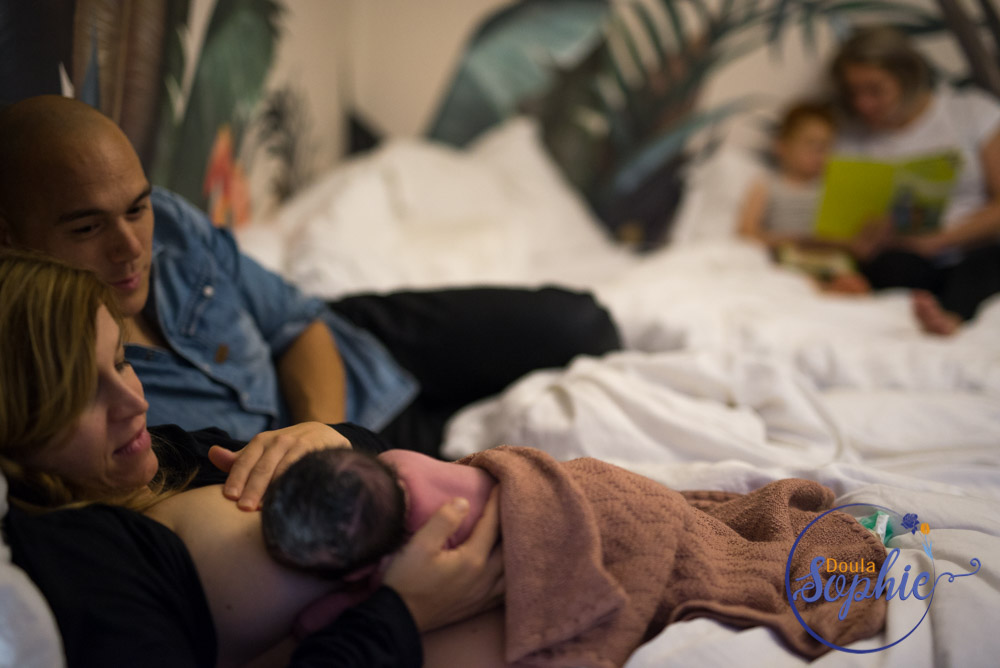 While the babysitter read a story to big brother, the little one tried the breast. The once again new parents watched in awe and revelled in the delight of the birth of their daughter at home in their very own living room.
What a beautiful family centred birth. How lovely to see a well prepared child welcome his sister into the family. He had waited so long to meet her. And to see a baby born in the caul was the crown on the whole day.
---