Never again!
When I missed my sons graduation for a birth, some years ago, I said to myself never again! Never again would I sacrifice a family life event for a clients birth no matter how torn I felt.
This year my husband turned 50. He wanted to celebrate in style so we planned a date for a party. May 4th was that date.
Back up.
I had arranged for my back up, Farola, to be on call that day for my two clients even though she and her husband were invited to the party. Why would she do that? Well because that's what we do for each other, we have each others back and will step in whenever needed.
The struggle is real.
We actually never WANT to have to send a back up to our clients because our clients choose us for a reason, they want US to support them! Plus we have gotten to know them well so we know their wishes for the birth and how they are uniquely wired.
I have full confidence in Farola because I know she will take the best care of my clients but it still feels weirdly strange to choose a family event over a clients birth.
Of course that is in a way absurd because we have a life too right? It is true that many family events and appointments are quietly over shadowed by being on call and the possibility of having to leave half way through or not wanting to travel too far or needing to take our doula bags with us everywhere we go. We have a crazy kind of time commitment in our jobs beacuse we are always on call!
About my lovely client.
So anyway, in April I had a sweet client who was planning a home water birth and her first baby came very early so we kind of thought maybe her second one may come early too. I should know better! What we didn't expect was that he would wait til way over the due date.
The week before the party crept by, and still no baby. I wasn't too worried about my second client giving birth early but I really was hoping I wouldn't have to miss this birth.
So the party day came and just as I was sending my client a what's app message to hand her care over to Farola for the rest of the day she started having contractions. We expected her to have a fast birth and so I even contemplated going to my client and taking the risk she would be done on time for me to go to the party… but birth is unpredictable so I had to make the sensible, and right, decision and send Farola over to their home.
While I was getting ready for the party I kept looking at the clock and wondering how it was going. It pained me not to be there supporting this family in all the ways we had prepared before hand. It pained me to not be able to document this birth as I knew how important it was to this mama and knew it would be a special one visually. Home water birth, beautiful light in the living room, tattoo's, sibling present… yes sorry but a birth photographers dream scenario 🙂
Back to the party.
I reluctantly let it go and focused on my husband and the party. As the party got underway I forgot to look at the clock anymore and wonder how it was going at the birth.
Farola walked into the party some time later with her husband, and while giving me a hug, assured me it was a beautiful home water birth that went well apart from a trip to the hospital because of a stubborn placenta. She assured me my clients were thankful for her presence and I sighed gratefully and went back to my guests.
Team work.
I am extremely grateful for Farola. I can trust my clients to her if needed and I can trust her to document the birth also. Last week I needed her to be back up for me again for a funeral (no babies decided to come this time) and next week Farola's daughter is having an operation and I will be available for her clients for that day.
So yes, we are on call for you 24/7 for 5 weeks and we do everything we can to be there for you on the day of your baby's birth but we also have a family and life events that are important to our loved ones. Thats why we work together to ensure the best possible care for you on your big day regardless of our own 'big days.'
I am proud and grateful to these parents to be able to share some of the beautiful images of this birth Farola shot and I edited. Team work!
And the birth?
The images speak for themselves. "A dream birth" said Dad. This mother was super relaxed and so strong and despite the journey to the hospital, which was not ideal after the perfect home water birth, there was no trip to the OR necessary, the placenta came on its own in the end and they were on their way home again within a couple of hours. Enjoy.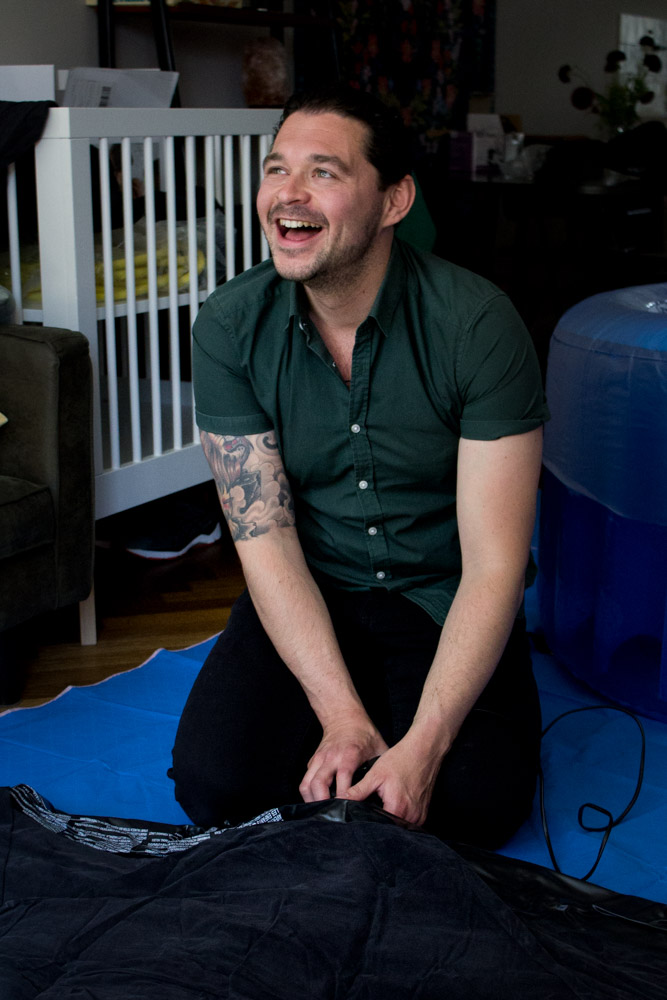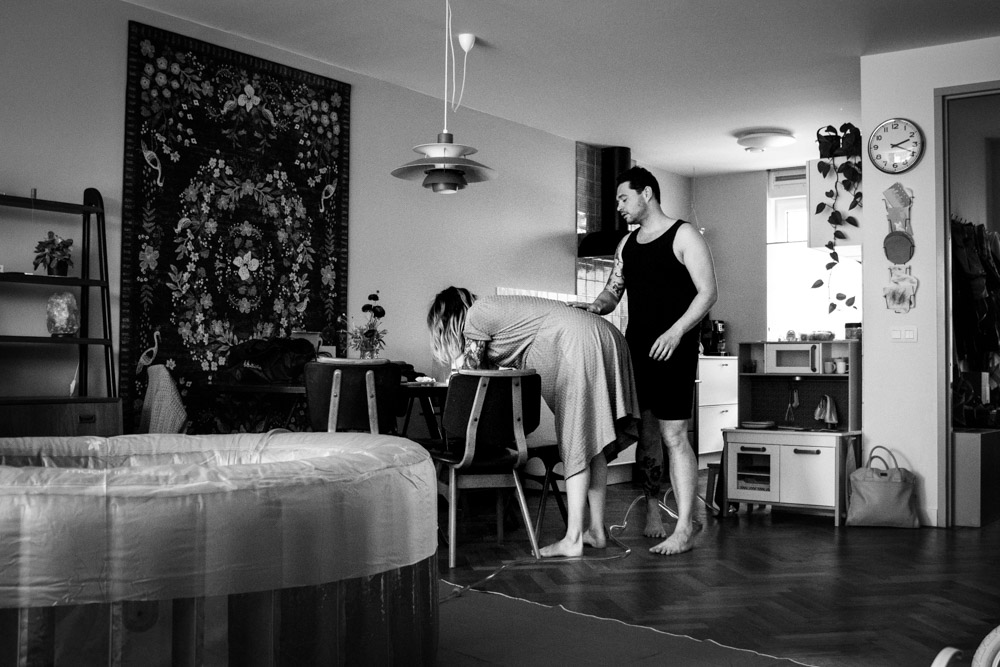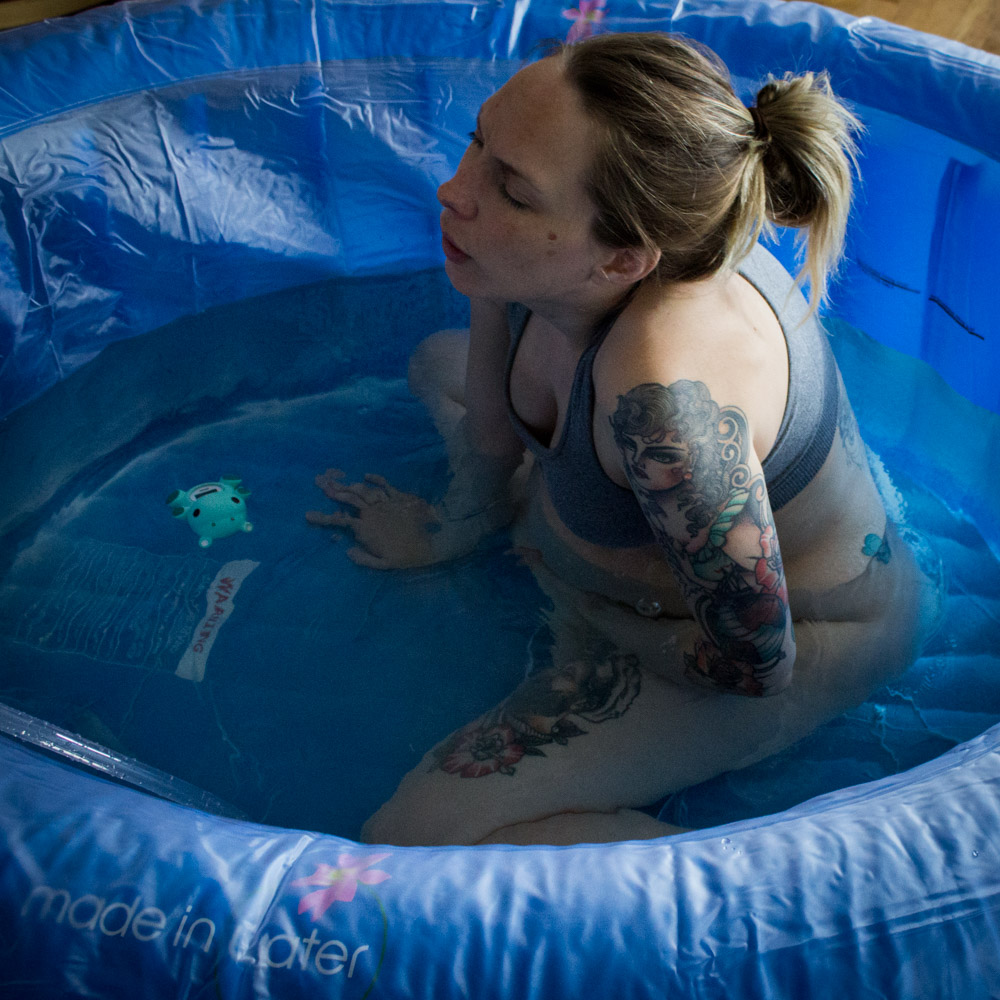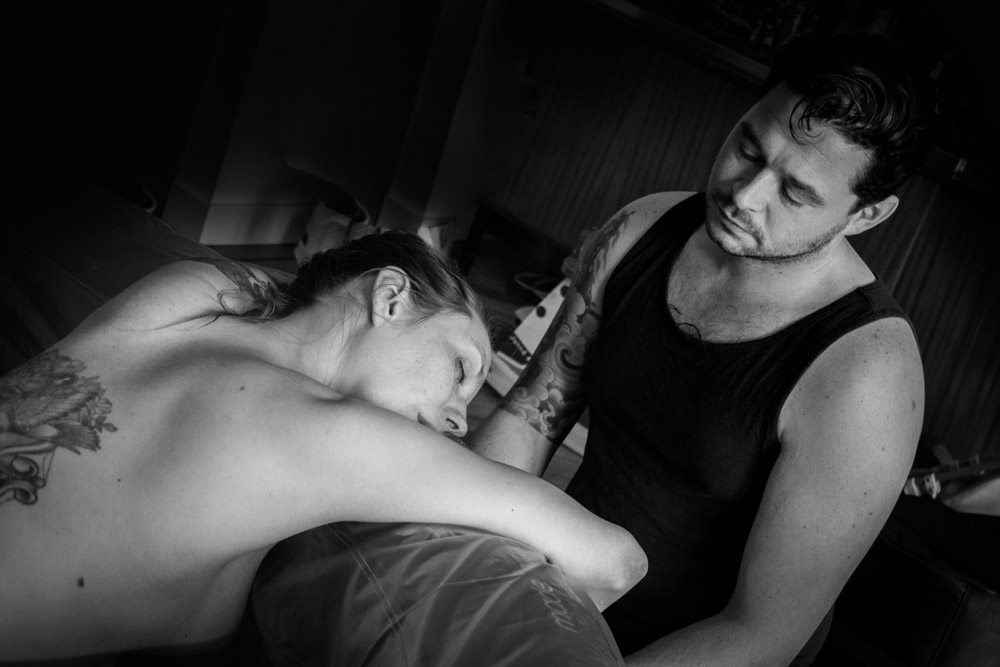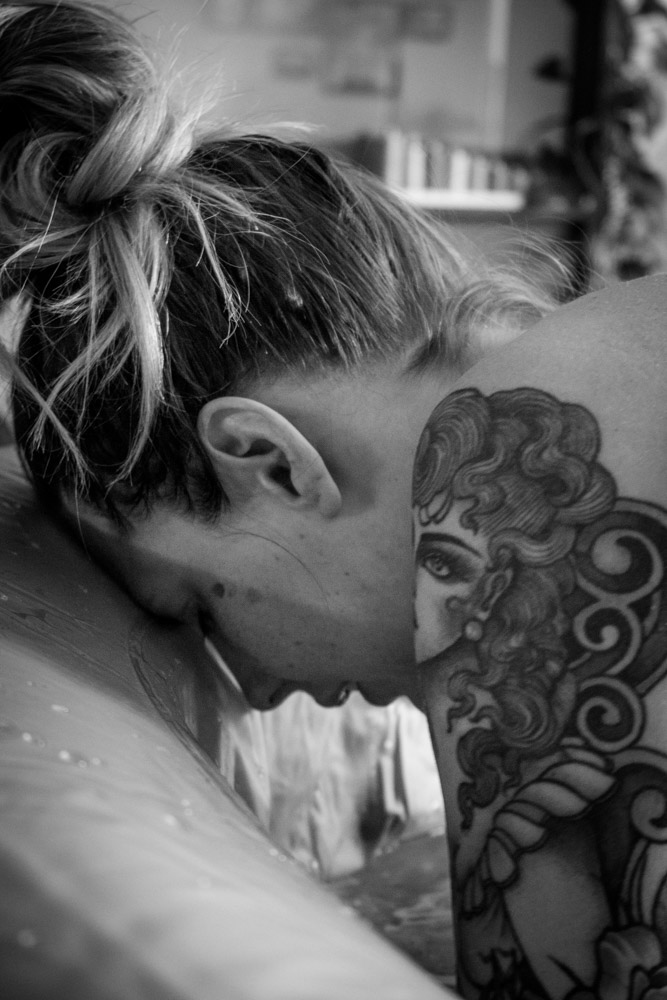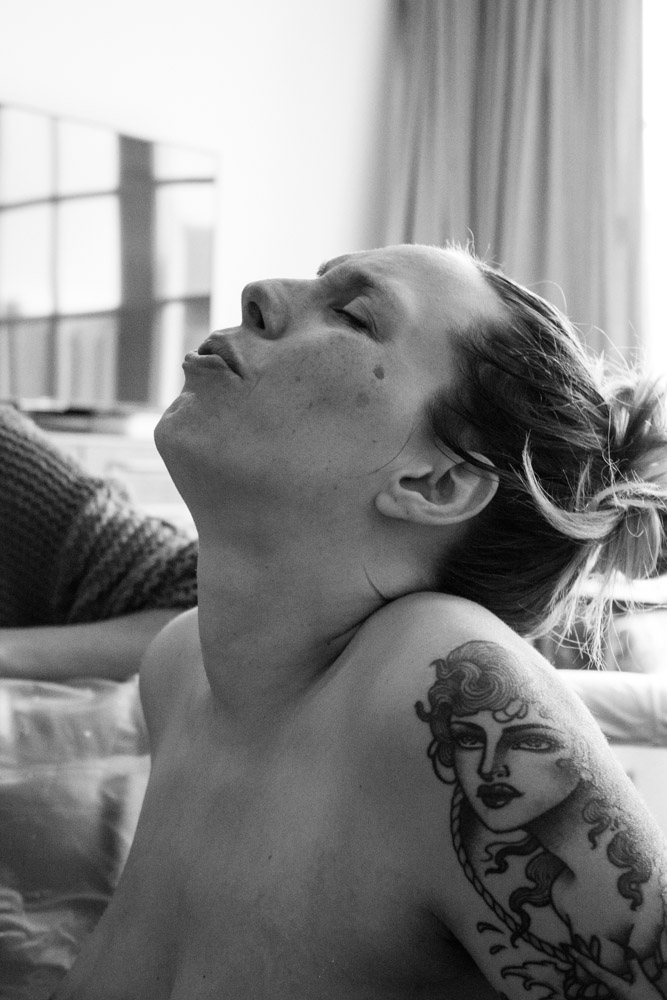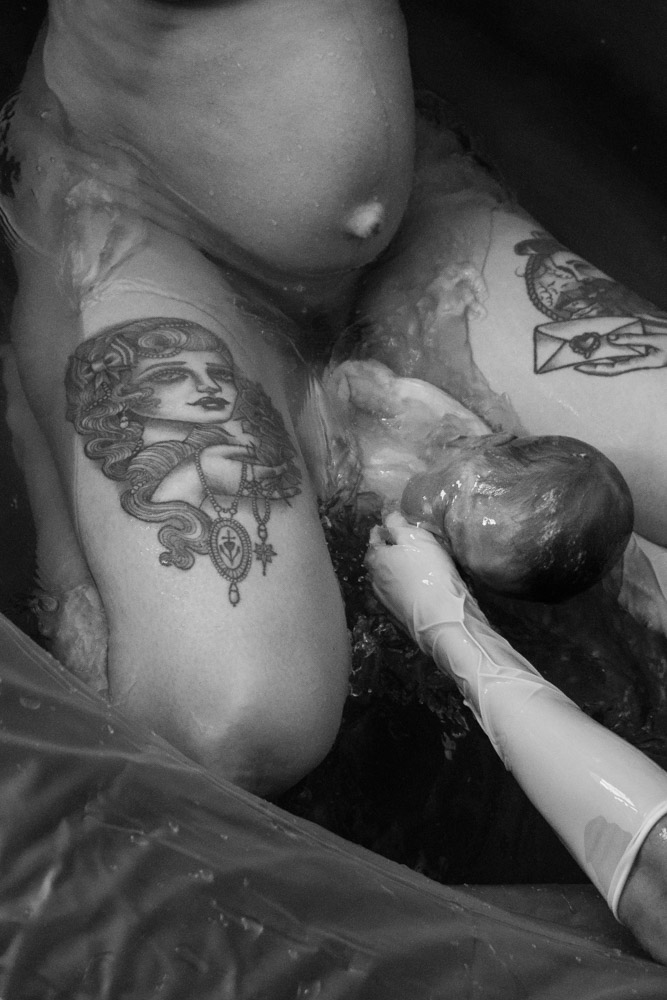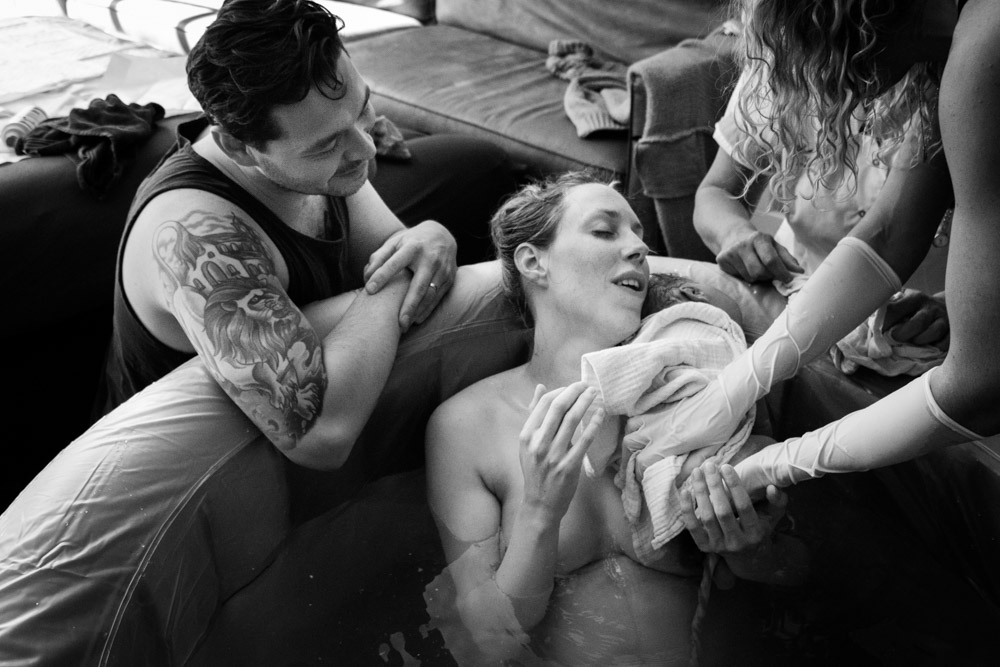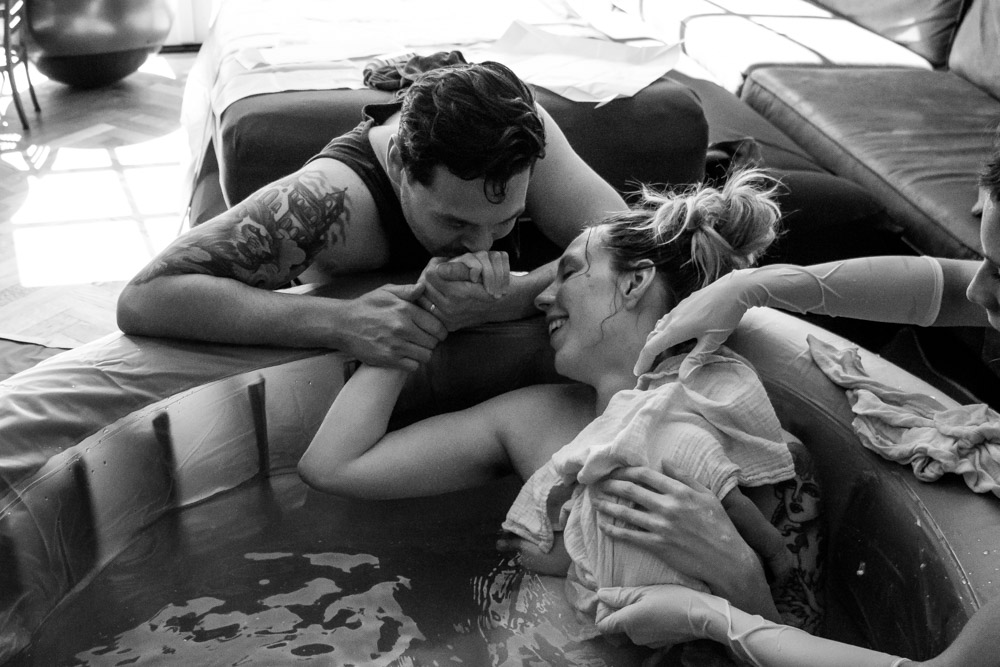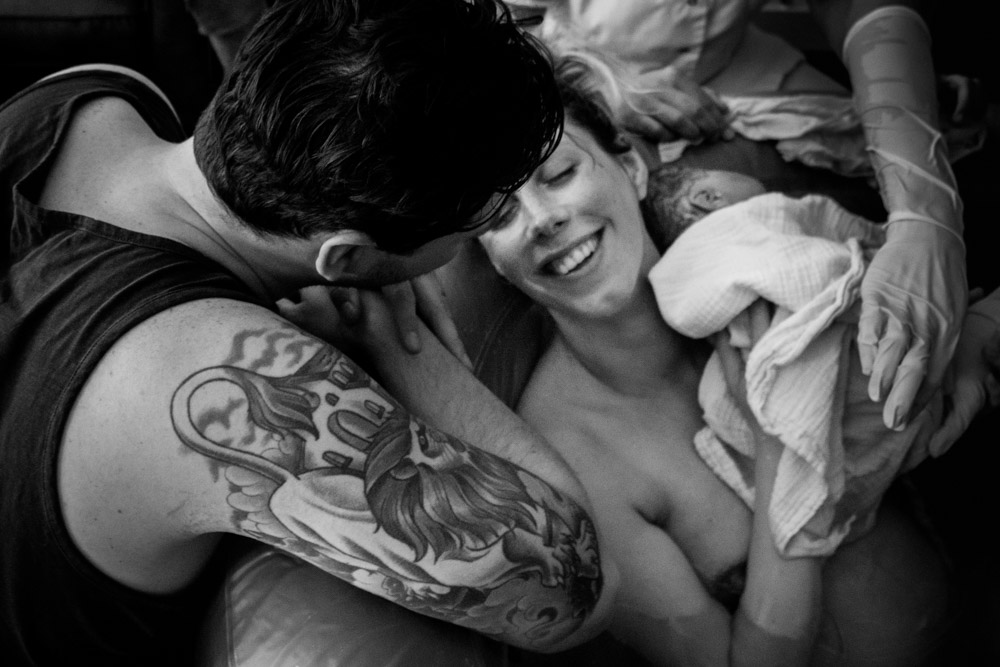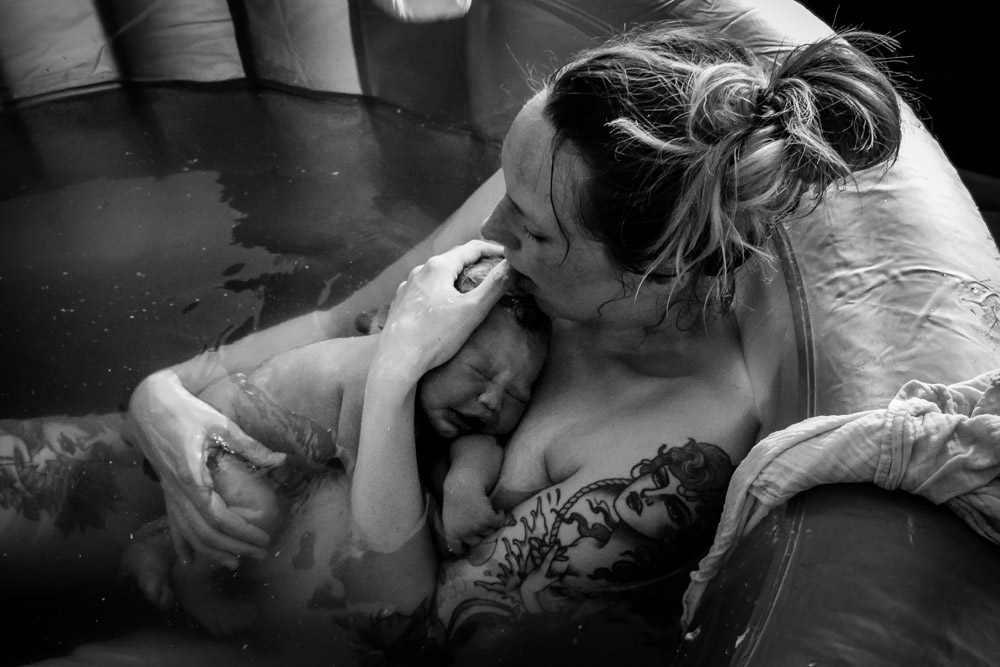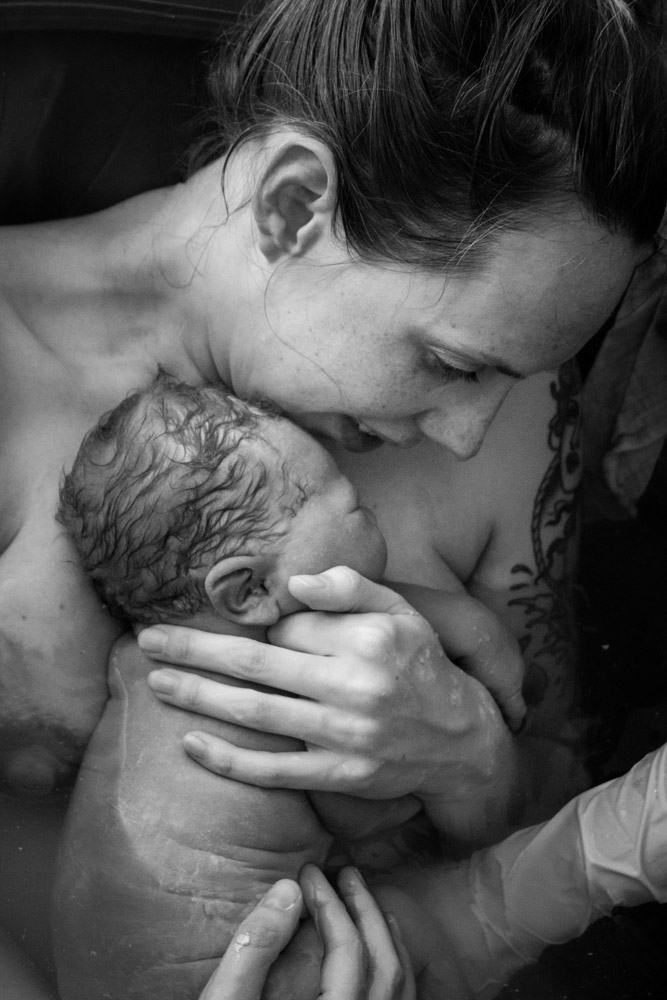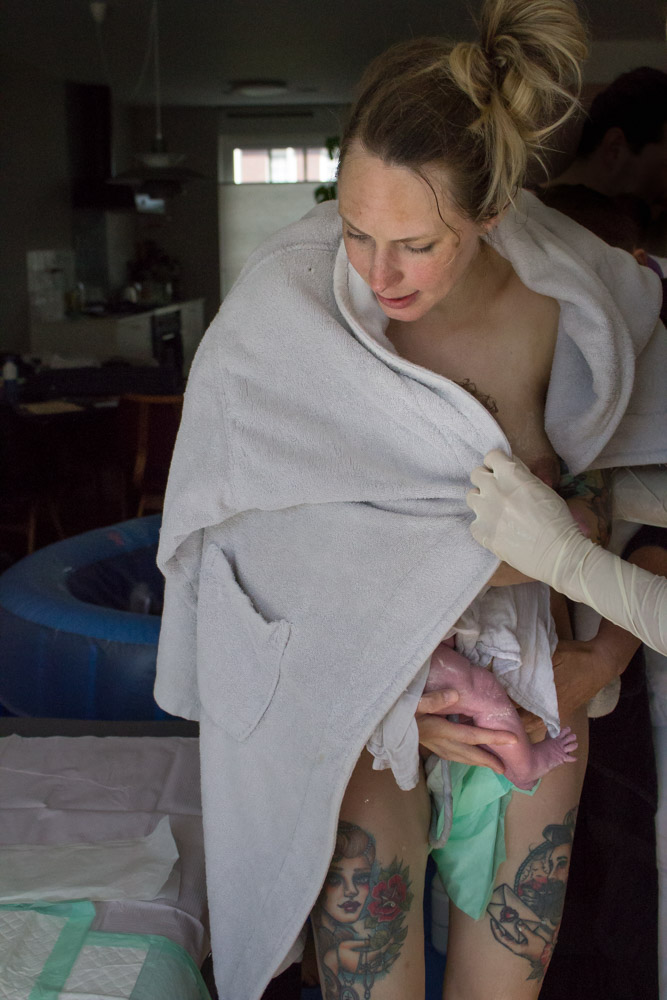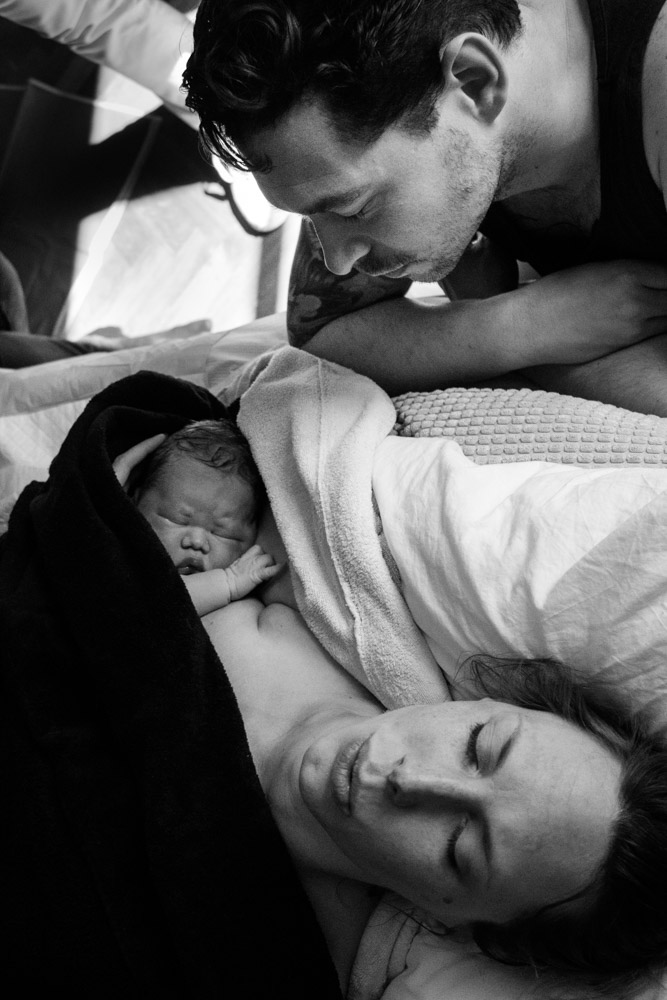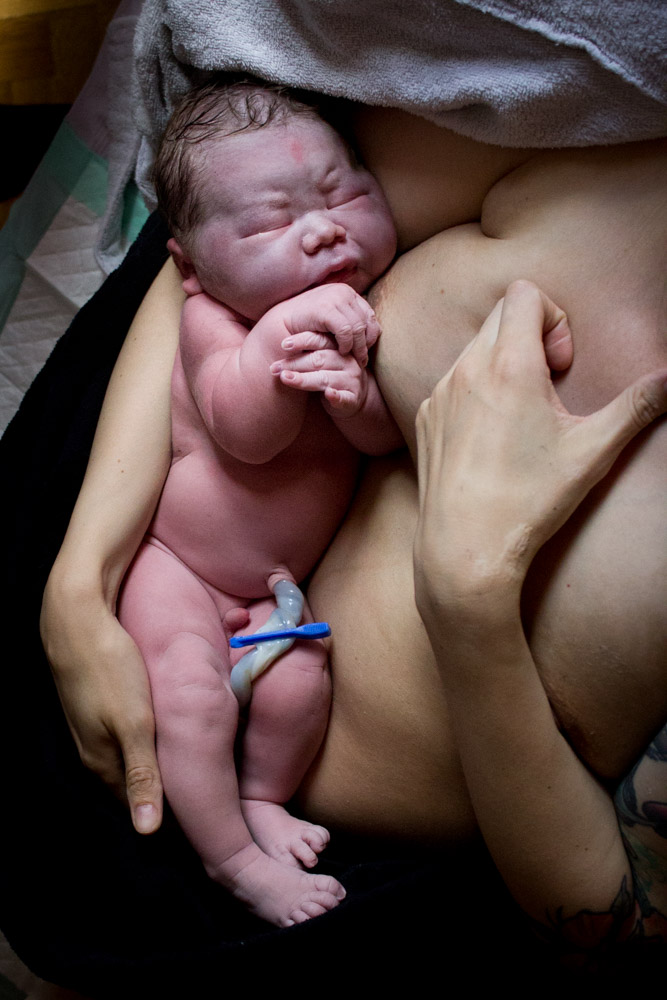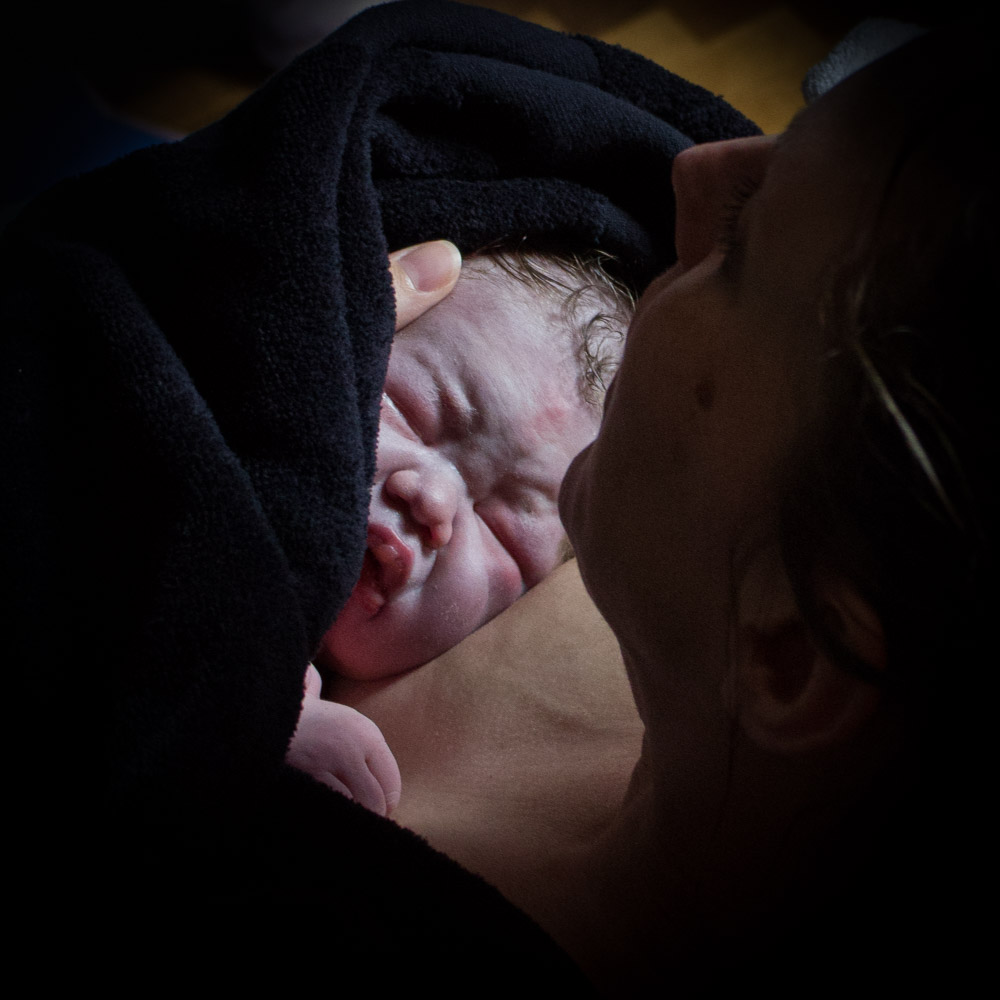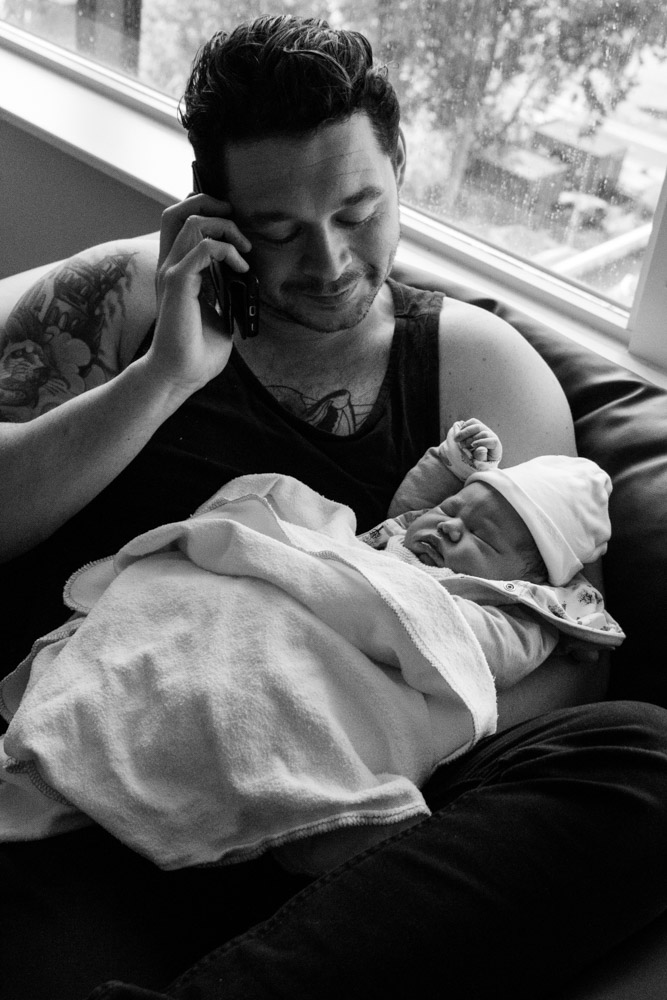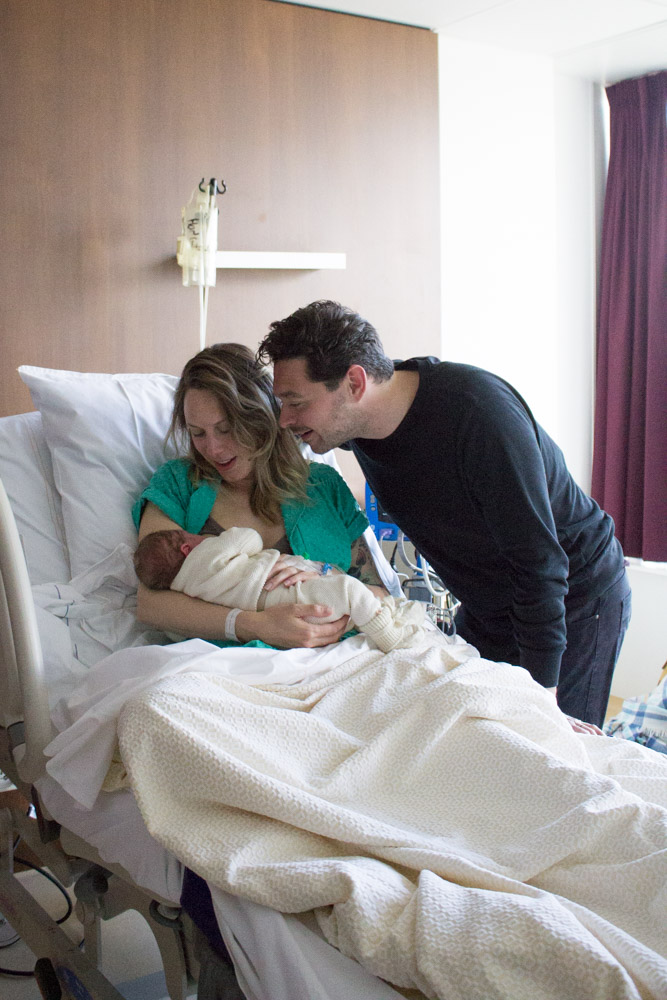 ---