Being asked to photograph a midwifes birth is always such an honour. I am always thrilled to lay down my doula role now and then to focus on documenting the story of midwives and their families.
On a beautiful May morning I got the call that contractions had started. When I arrived, I walked in to find this beautiful mama already in the birth pool. Her two older children were playing close by in the living room and her husband was siting next to her giving her his hand to squeeze. It was a peaceful atmosphere.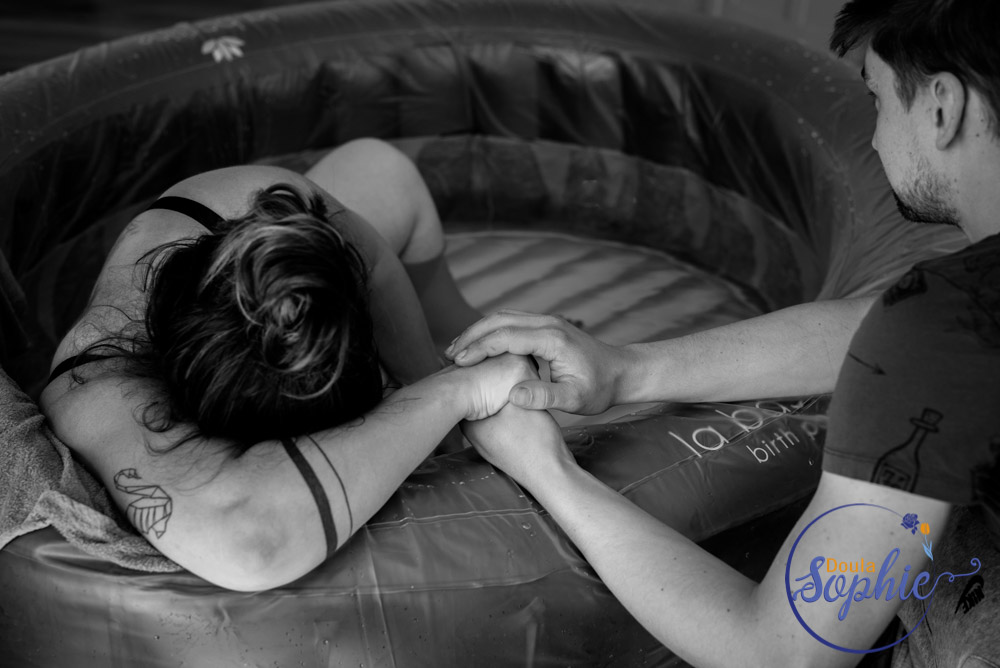 I softly said 'Hi,' unpacked my camera, introduced myself to the kids and sat down on the floor. The midwife, and friend of Michelle's, was on her way.
The labour was progressing in intensity and Michelle was calm and concentrated.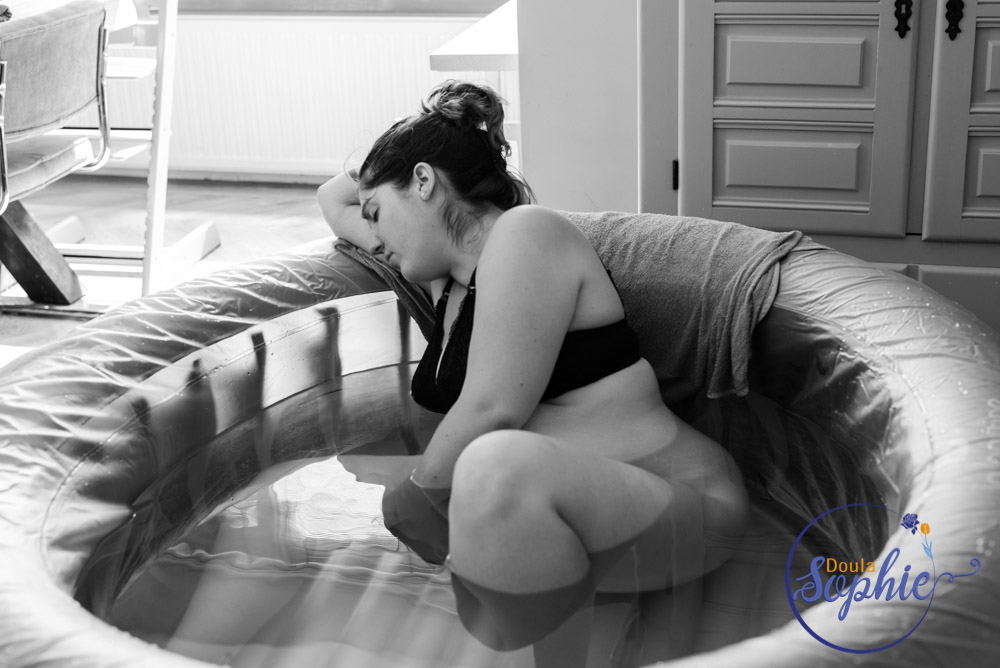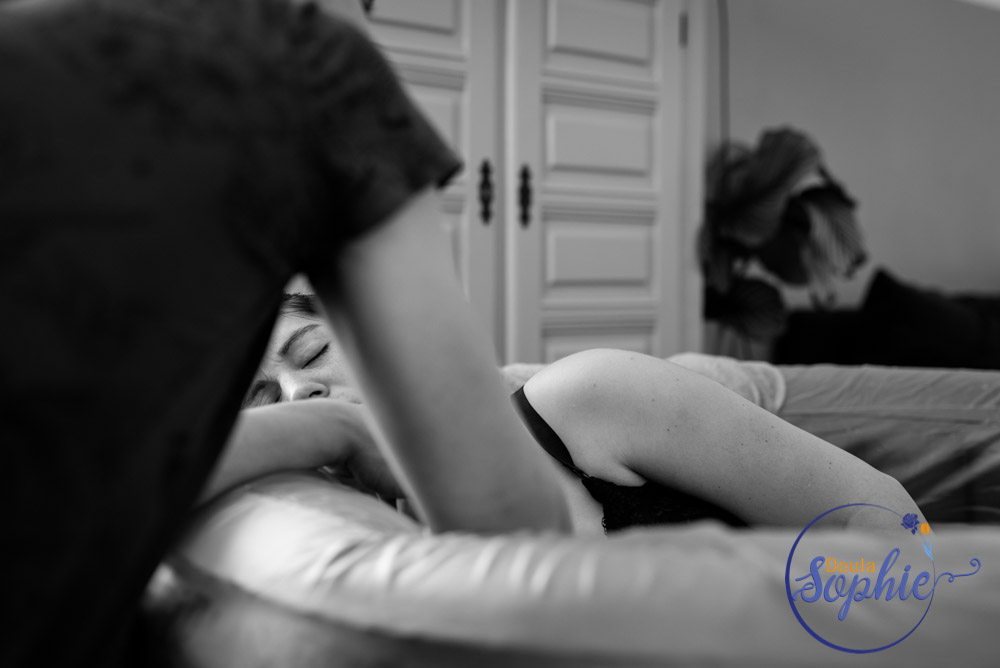 Dad effortlessly and calmly divided his attention between supporting Michelle and helping the kids. Suus, the midwife, arrived and quietly entered the room, giving Michelle a kiss and saying Hi to the children. She left Michelle to do what she was doing so well and observed her quietly while matching the peaceful and gezellig (cosy) atmosphere in the room.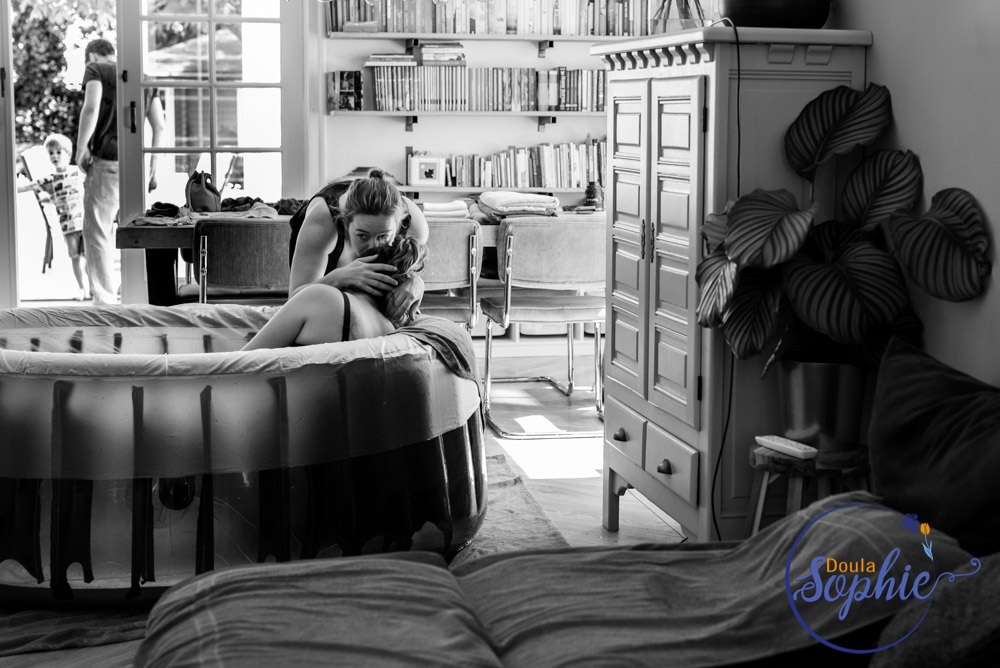 Michelle didn't speak, she stayed focused and Suus gave an occasional affirming look as if she knew what she needed without a word spoken.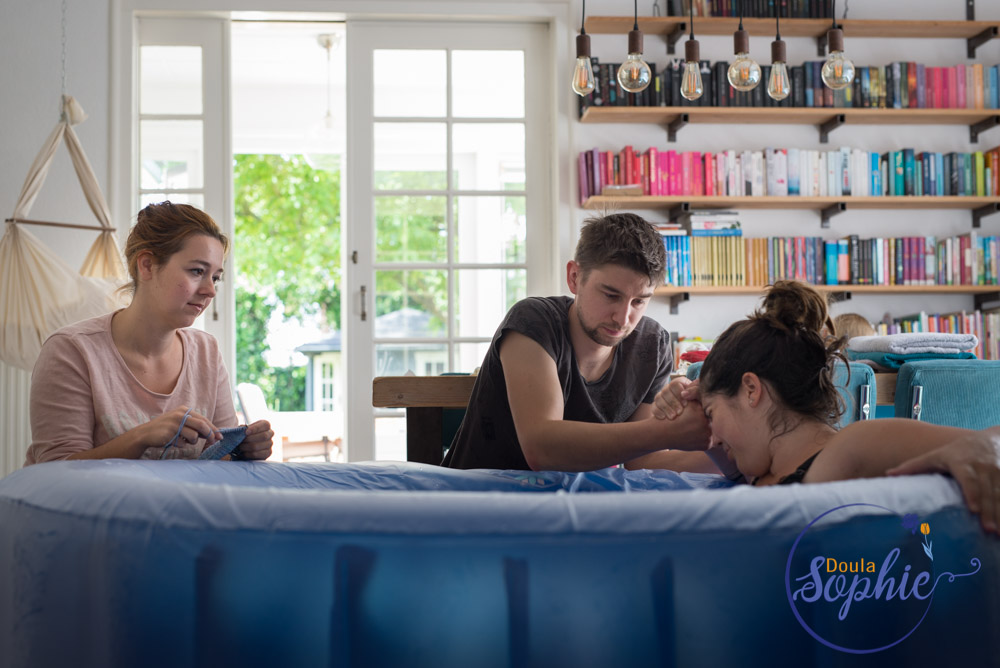 The children came to look every so often as if it were the most normal 'happening' in the world. One thing was clear, these kids were well prepared and knew all there was to know about the birth process.
Michelle's labour was progressing fast. Big sister went upstairs on a mission at some point when she realised the baby was almost coming. She came back with her book 'Hello Baby' and climbed on Suus's lap to read it.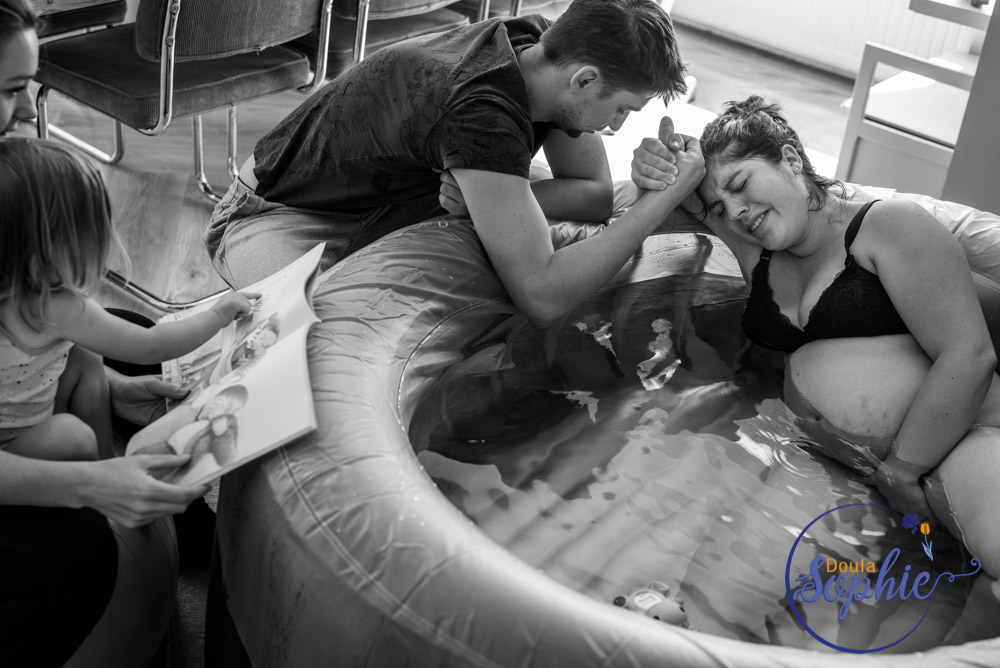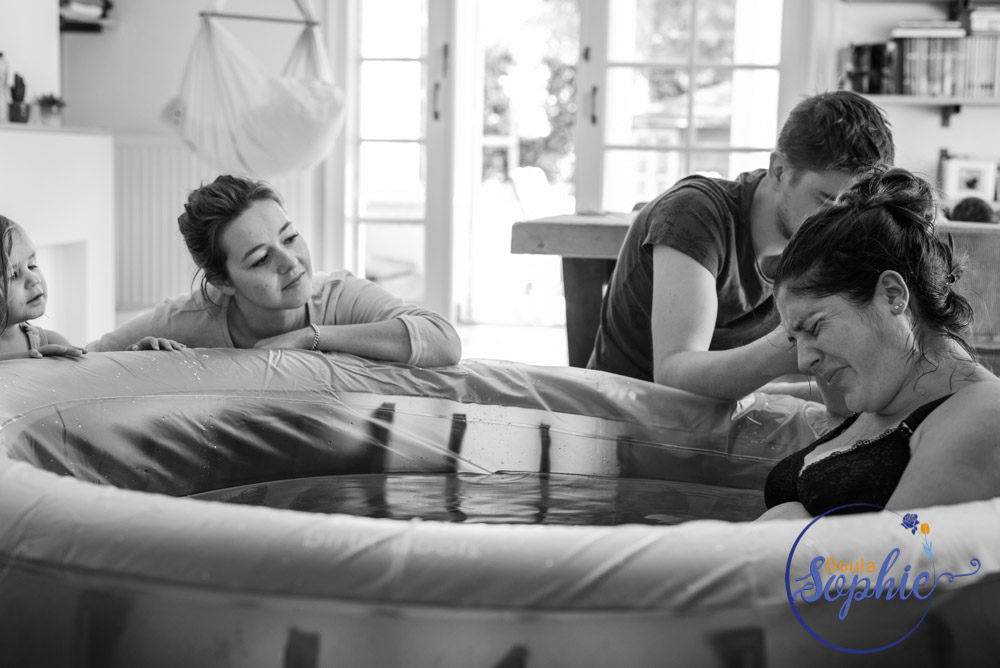 When the baby started to emerge Michelle called her son over to come and watch. He dropped his lego and ran over to see.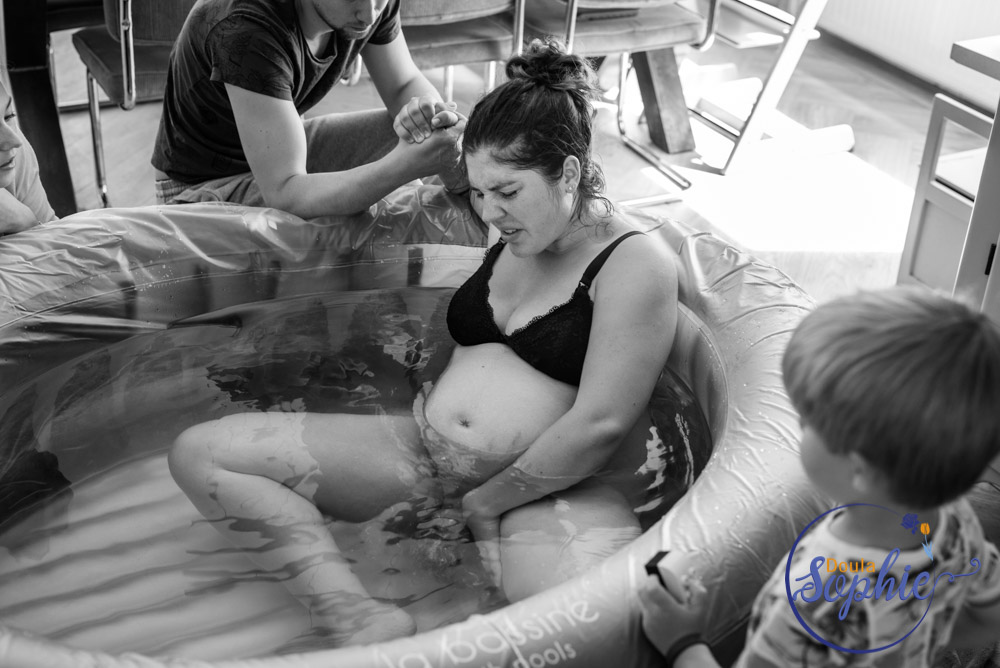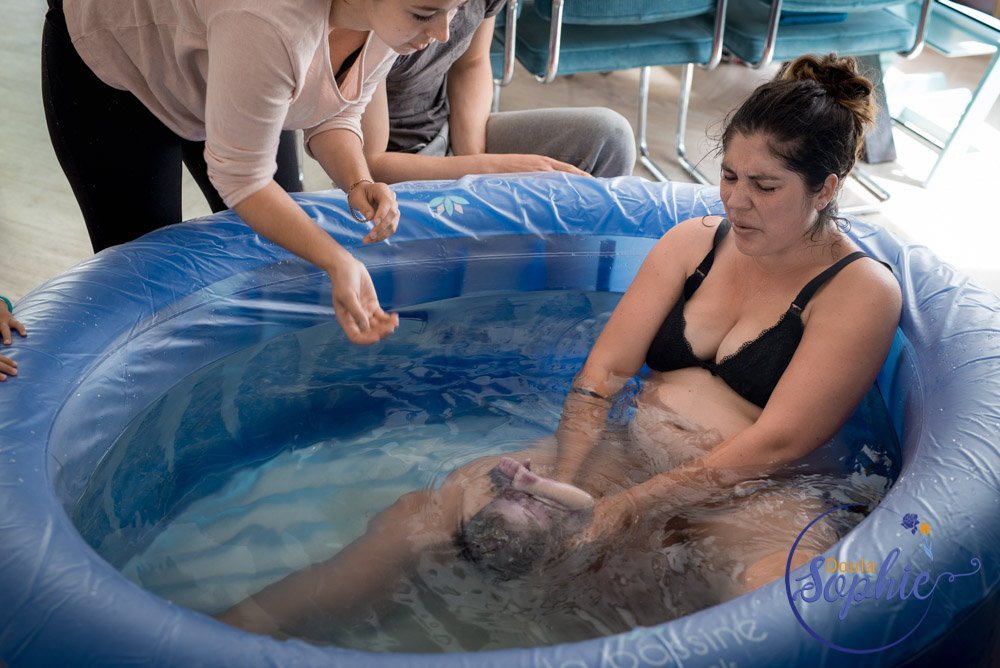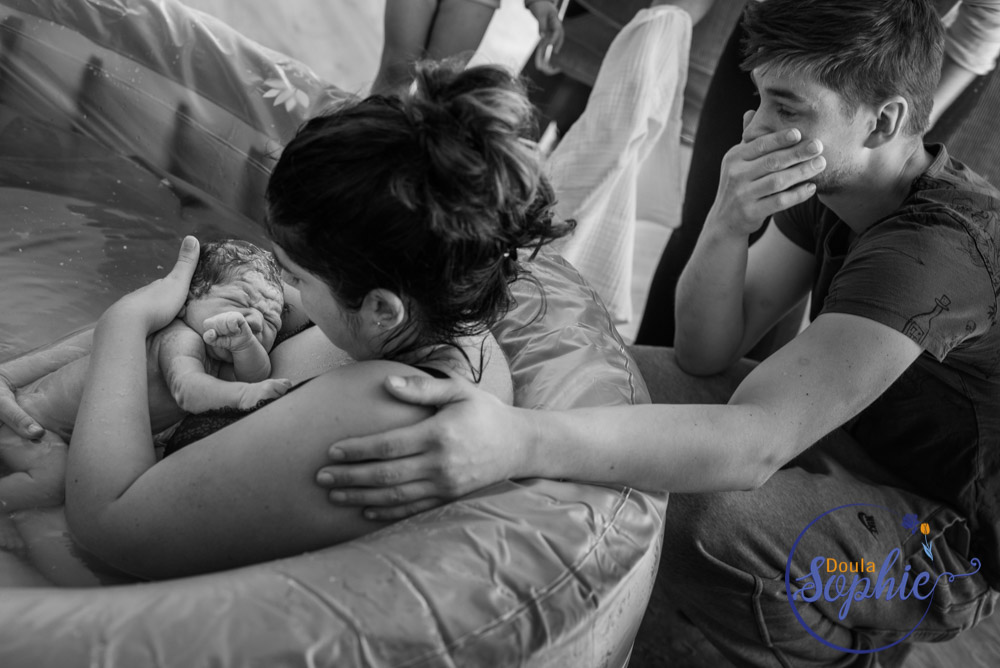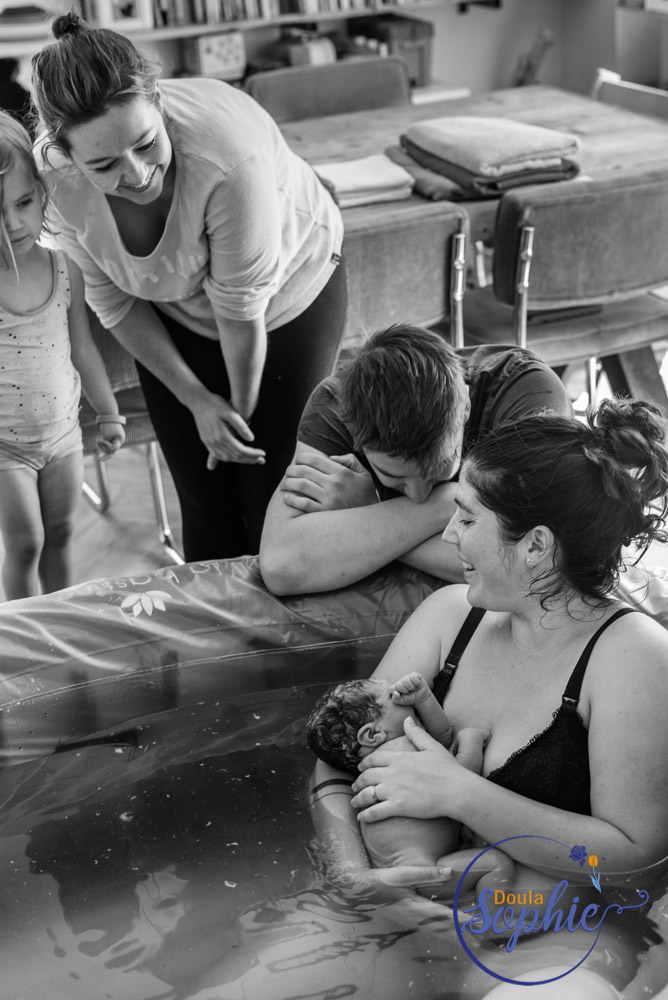 They didn't know the gender of the baby so that was going to be a big moment.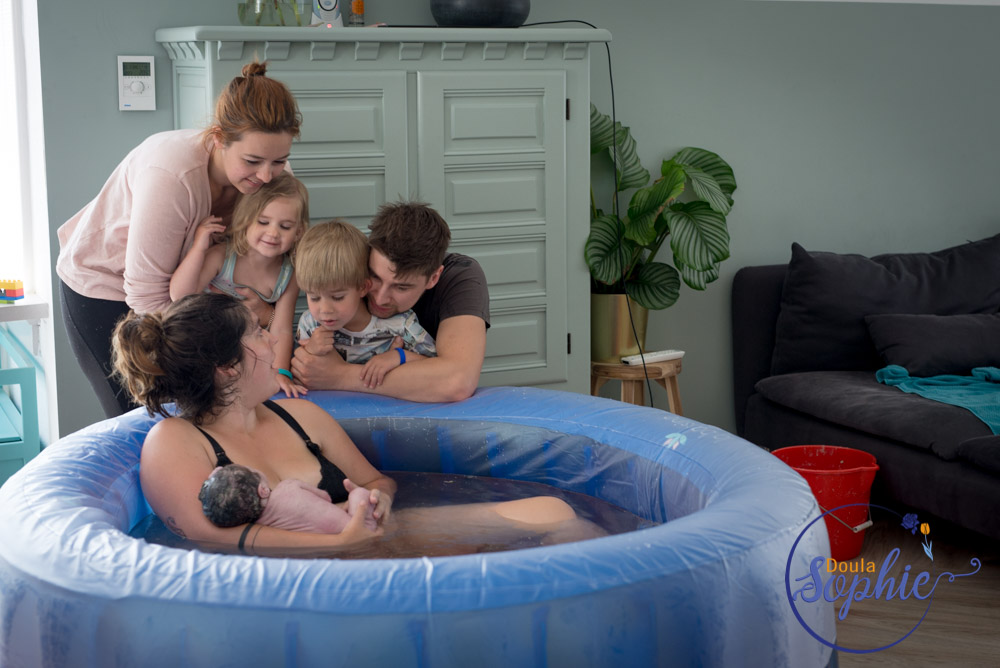 And it is a boy! "And do we all agree, we will call him Jip?"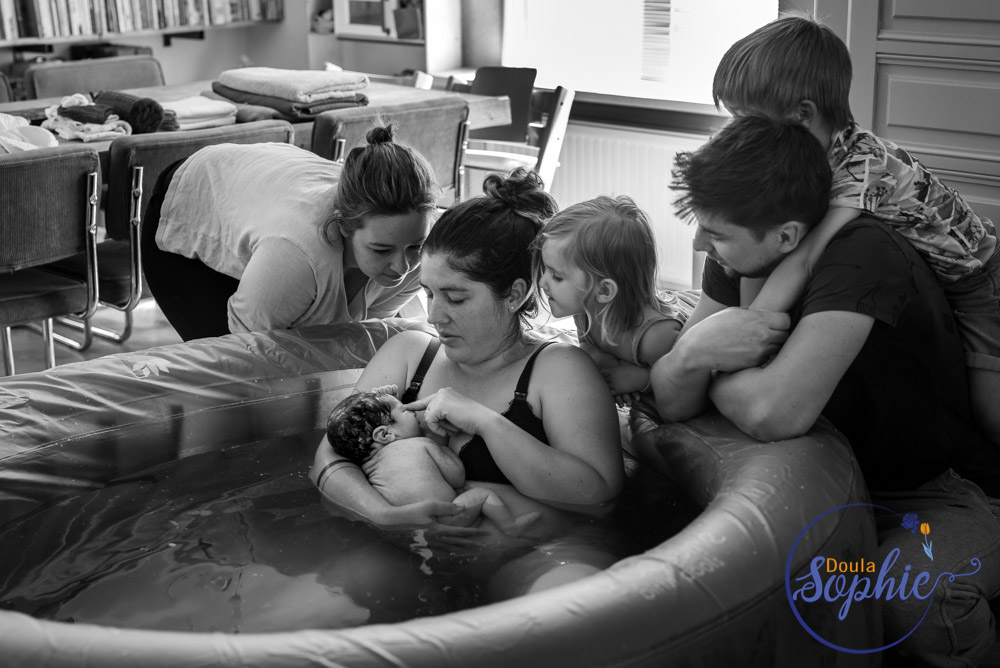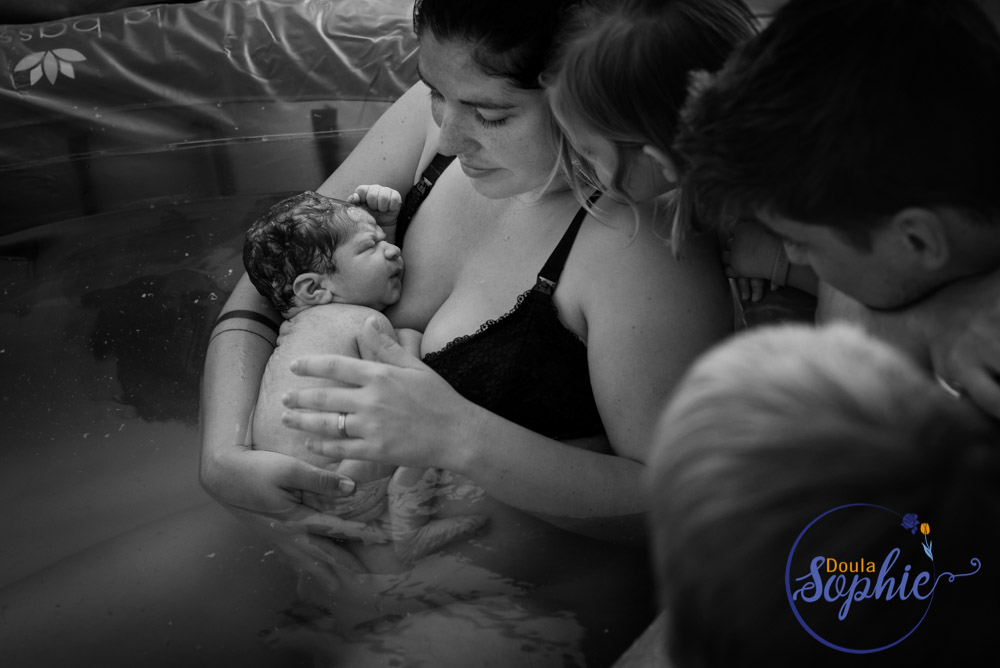 And then the moment when big brother and Papa cut the chord.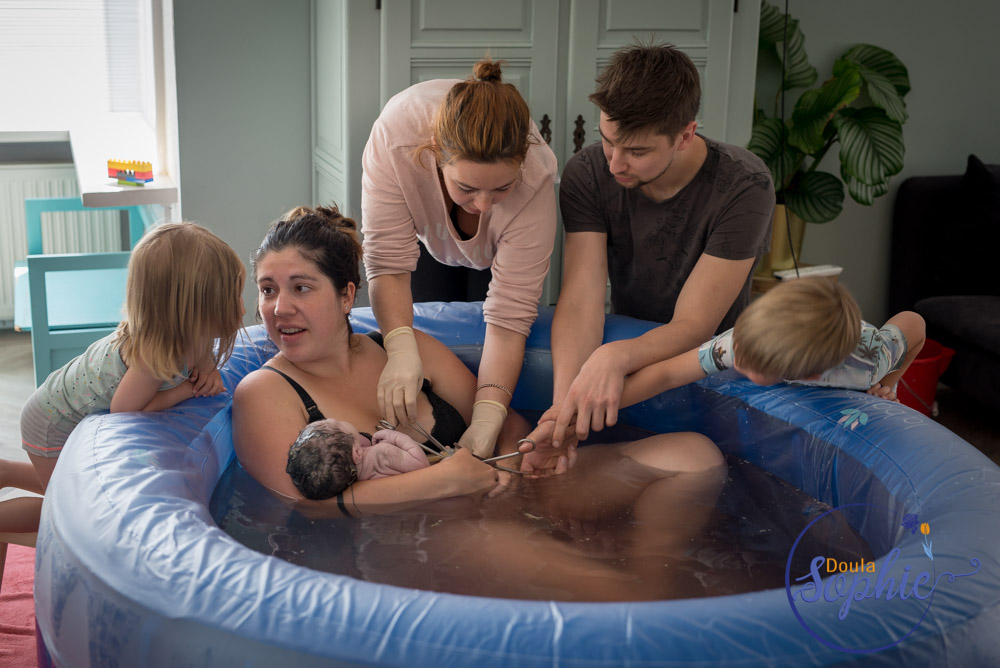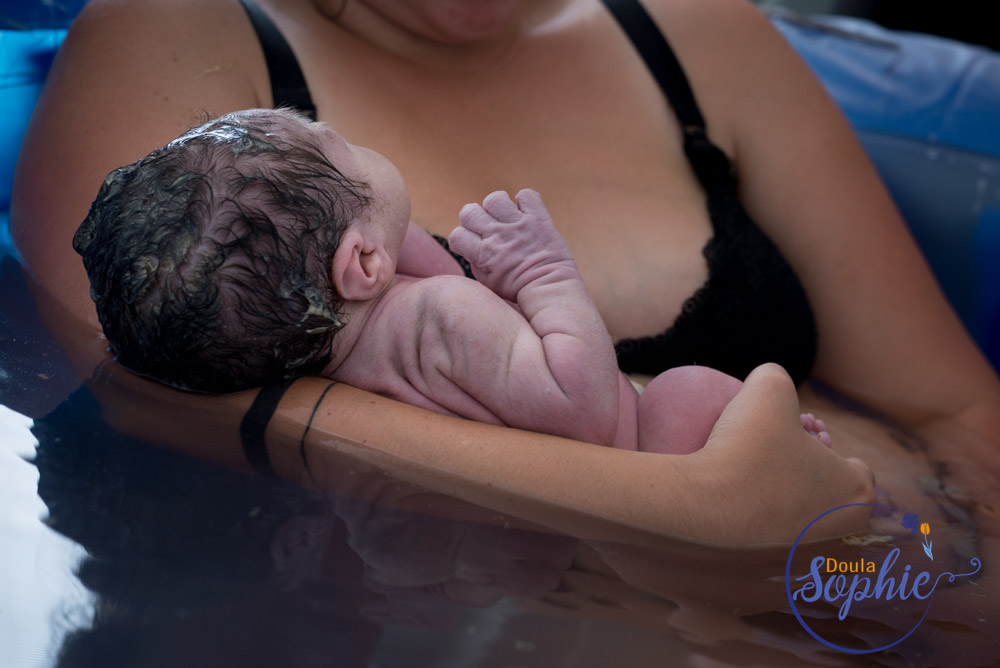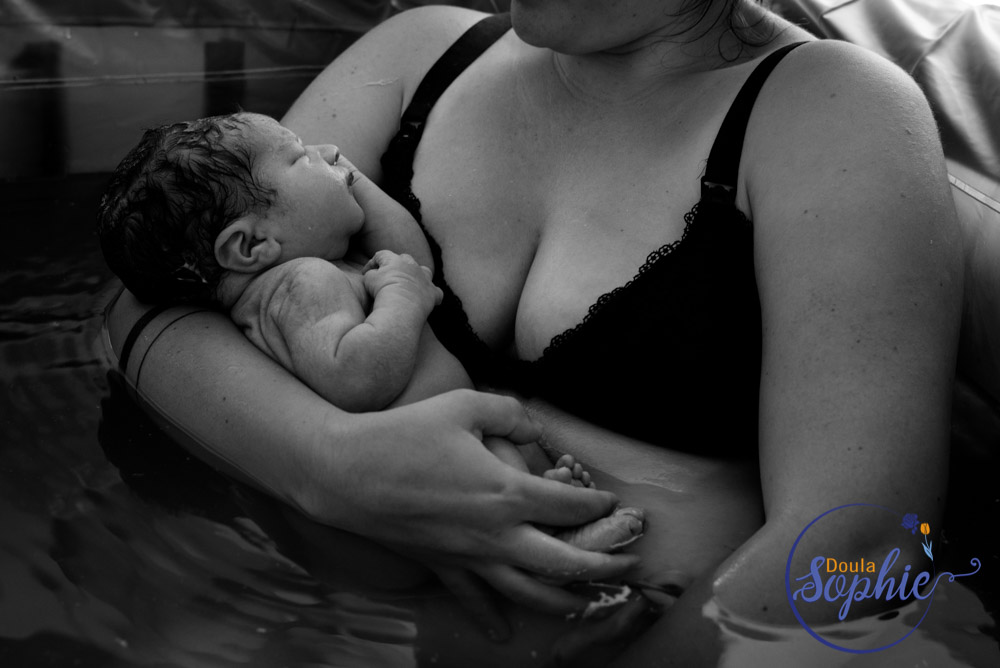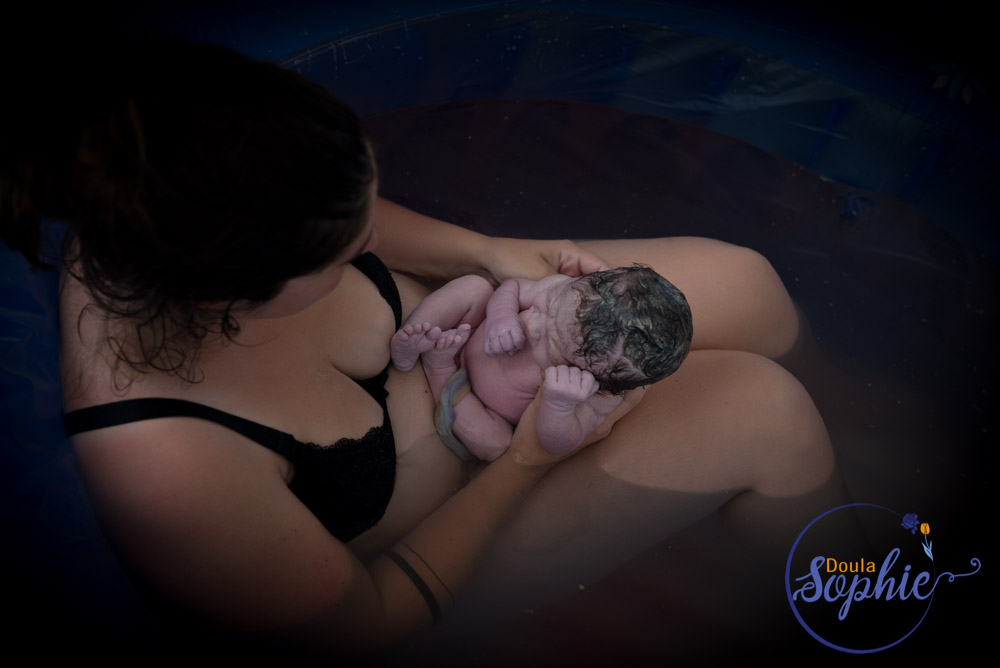 And everyone moved to the sofa.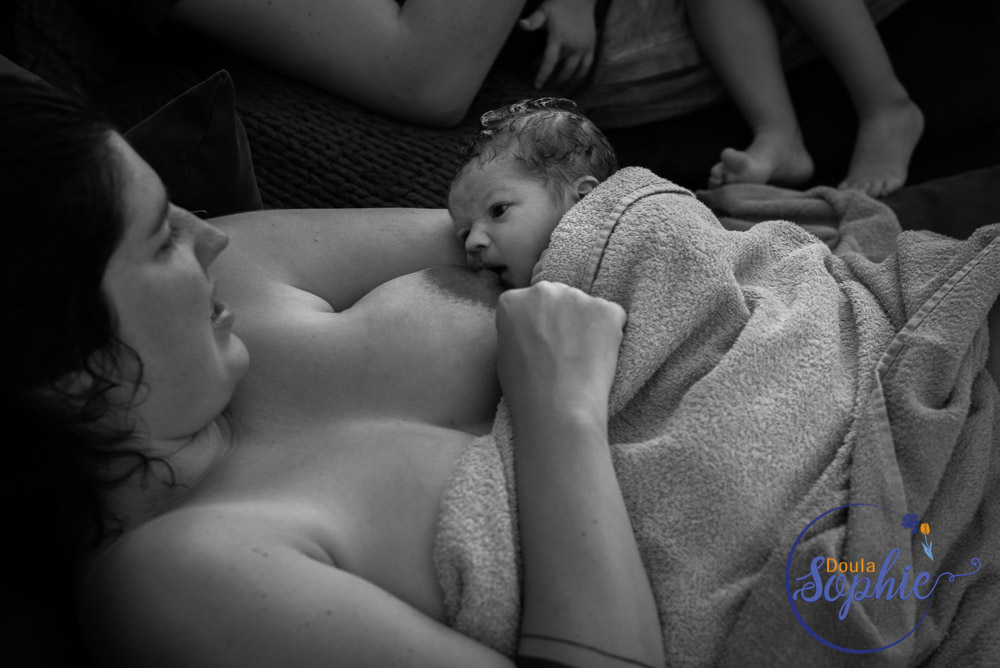 "Mama, where is the placenta?" She knew exactly what needed to happen and when!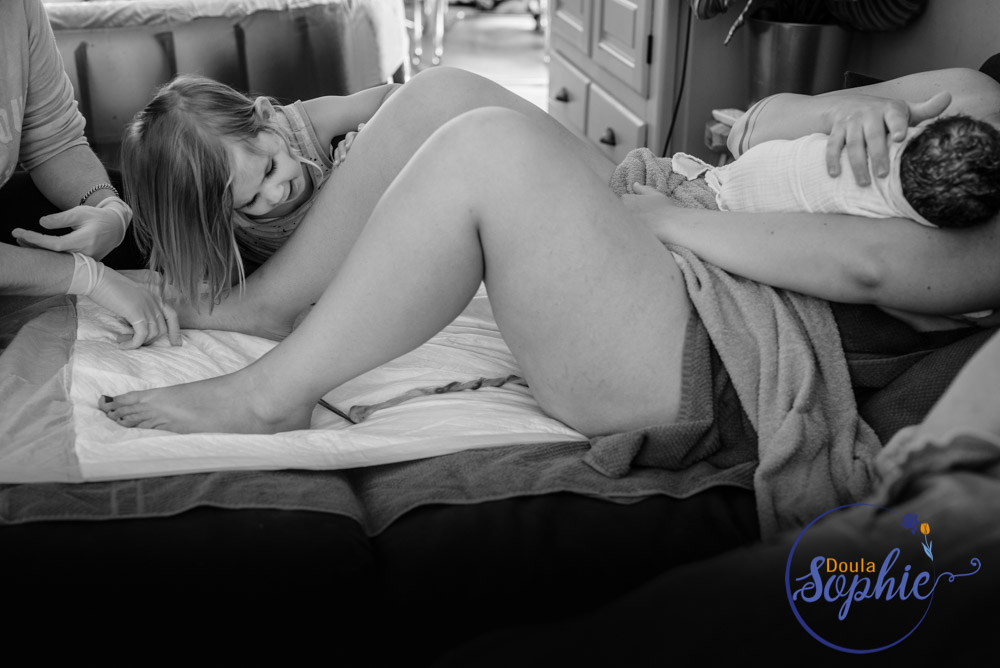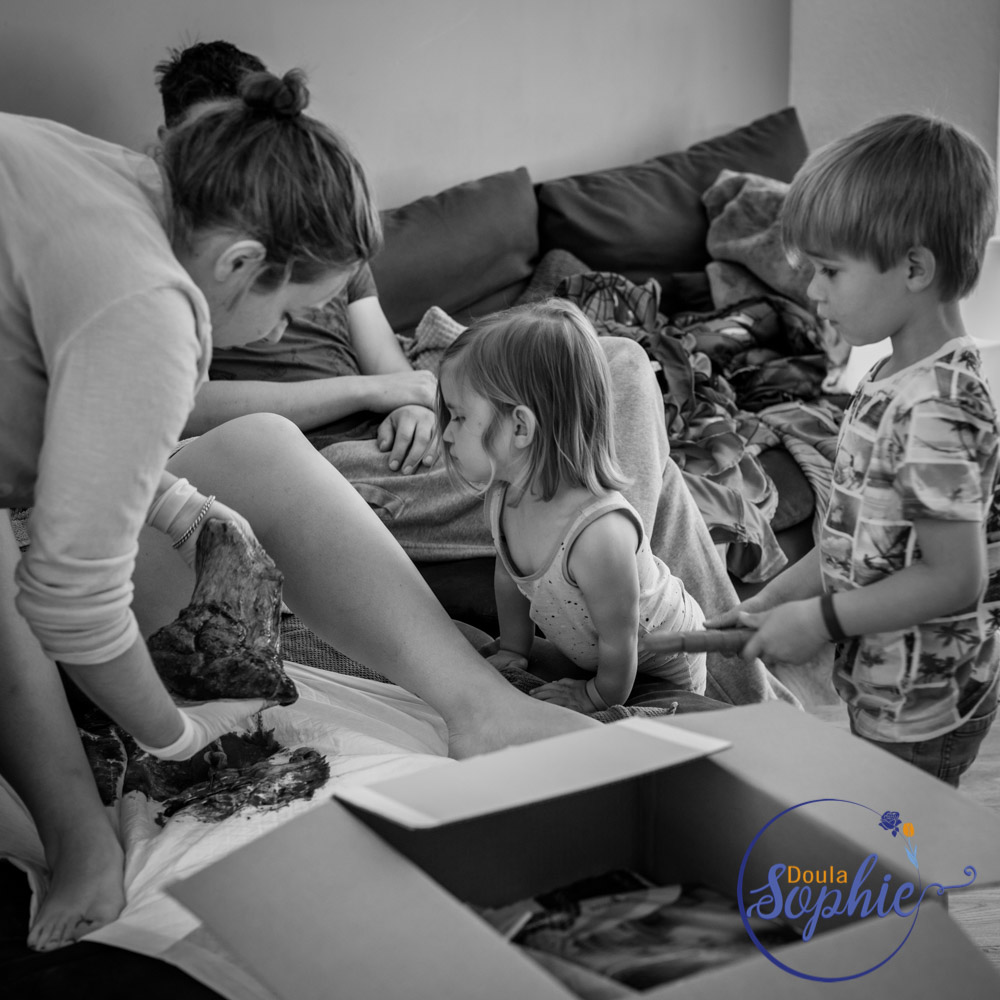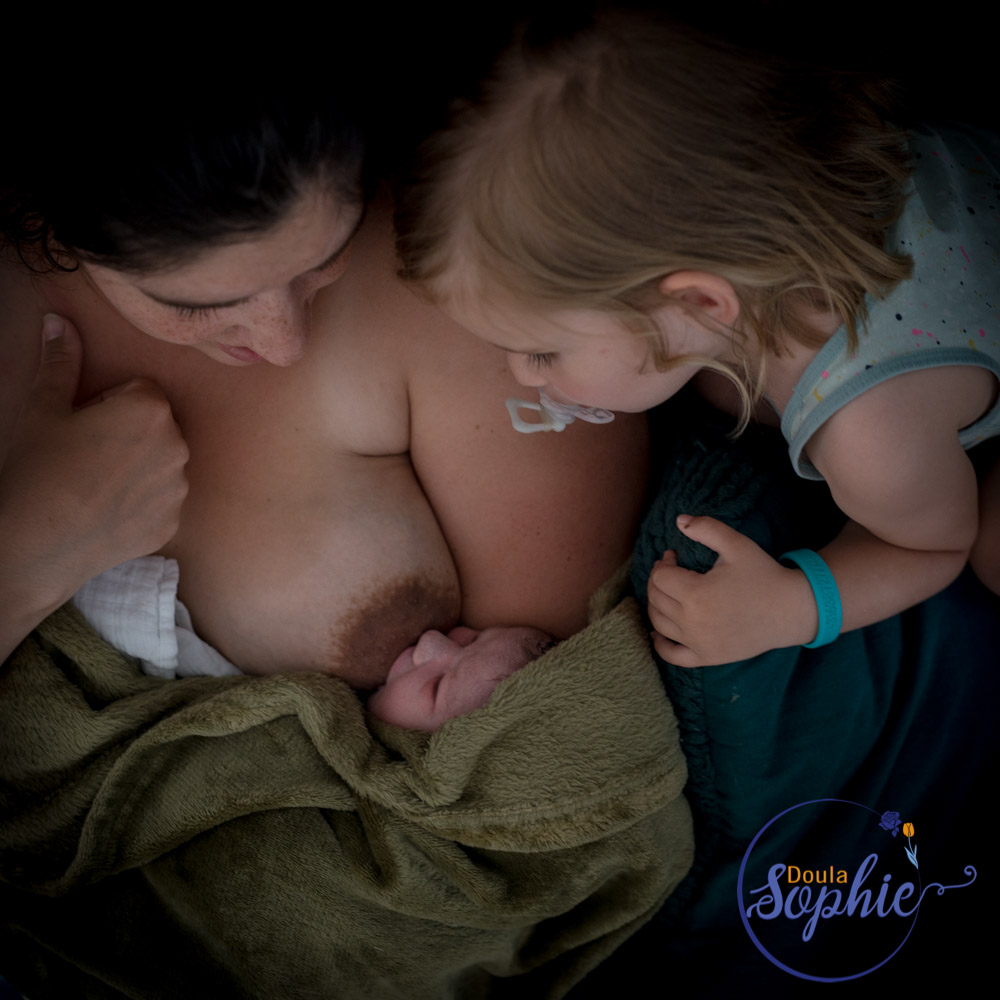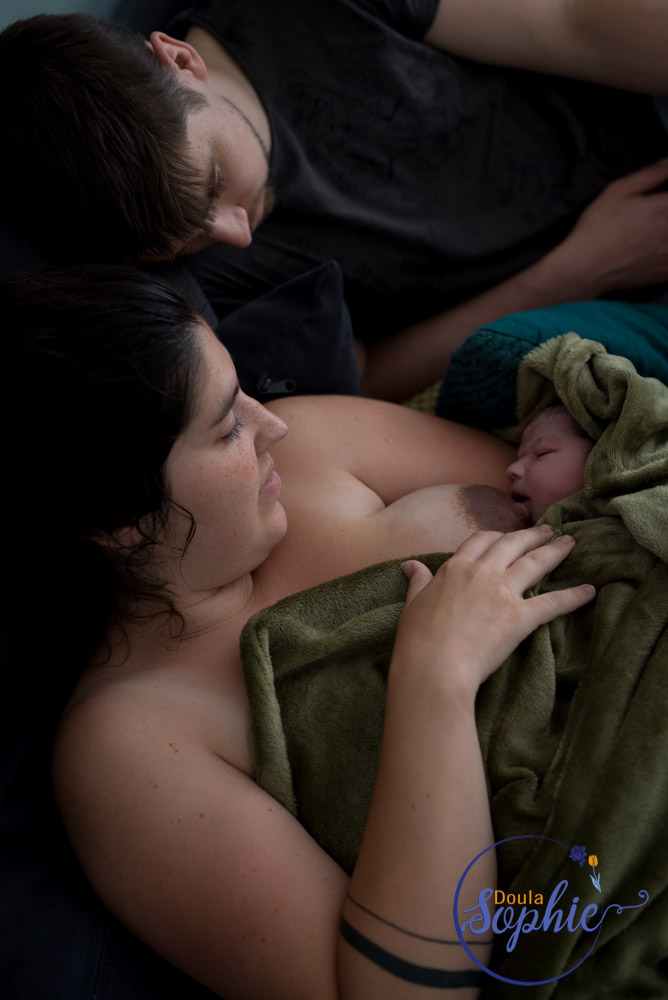 And when all the excitement is over, Oma comes to take the kids for the rest of the day.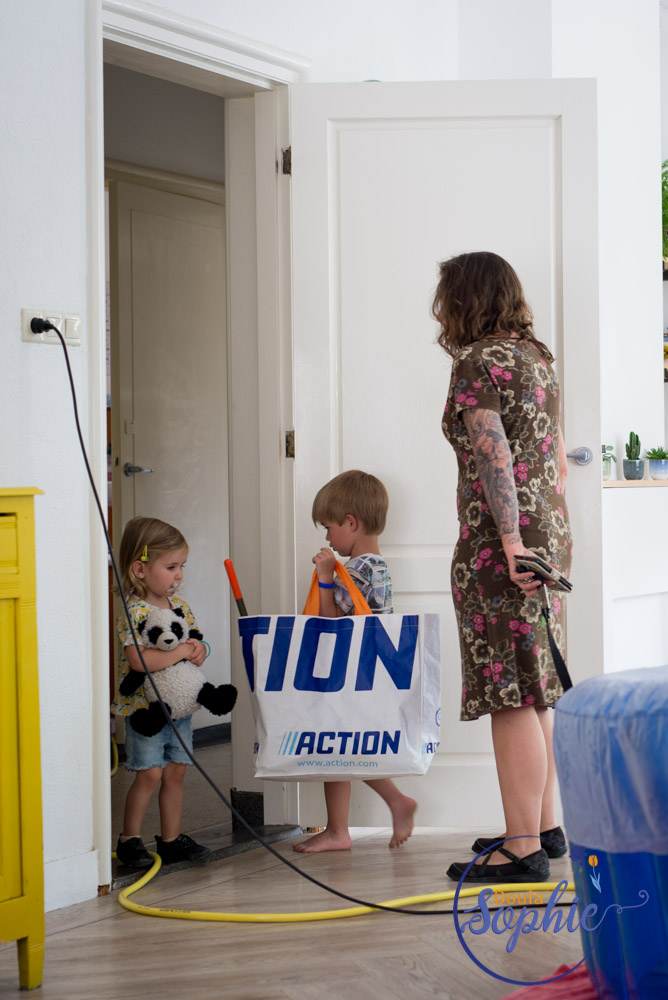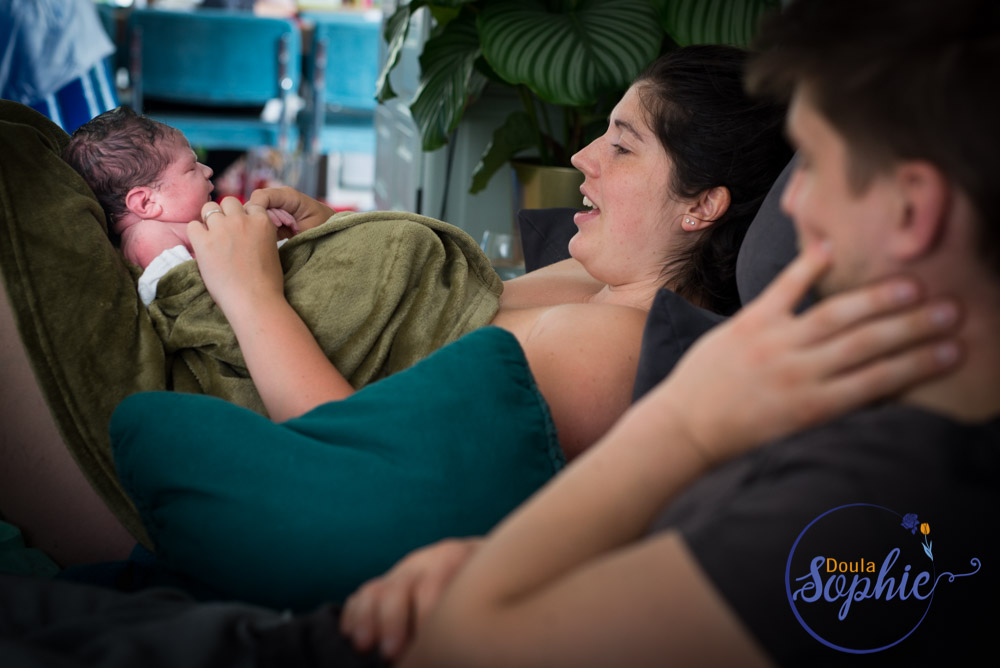 And on with studying and enjoying the new baby.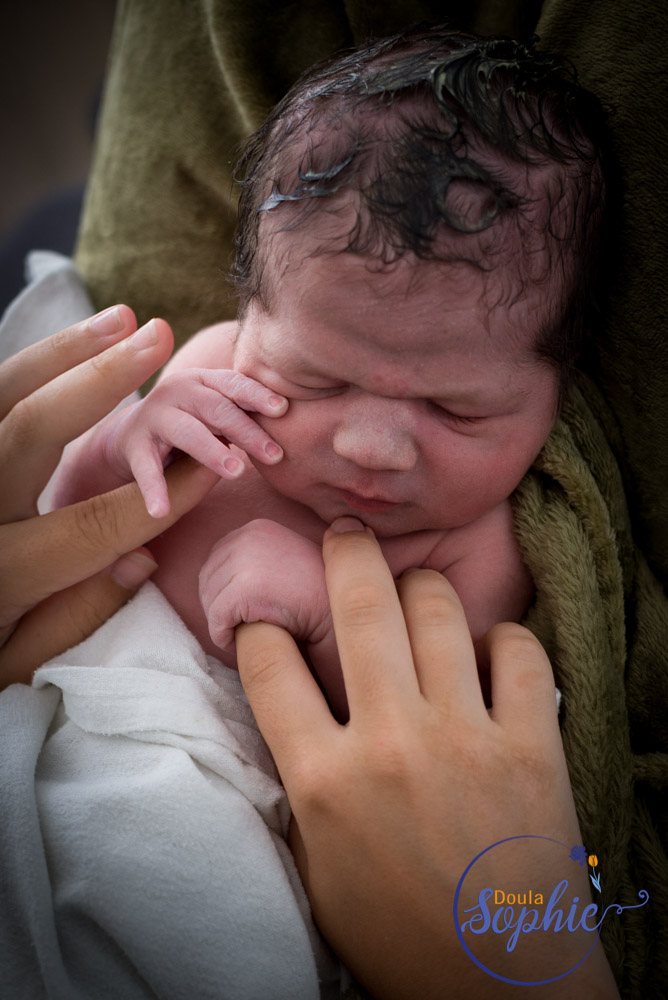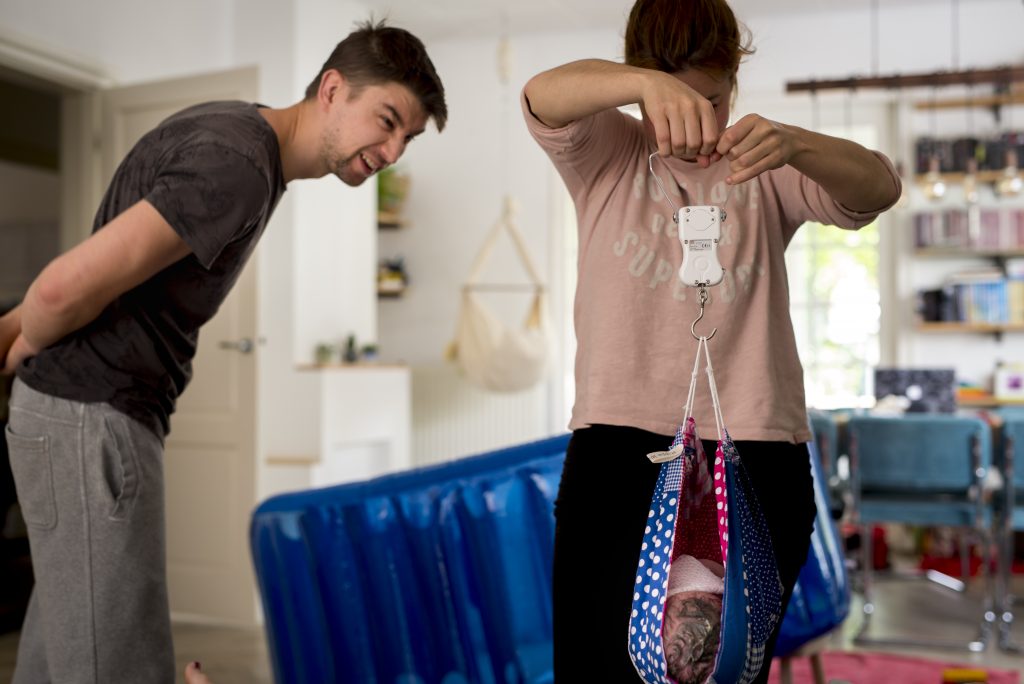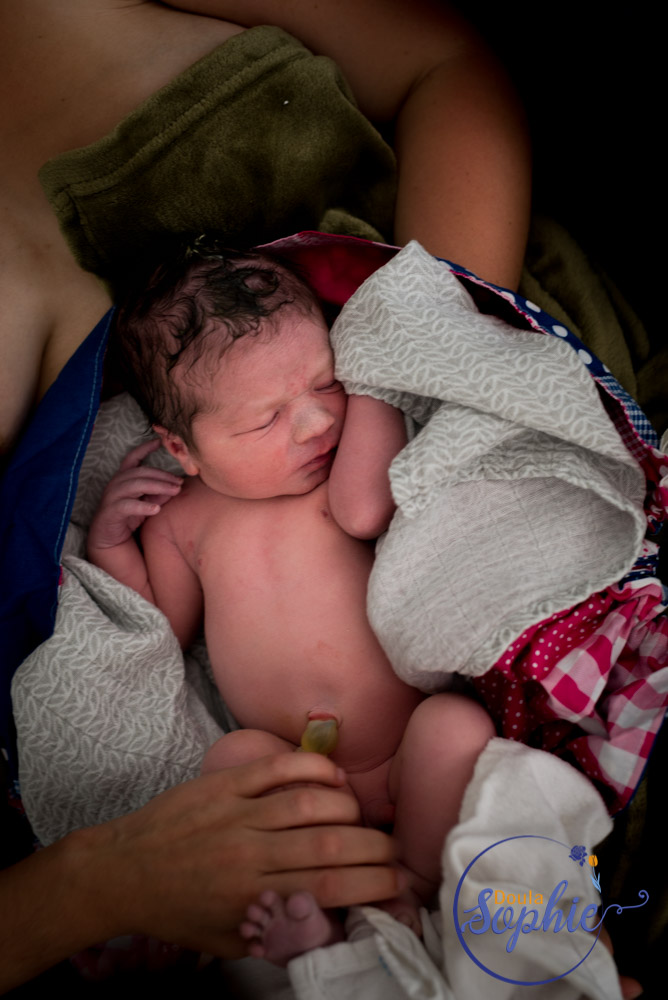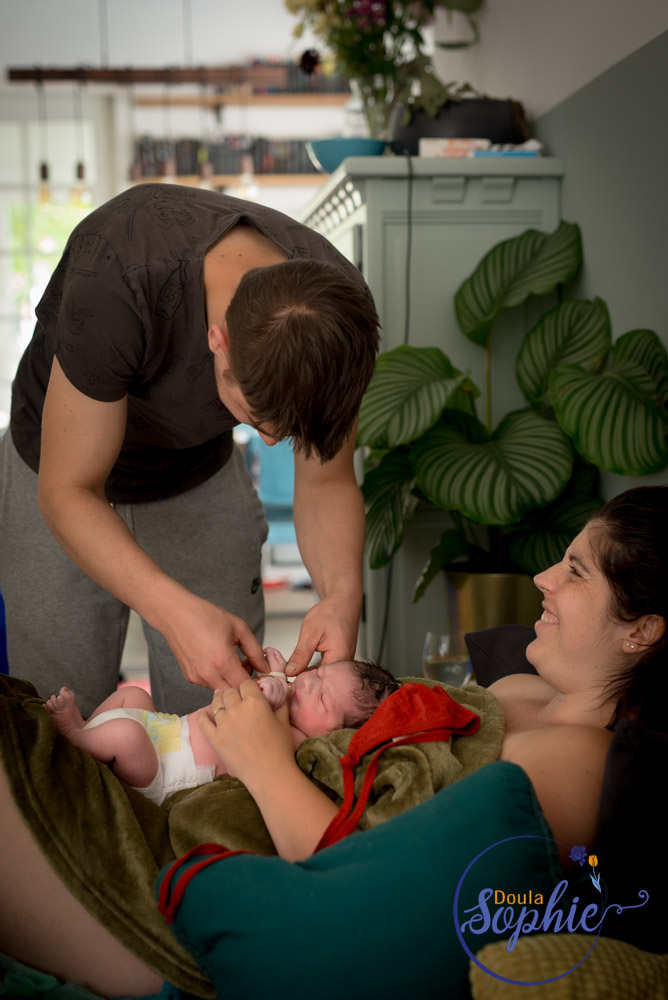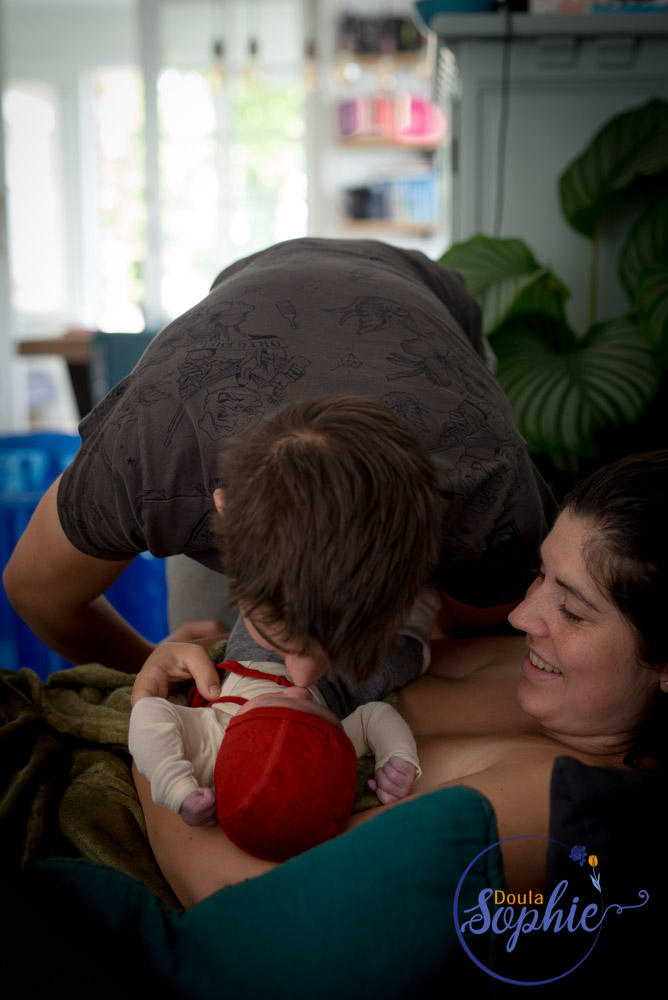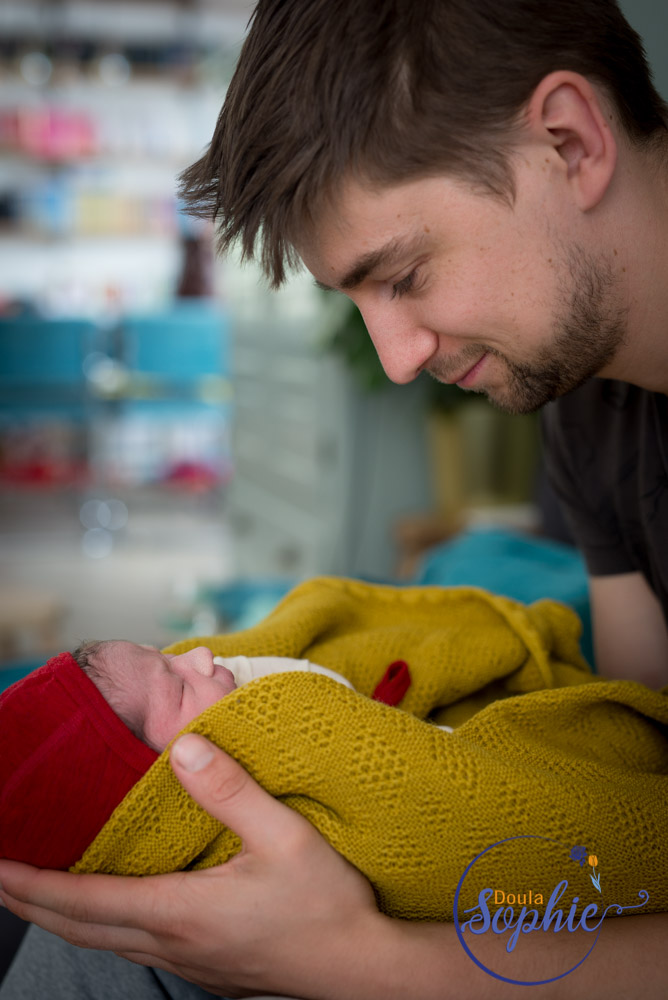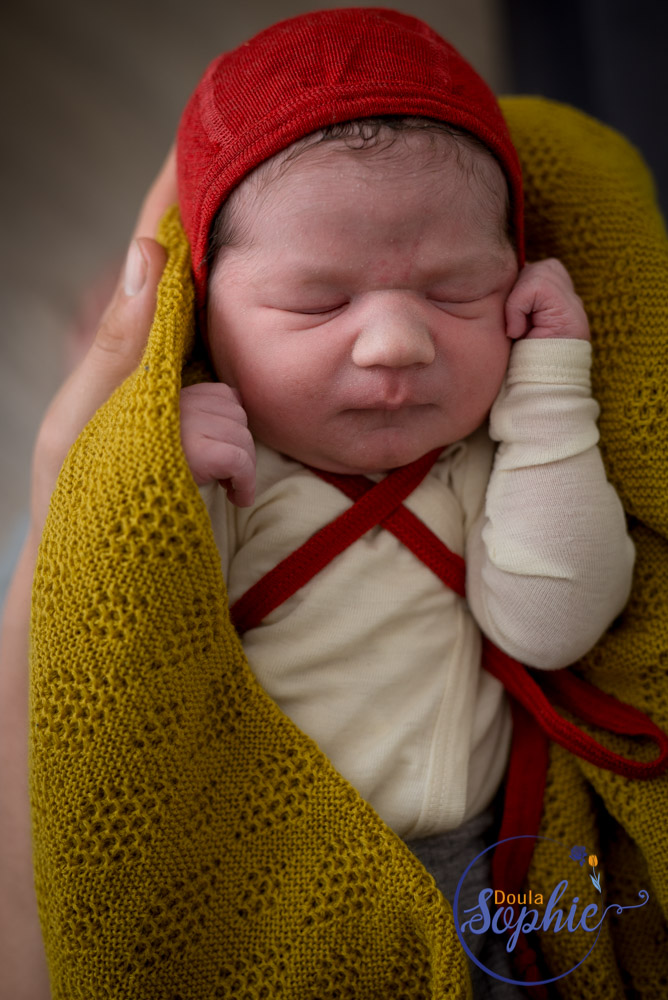 This is just one story of home birth. THIS is midwifery care. THIS is safe, low risk home birth! Down to earth and normal. In its essence safe and simple. For the kids, educational and natural. And what could be better than ending cuddled up together with your newborn in your own bed? And do you notice the casts of Mama's pregnant belly for each of their three children.<3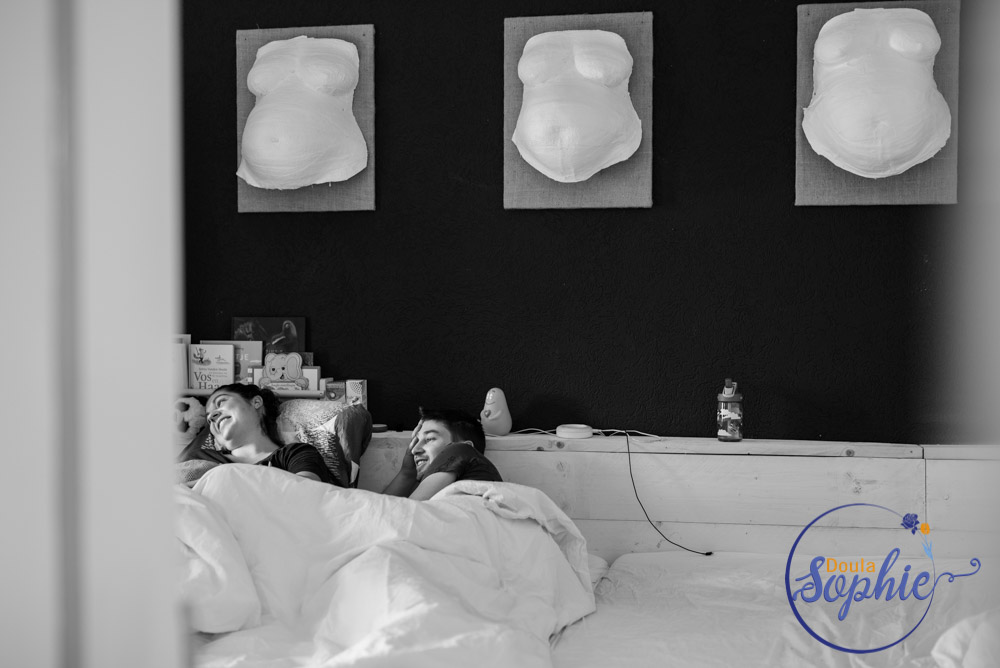 ---
For more info having children at your home birth and how to prepare them see blog here.