I met Tanya at a Confident Birth course I was giving for Birth in Holland when she was pregnant with her first baby. Her first baby was born prematurely at 34 weeks and was a very traumatic experience for her. It was an experience that brought her PTSD and many months of struggling to recover. She felt she had no autonomy during her birth and she didn't see her son for hours after he was born and was left completely alone for along period while her husband was with the baby in the NICU.
She contacted me when she became pregnant with her second, very determined to have the home water birth this time that she had so hoped for the first time around. Her confidence in her body and her baby grew throughout the pregnancy. The fear that this baby would come too early as well was huge. It was a constant battle to fight that fear and continue to choose to trust every day again.
As she passed the 34 weeks pregnancy her determination grew every day and at some point she started to talk about her home birth with a confidence I had not seen before. I dropped the birthing pool at their home and the wait was on!
Covid was rampant and causing all kinds of regulations in the hospitals and at home births alike. Tanya and her amazing midwives did all they could to arrange that I could attend the birth even if it did take place in the hospital. The agreements were made and set in writing and we were all excited to see when this little guy would choose to arrive.
At 36 weeks and 6 days Tanya started having contractions. Oh no could this be true? Officially this is a premature labour by 1 day!! At the first visit of the midwife Tanya had a slight fever. So, she was sent to the hospital with potential Covid. She was tested immediately and set in isolation with her husband. It wasn't looking good for her home birth and it was hard to accept.
The following temperature readings were all normal, so it seemed like there had been a fluke misreading, plus there were no other Covid symptoms. The contractions were very mild and not really kicking in so a few hours later she was sent home.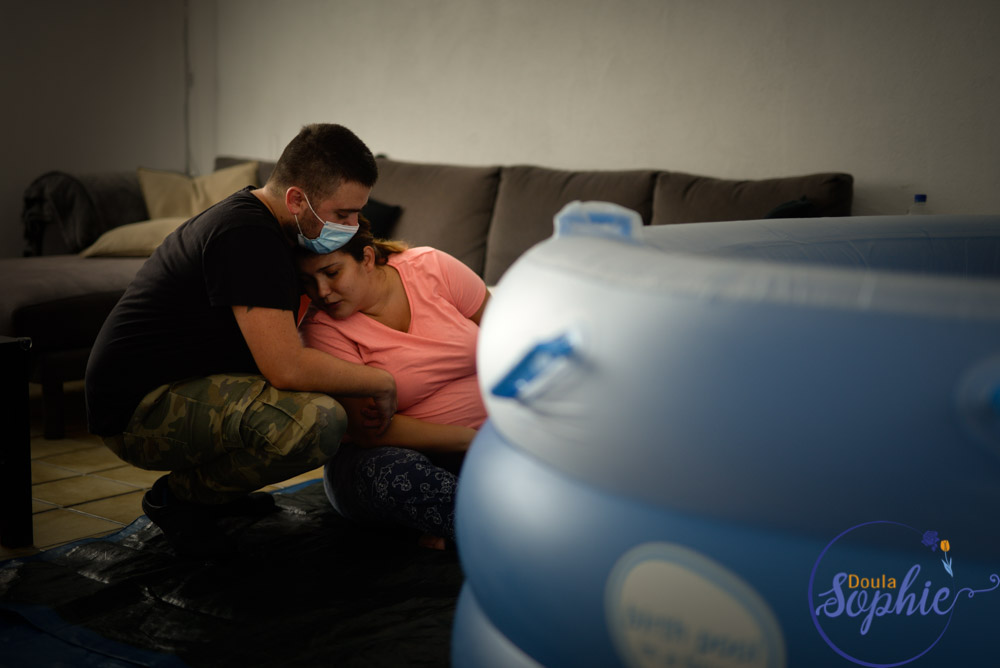 And yes you guessed it the labour kicked in a bit later and the midwife was fine with her birthing at home.
The labour progressed beautifully and Tanya was strong and brave and coped beautifully. Her partner was her rock and was by her side to support her at every turn and with every new position.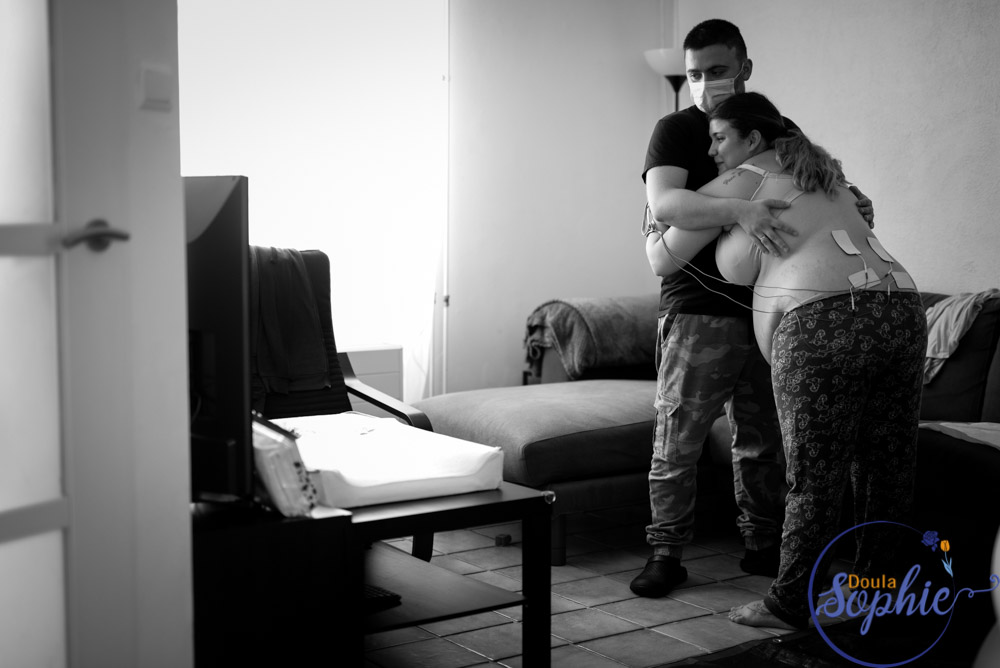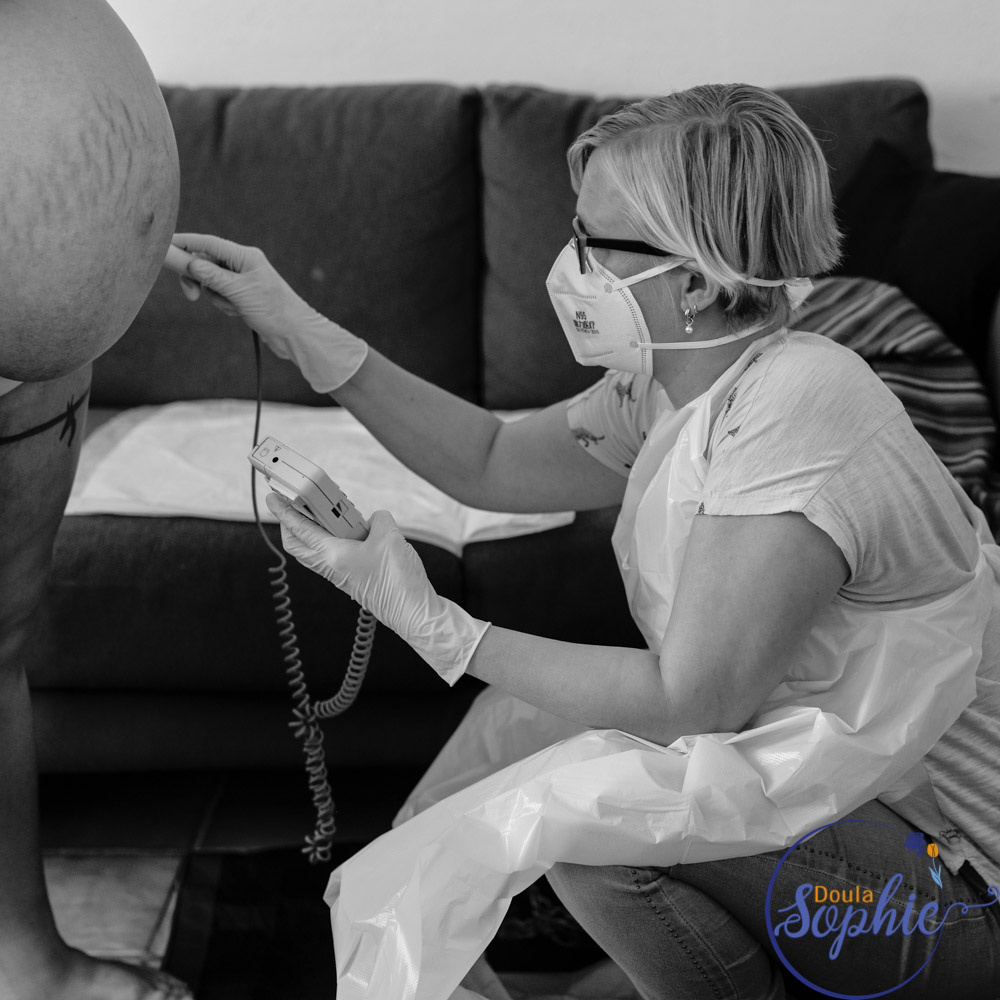 Precautions had to be taken just as if she had Covid so the midwife and maternity nurse wore their full protection gear and I wore a mask and was careful to keep my distance and wash my hands a lot.
The moment she got into the pool was hugely significant and felt like winning the lottery for her. This, this had been her dream for so long. Only at the end of her pregnancy had she dared to visualise it. Here she was in her birthing pool in the middle of her living room and her baby was coming.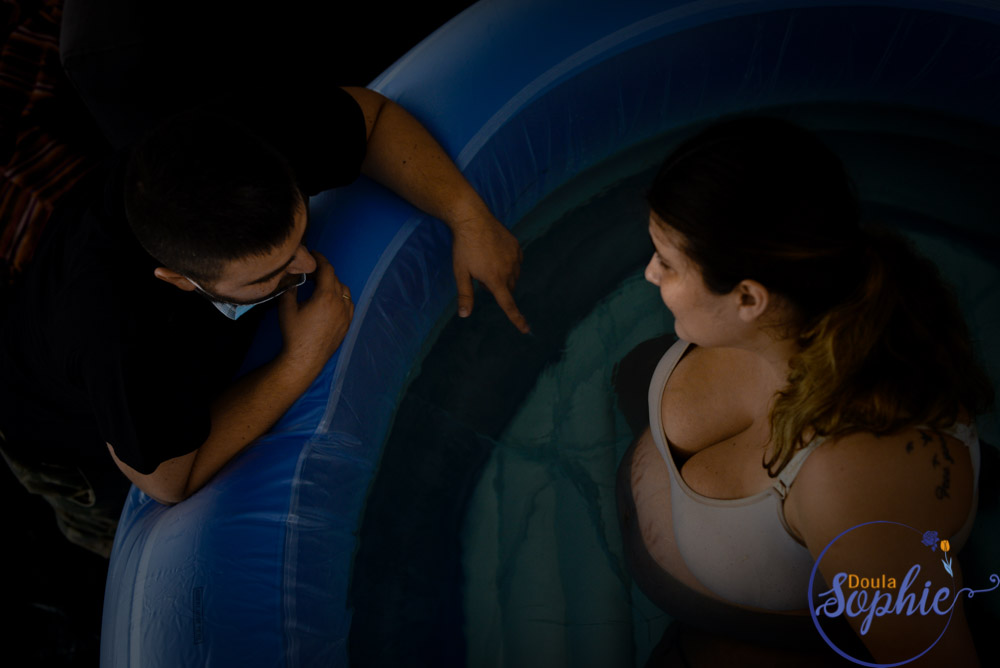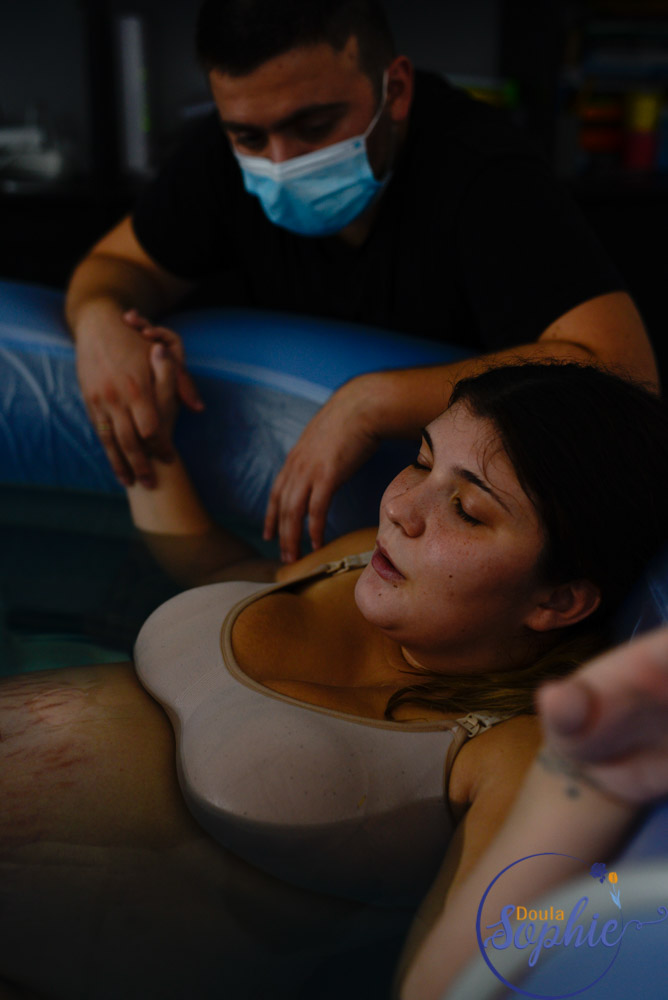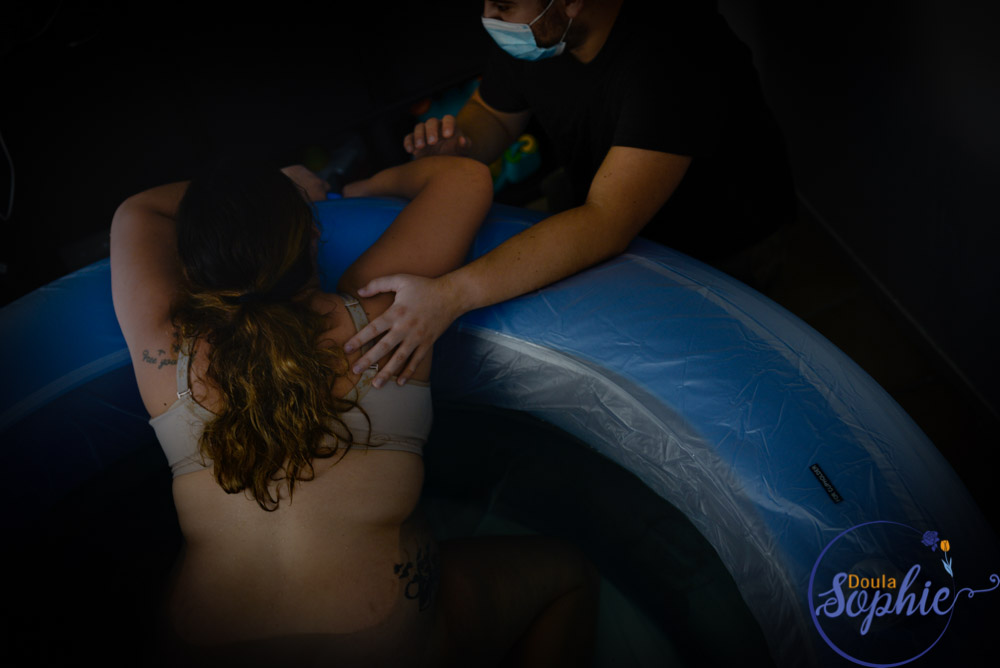 The baby was born in water and this was the best moment of all, holding a healthy full term baby in her arms having given birth on her own terms and how she wanted.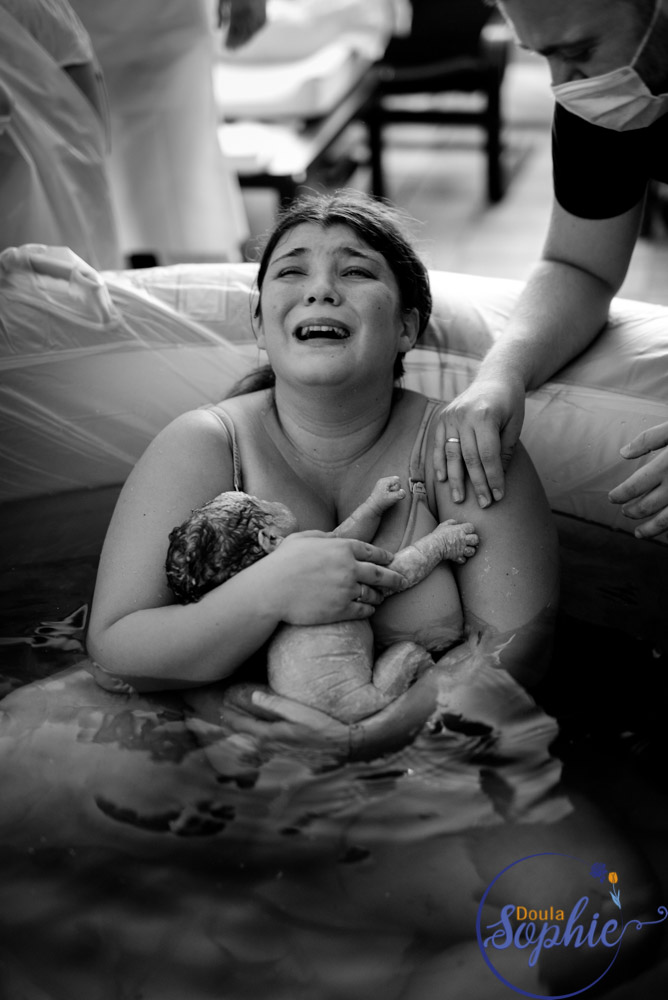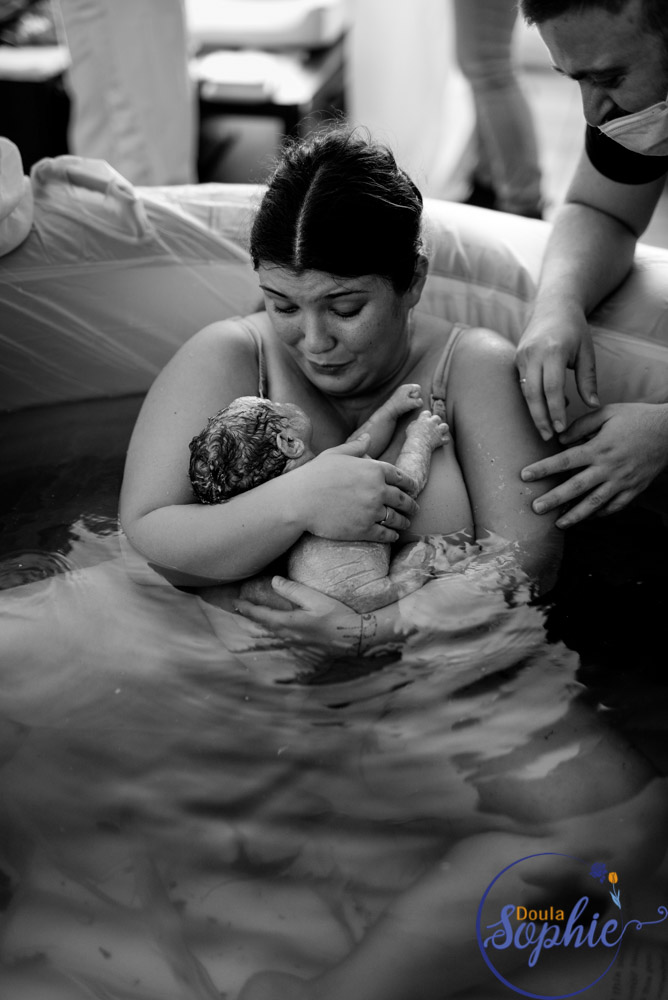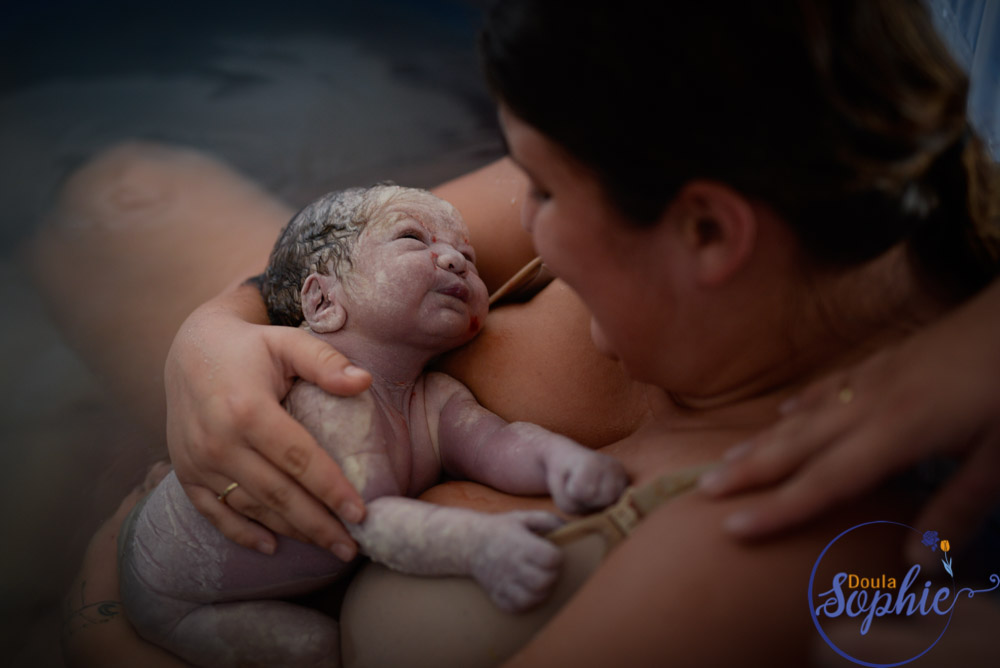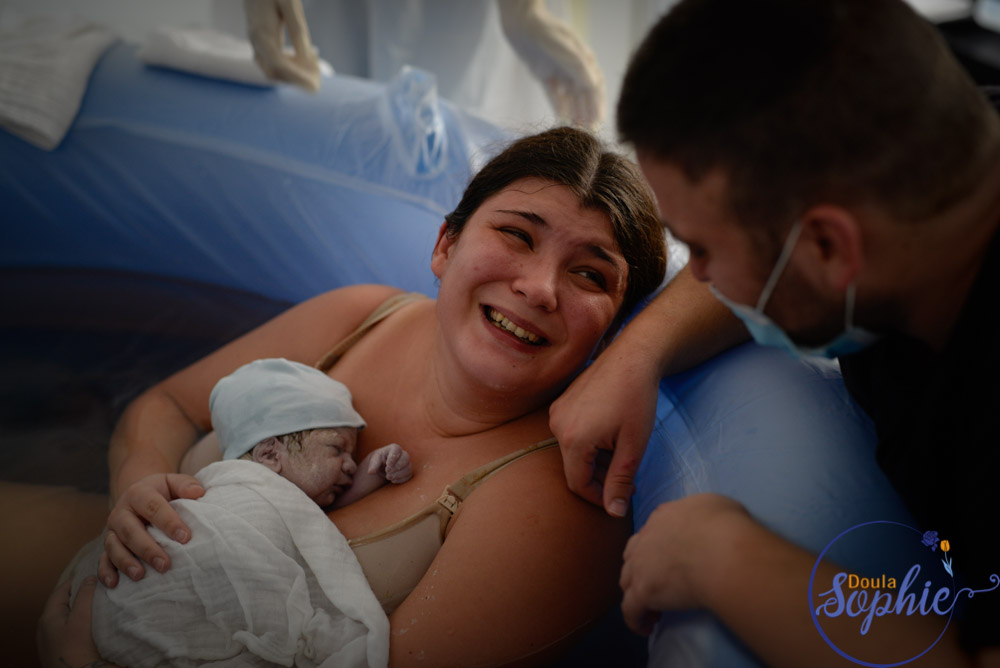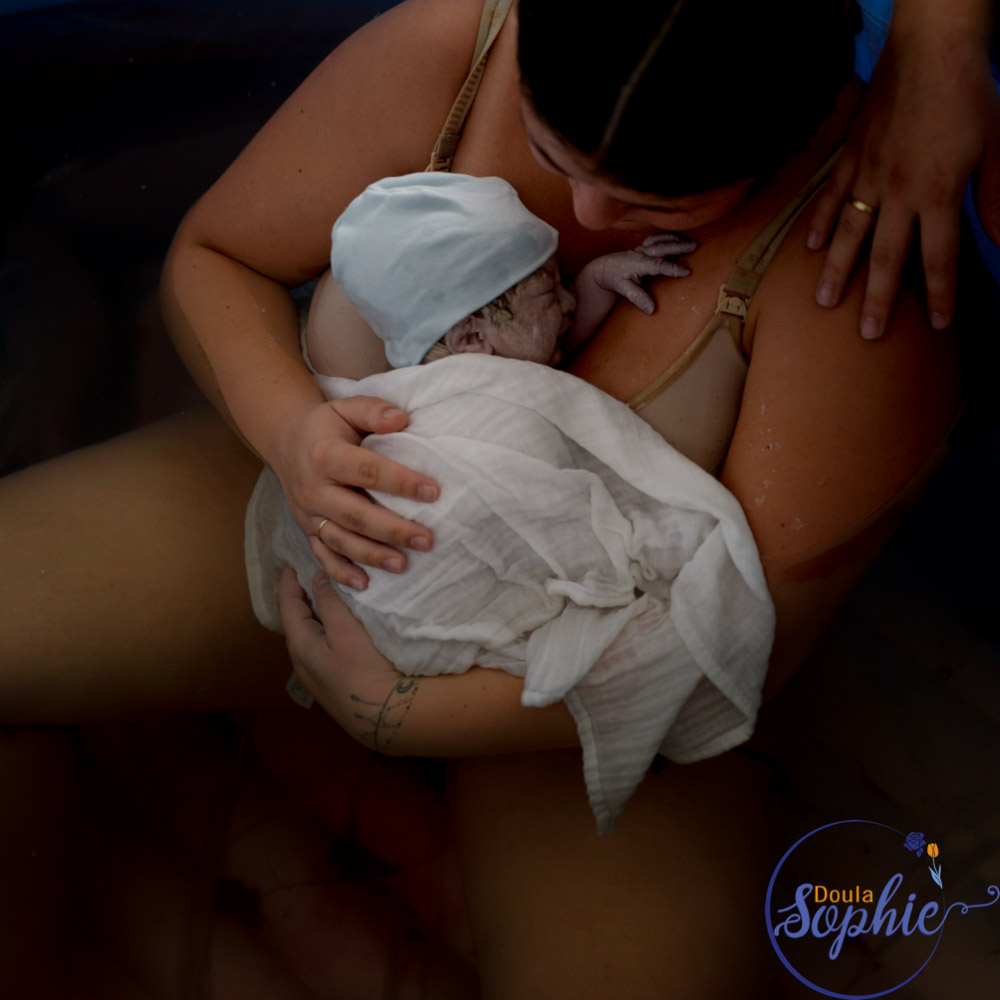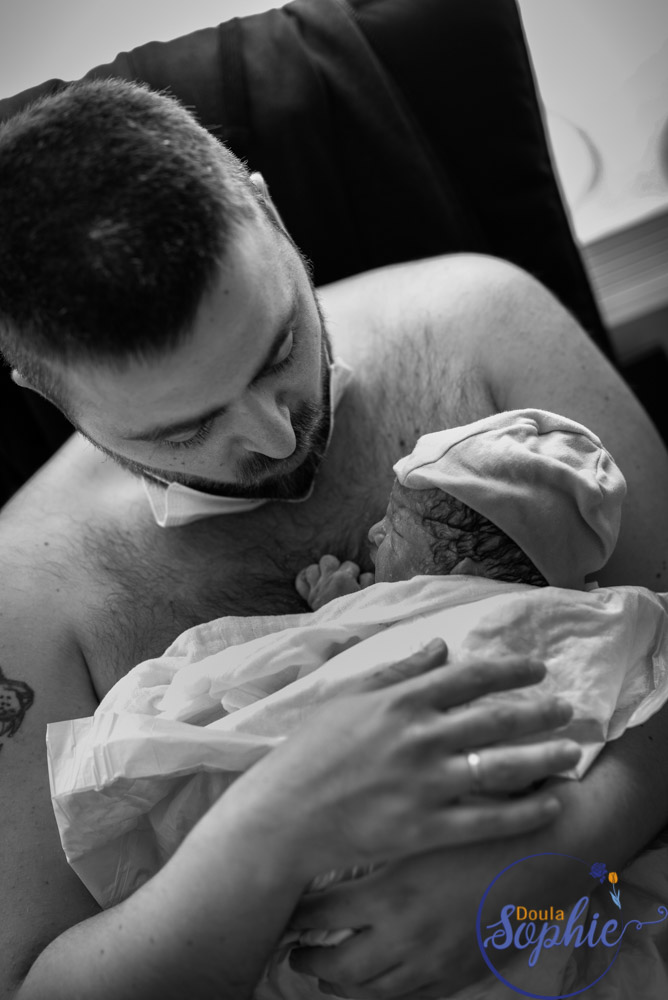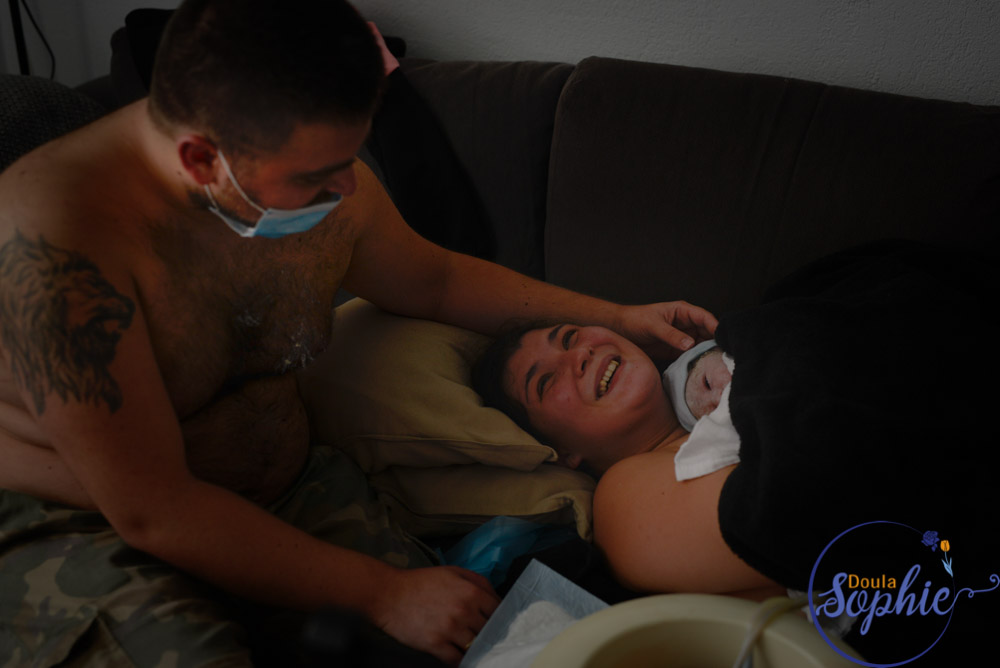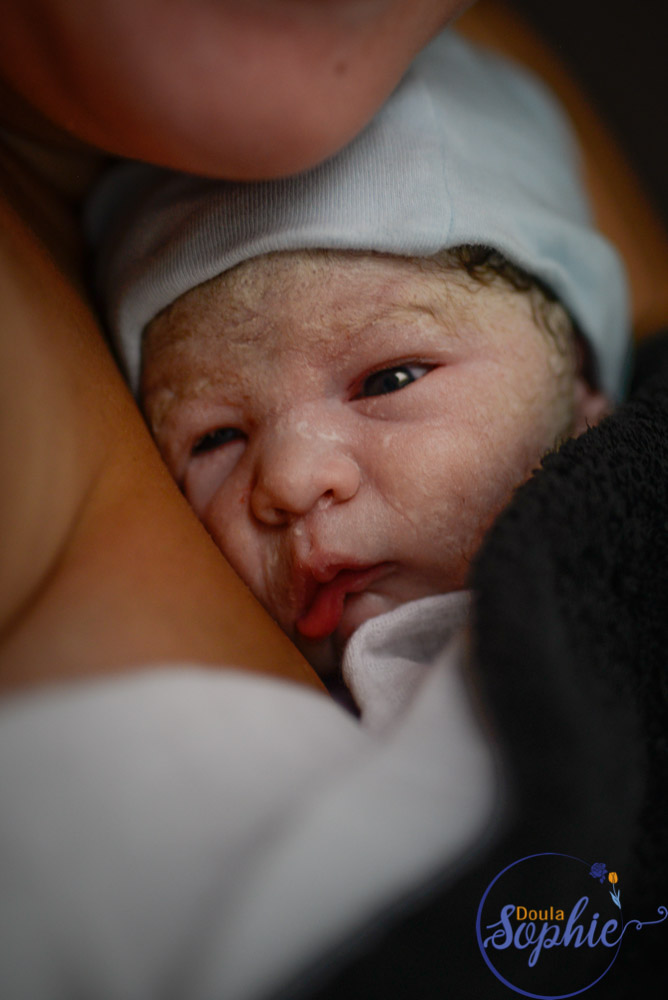 She cherished every moment while at the same time realising what she had missed the first time around. Bitter sweet, Oh so sweet!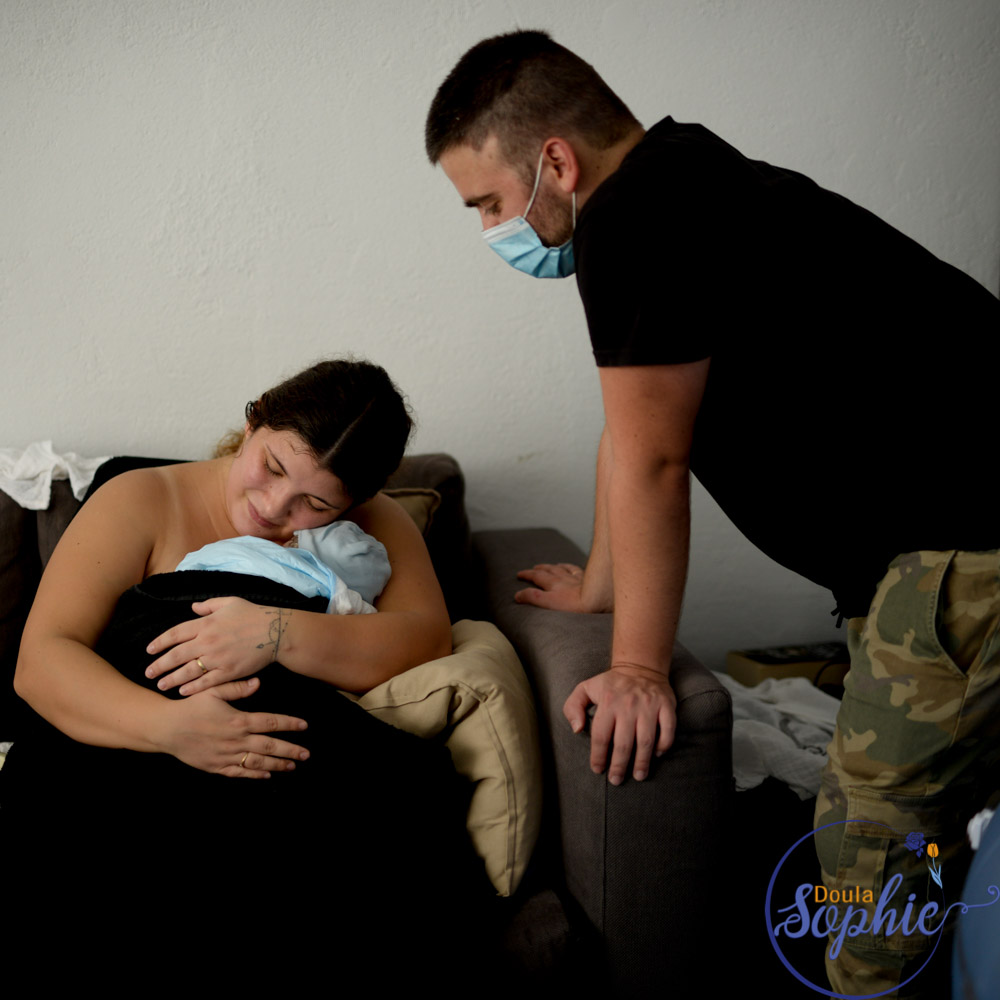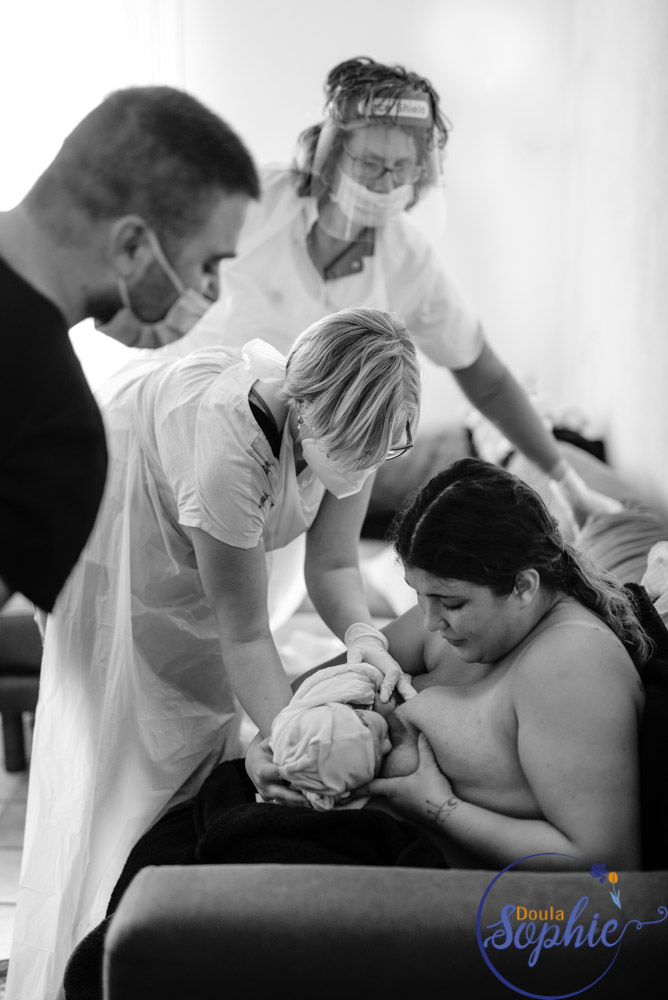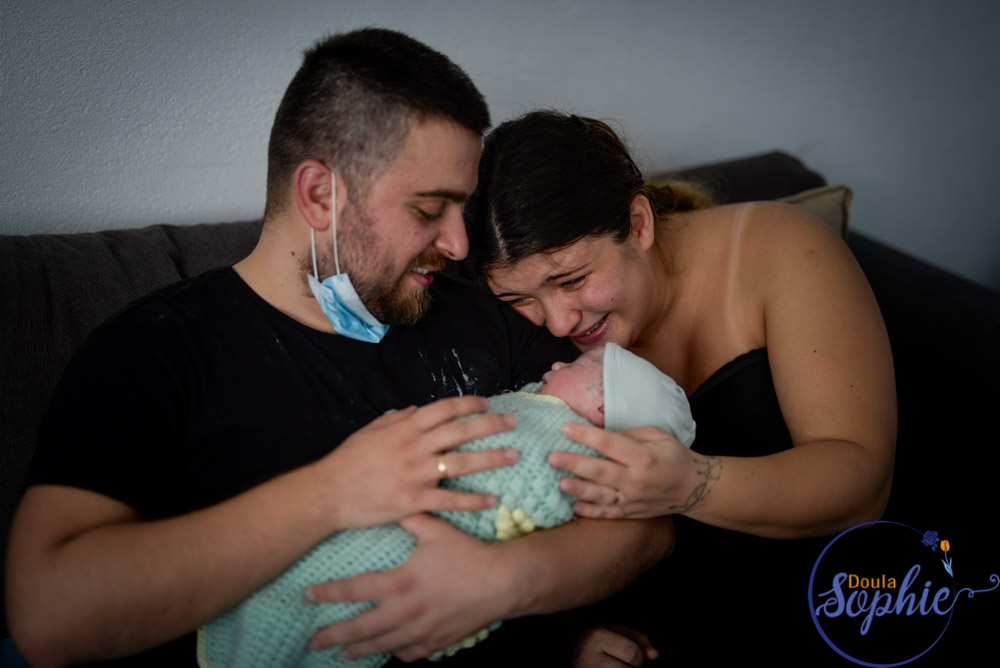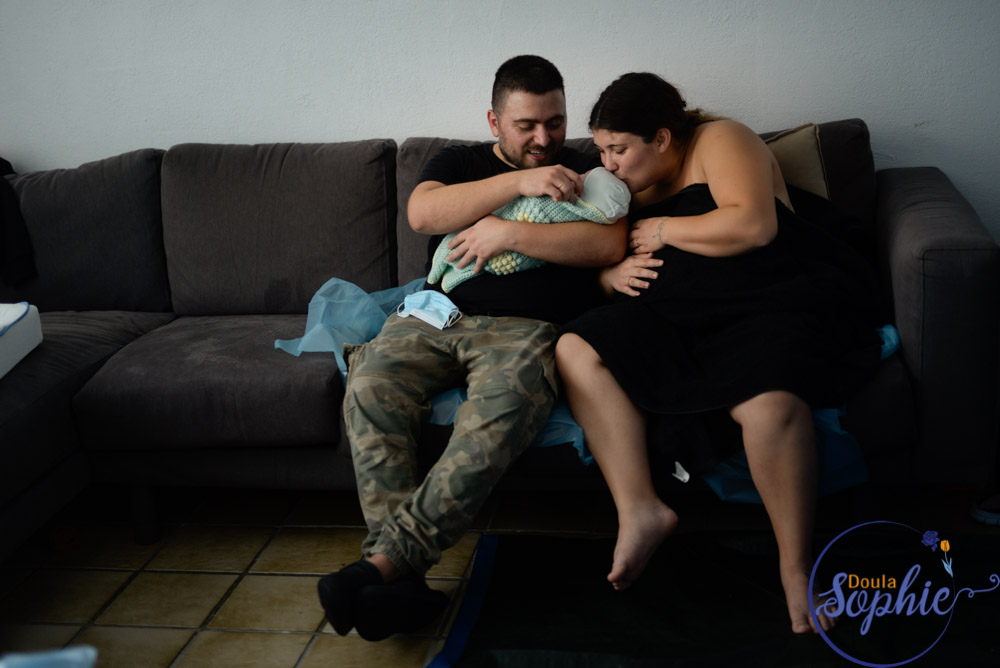 Their firstborn son was upstairs with her mother and came down to meet his brother. This was another wish Tanya had, that her son would meet his brother very soon after the birth.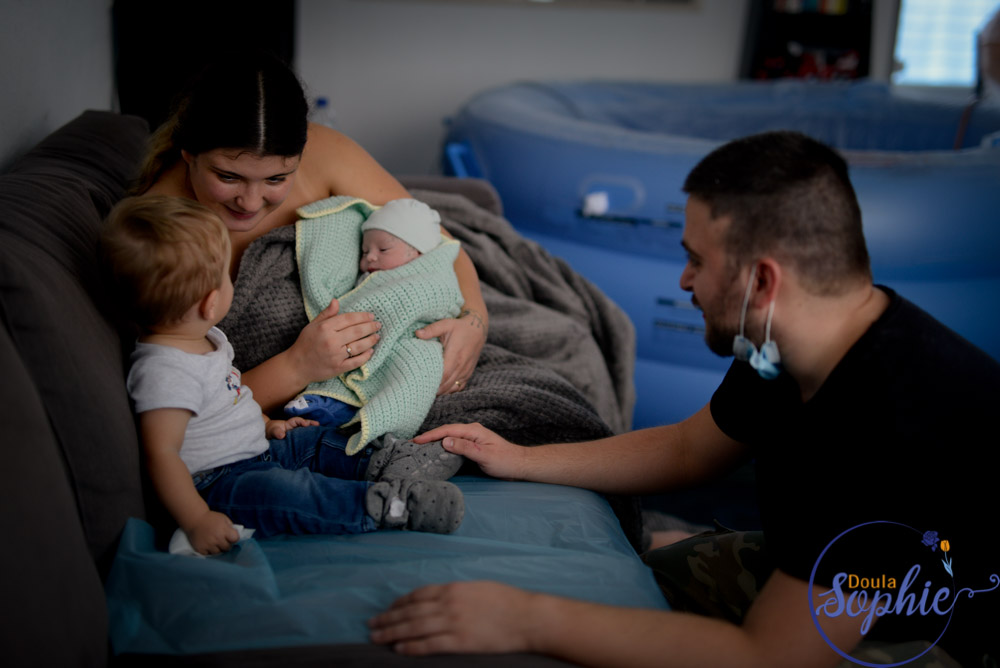 Women and partners who experience overwhelming feelings of powerlessness, anxiety, panic or other similar emotions during the birth of their child can end up with a trauma and suffer from PTSD.
Research shows that 10-20% of woman experience giving birth as traumatic and 1-3% of all women, who have given birth, develop PTSD post birth. If you are struggling to recover emotionally after the birth of your baby please do not hesitate to contact the midwife up to 6 weeks postpartum or your family doctor after the 6 weeks.
If you have had a traumatic birth experience and are looking to have a different and more supported experience this time around please do not hesitate to drop me a line and contact me here. I would love to hear from you and discuss how I can support you.