Who would ever have known that would become a thing?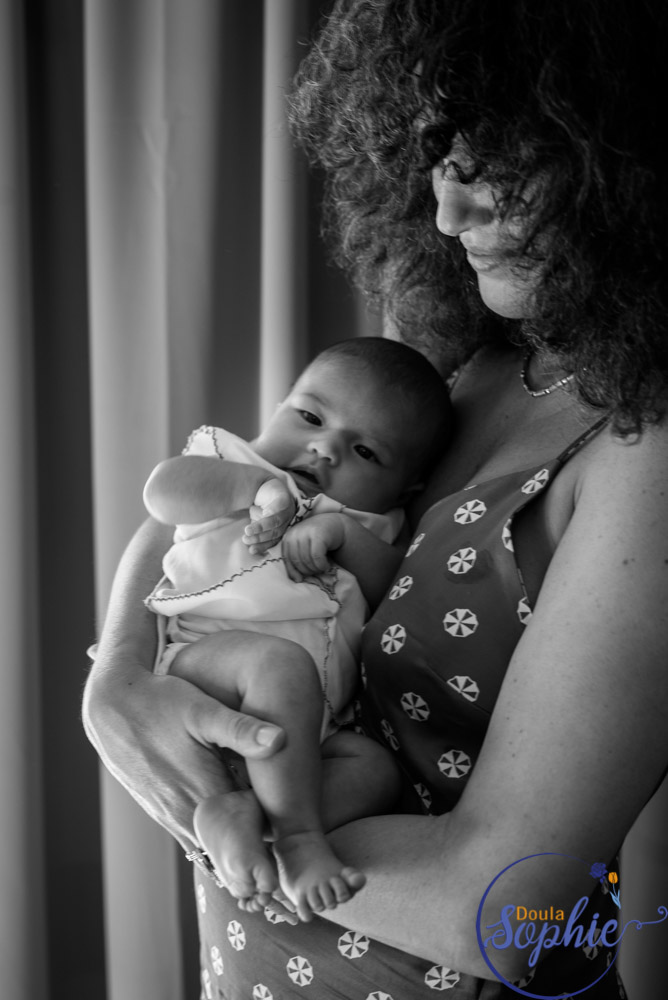 I often meet new clients and fall in love. Like often! I walk out of their home and have a real sense of yes!! I like them, I am so looking forward to supporting them, how lucky am I to get to meet so many lovely people?
These guys were pretty awesome and we only met virtually until some weeks after the birth of their baby girl!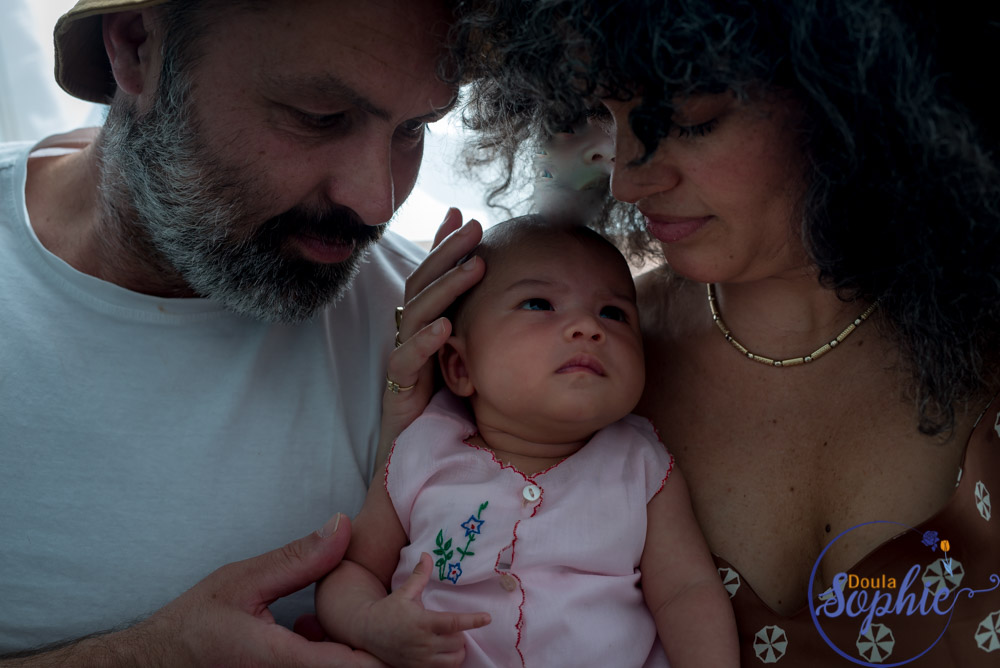 When Covid-19 hit for the first time everything was forced to move online. All my appointments were done over zoom or FaceTime. It took a while of getting used to but after a while I started to learn to read people without feeling the 'live' energy in the room, I started being able to make a good connection with people I was meeting for the first time even though online.
One thing I never thought I would do is give virtual support during a birth. The first clients I supported virtually were Kristal & her partner. We had some lovely birth preparation meetings virtually and as the day of the birth came closer it was clear I was not going to be allowed into the hospital. There was only one support person allowed in the labour & delivery room.
As the contractions started I chatted to Kristal on what's app and gave her a pep talk to encourage her and help her feel empowered. She told me later that the one thing that stuck in her mind through the proces was what I had said in that chat "You'll see, you are going to rock this birth"
I stayed in contact with her partner and when he felt stuck or felt he could use a tip or trick he would message me and ask for it. We talked on the phone at one point in the process when they needed to get some feedback on something. The process went quite smoothly and yes she rocked it! We talked on the phone at one point in the process when they needed to get some feedback on something.
I was in the background, supporting and available when needed.
Kris and her partner ended up saying that the virtual support they received was better than no support. The hospital staff were kind of in a crazy space too trying to figure out new covid protocols etc and had even less time than usual. So to my surprise this was better than nothing and much appreciated. My clients felt supported and that's what matters.
During the first week after birth there was also a lot less in person support for parents who had just given birth due to Covid-19 restrictions. Less kraamzorg hours, no visits from friends and family, less midwife visits. It was tough and left a lot of parents feeling alone and having to figure stuff out themselves.
So we chatted and had quite some messaging going back and forth during that time with questions about feeding and sleeping and all the new baby stuff that goes on in the adjustment of those first weeks. So valuable.
When Covid first hit in March I was very lucky to have 3 single Mum clients for the month of March. This meant I was the only support person and could therefore attend their births.
There were 2 beautiful home births I could attend which I was grateful for. Another planned home birth unfortunately ended up being a transfer to the hospital and I was not allowed to join them in the hospital. That was very tough, especially for my client. Having to say goodbye after supporting for hours at home was awful.
I missed 6 (7 including the birth last mentioned) during the following months in April, May& June. It was hard not being able to give the support my clients had signed up for. Not all chose to have me available virtually during the birth and actually it turned out that 3 ended up being planned c-sections. Twins and 2 breech babies. I had good contact with the c-section clients around (and in the hours after) their births and they were all happy with their experiences. There was an unplanned c-section and it was very hard not to be with these clients. The other two were the story above and a repeat birth photography client who I also visited soon after to do a newborn shoot with.
Since July I have been granted permission to attend every birth and during this second wave we have fortunately seen more flexibility for doula's in the birthing space. Who knows how long we have to live with Covid-19 but I am committed to staying as safe as I possibly can so I can keep giving support where I can. Virtually or in person!