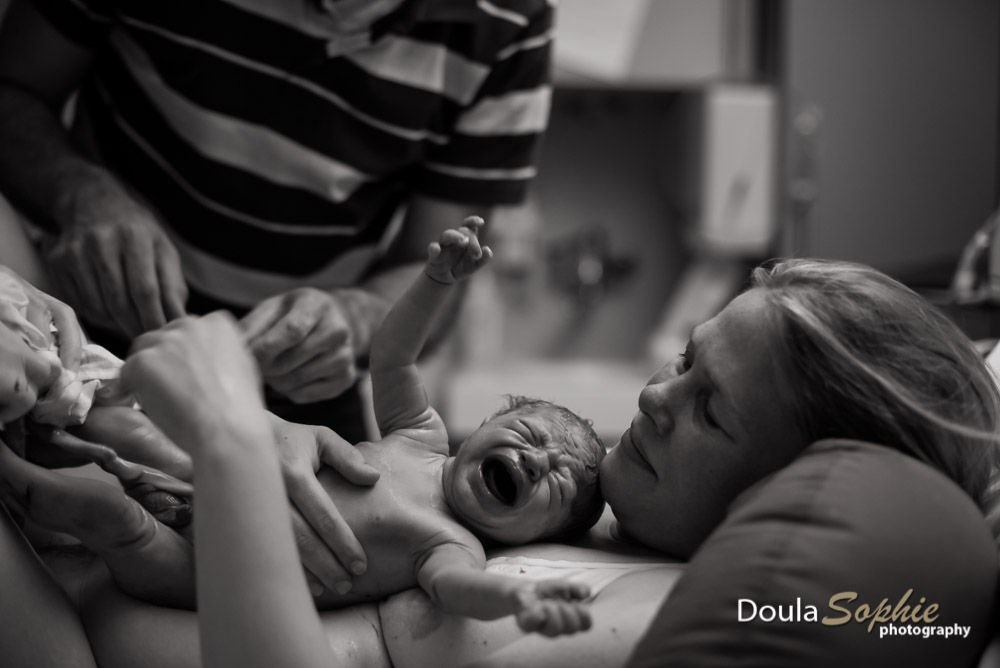 Sometimes after a birth everyone present thanks the Mama for the privilege of being able to witness such a beautiful empowering birth. This was one of those times.
Annemarie and Onno prepared for the birth of their second baby with a colleague of mine, Salima, who teaches hypnobirthing. (www.natuurlijk-bevallen.nl) Because the estimated due date fell in Salima's vacation she could not be their doula so they asked me. Annemarie took the hypnobirthing technique on and made it her own. She practiced with the relaxation mp3's (supplemented with the hypnobabies relaxation tracks) up until the birth. From the beginning of the labour it felt so different than the first pregnancy for Annemarie. She felt prepared, supported and relaxed. Whatever happened she had a support team around her now who would be with her during the whole labour and birth.
During the wave (term used by hypnobirthers for contraction) she would totally relax and use her breathing technique to go through the intense feelings in her body. Onno supported her by whispering the word "peace" to her through out a wave. I loved that!! I have never seen that before and might well adopt the idea for future clients. They were a beautiful team.
When the intensity was very high we were both working hard on each side of Annemarie to support her through the last bit. In her words (but in Dutch 😉 "it was lovely feeling you on one side and Onno on the other both supporting me, massaging and speaking encouragement" The midwife and the labour nurse were fantastic and respectful of their wishes, referring to the birth plan to make sure they didn't forget anything. In one word, awesome!  Annemarie and Onno, it was a pleasure… and little Guus is a real sweety. (A big Thank you for letting me share these pictures.)