One day in the month of May, earlier this year, I received a request from a midwife to photograph a very special birth.
In the early hours of a morning in June I received a call that labour had started and asking if I could join. When I arrived at the house there was a peaceful atmosphere and Jorinde was labouring in the birth pool. The midwife, her sister and a friend were there too and her son was sleeping in the room next door.
What I was about to witness that morning was a very brave yet brokenhearted mother who had faced many tough decisions throughout her pregnancy. She had decided to carry her baby full term after finding out that he had a rare form of dwarfism and a heart defect and would not live long after birth. She had walked a lonely journey and met misunderstanding as she sought for a way to give birth as she felt she wanted to. She found a support team willing to support a quiet respectful labour at home and a hospital team as back up if needed.
Her labour was a labour of love and letting go. Letting go of the son she so loved. The son whom she hadn't yet met but whom she knew so well. She knew his kicks and his movements better than the back of her hand and as he grew she knew his life inside her womb was life indeed. Knowing that that life would not be sustainable on the outside was something she wanted to postpone for as long as she could. Now he was very much alive and kicking.
The letting go was agonizing and the pain of labour mirrored the pain on the inside. She patiently went through the process and we with her. The journey took her to the hospital and finally to let go of her sweet Valentijn via a cesarean section. He came into the world and looked his mother in the face for a short while and then closed his eyes and passed away.
Sweet brave Valentijn you were so loved and so wanted, you couldn't stay for long but will remain in the hearts of the family and the friends who met you.
And dear Jorinde,  your strength and determination is bold and beautiful and i hope it will carry you in your grief. Thank you for sharing your story.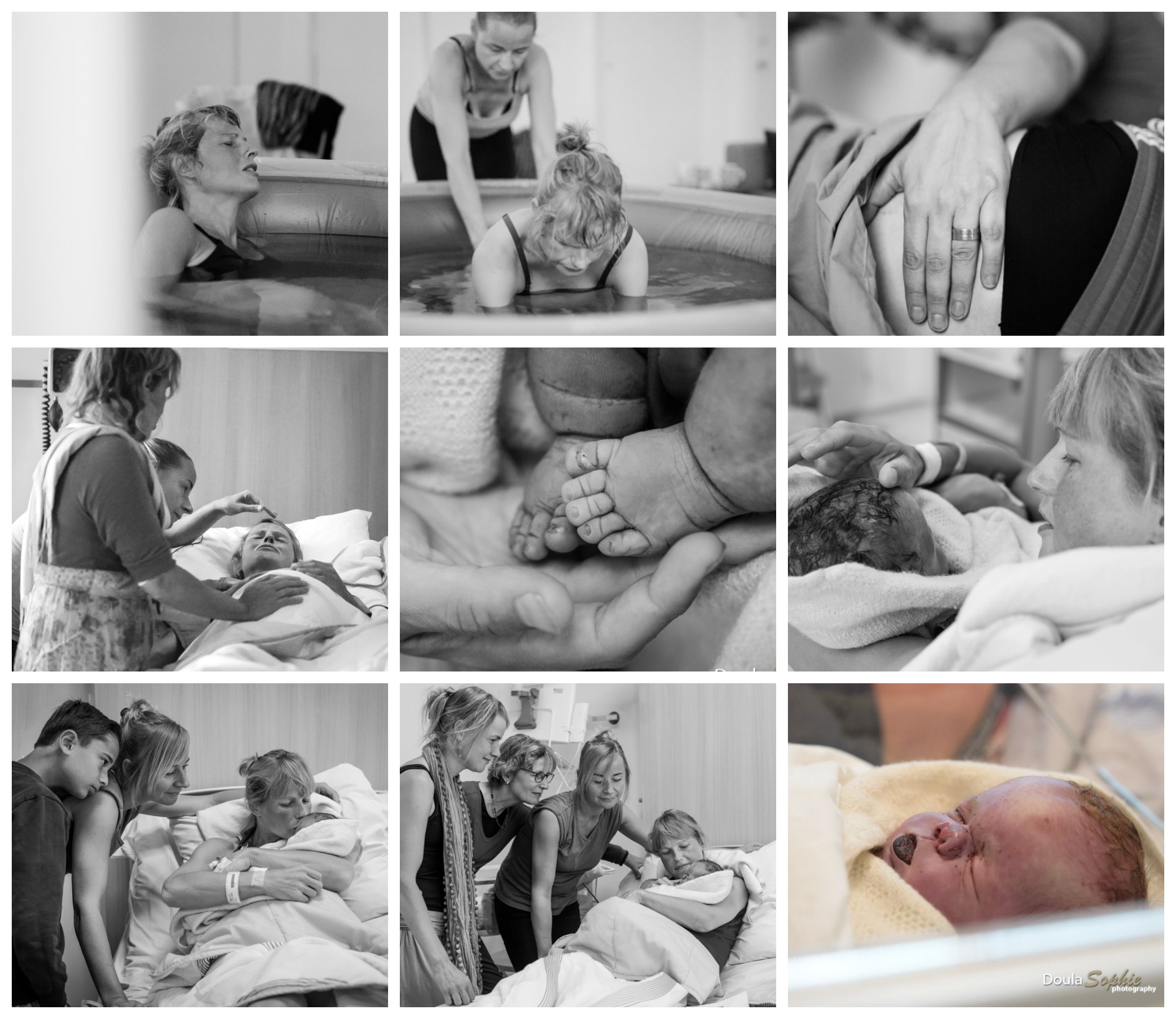 Lieve Sophie, ik ben je enorm dankbaar voor het feit dat jij bij de bevalling van mijn lieve Valentijn wilde zijn om hier prachtige beelden van te maken. De ontmoeting en het afscheid van mijn dappere mannetje! Ik kan uren naar de foto's kijken en voel dan weer extra sterk mijn oneindig grote liefde voor hem ♥
Naast de prachtige beelden heb ik ook je support tijdens de bevalling als heel fijn en steunend ervaren, dankjewel daarvoor!
Liefs, Jorinde