For much of the time you are in labour you are alone with your partner, busy labouring in the best way you know how. My last blog talked about the reality of what it looks like for much of the time you are in labour and the misconception about the support you will get from your midwife or the hospital staff.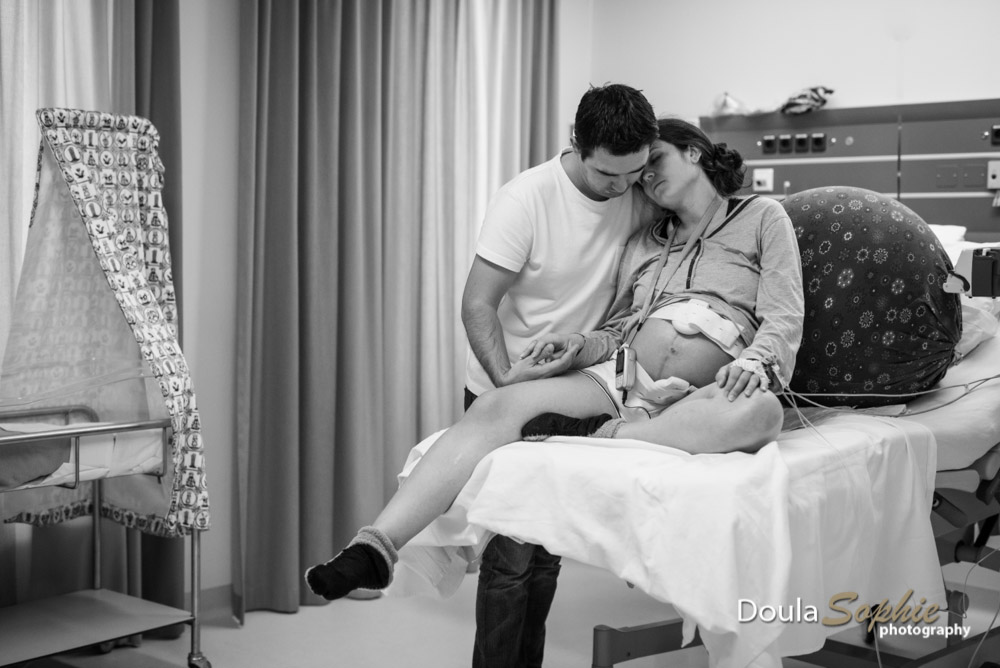 How can you prepare for those hours alone in the birthing room with just the two of you?
1 ~ Follow a birth preparation course together. This can help you and your partner know more about what to expect during the process. Your partner will feel more at
ease because he knows how the process of labour works and will have learned some ways he can coach you through the process. It is very common for the pregnant woman to
do a lot of reading about labour and birth but the partner is often reluctant to read or just can't find the time to.
Why take a course as a couple?
There is nothing better than having your birth partner be as educated as you are!
It forces you to spend time together preparing mentally and emotionally for the baby and not just practically (with all those jobs and endless lists that need doing/buying     and making.)
Good birth preparation is worth the money and will educate and prepare you for a better birth experience.
Preparing alone and having your partner just come to a 'partner session' is (better than nothing) but not even half as effective as preparing together.
It will blow your partner away because he will actually enjoy it and feel better equipped for the job and that… is awesome… for you and him!!
Not… be with just the two of you!!
2 ~Hire a Doula. Consider what a difference a doula will make to your birthing experience. I know it is quite an investment but you will not regret it. What ever your birth journey ends up being, doula support will improve your outcome. She can't guarantee your dream birth or a perfect birth but she can support you and your partner in a way that makes the whole experience a more positive and supported one.
A doula will be with you from beginning to end. Better still she has gotten to know you a bit in the months leading up to your birth so she feels familiar and you feel safe with her present.
When labour really starts to kick in she will be making sure you are comfortable, helping you find whatever position feels comfortable, massaging you, giving you sips of water. At times she may sit in the corner chair and just "be there"
She will help your partner feel at ease and giving him ideas of how to "be there" for you.
She will encourage and motivate you when you feel like you can't go on. She will believe in you and your ability to birth your baby.
If interventions are advised she will help you weigh up the pros and cons and walk you through whatever is necessary to make a healthy decision.
You will feel safe because she is familiar with birth. During those seemingly endless hours, she understands what is going on and will tell you that what you are experiencing is normal.
Your partner will feel less stress because he can ask his questions as they come up and not feel the responsibility of knowing if he should or shouldn't call the midwife or the nurse AGAIN!
Your doula will do all she can to keep those stress levels down. Stress will hinder the process and slow it down so she will spend time in her prenatal visits finding out what your fears are and what causes you stress so she can make sure your birthing environment FEELS safe to you, so your birthing experience will benefit.
A doula lightens the load and brings a dose of humour to the atmosphere bringing a sense of calm and confidence.
If you are not planning on using a doula, or even if you are, be as prepared as you can for your birth, take a course and be informed about the birthing process so you can minimize the stress and the unknown.
Shameless plug: Check out www.birthinholland.com for great couples courses in English!