On this day one year ago Boke's little brother Tibbe was being born at home in a pool as the morning sun was pouring in the living room window. Boke himself was born in the hospital despite his Mama's wish to have a natural water birth at home. This time she wanted to go for it again and planned on having her second son at home in water. Her partner was there, midwife Rashida, friend Suus was there to play with Boke and I, who had been the doula at Boke's birth (April 2012), quietly supported and took photos.
Boke's Mama had tried to prepare him for the birth by watching a few birth films together so he could see a birth and understand what would be happening. She was not sure how it would unfold on the day but wanted him to be prepared and was hoping that he could be present during all, or some, of the birth process.
They had been watching some birth films the day before labour started so it was fresh in his mind. Boke was very relaxed and moved around the birthing process as he wished. One minute having breakfast downstairs and the other moment coming upstairs to play or check in on his mama. He watched her, hugged her and delightfully roamed around the space like it was any other day yet clearly feeling a sense of excitement. It was very natural to have him there.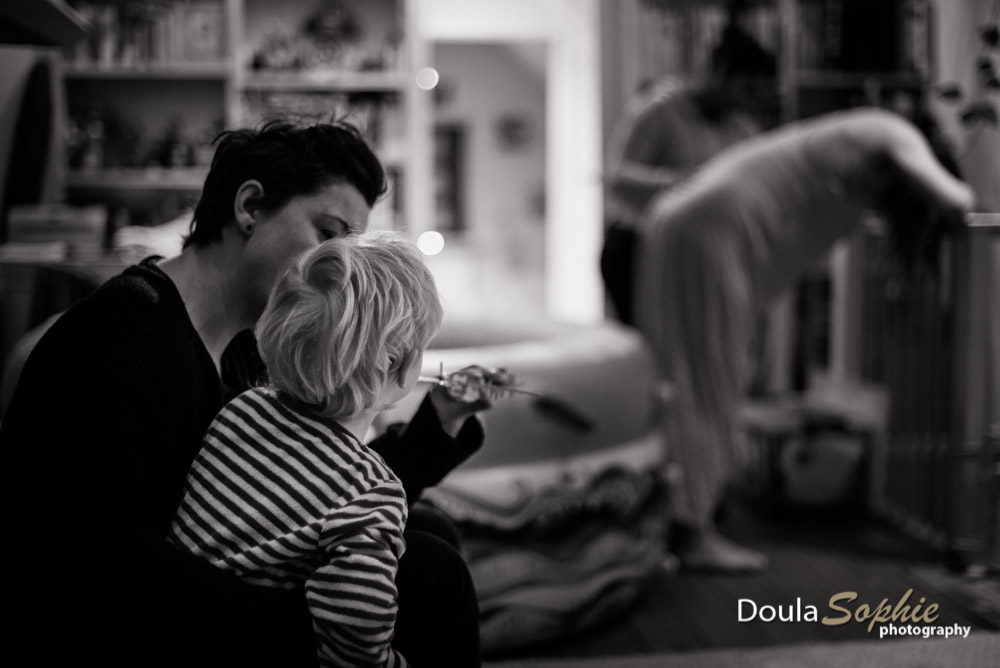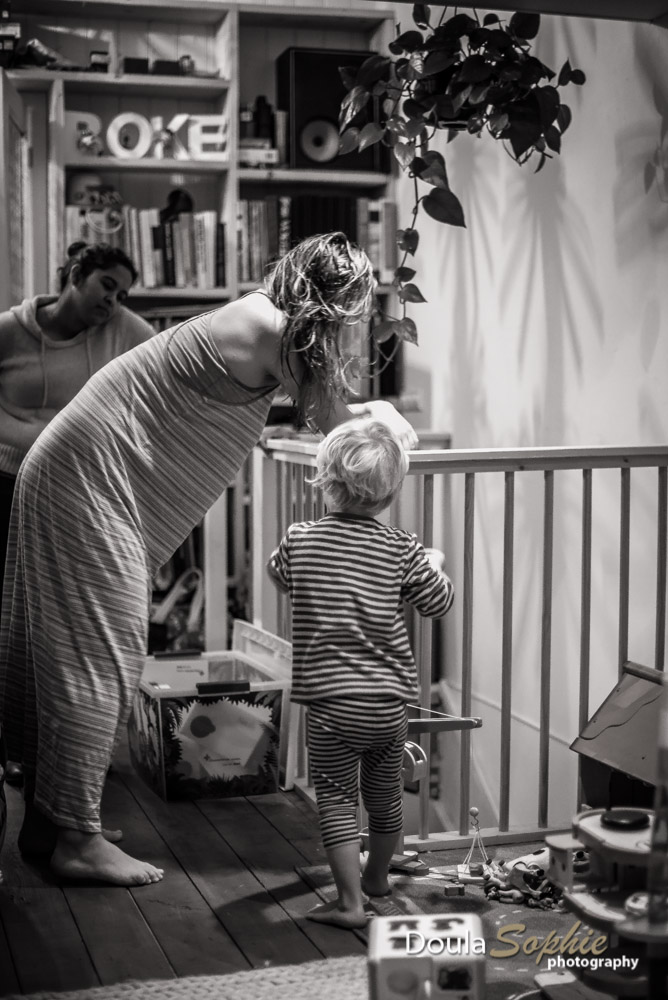 Having someone especially for the child is very important when having siblings at a birth. This allows the mother to relax and confidently release the child(ren)s care, allows the father to support the birthing mama and allows the child to join in whenever he chooses.
Having your other 'babies' around when in labour can (for some women) help increase the oxytocin levels and help her relax more.
"You okay Mama?"
~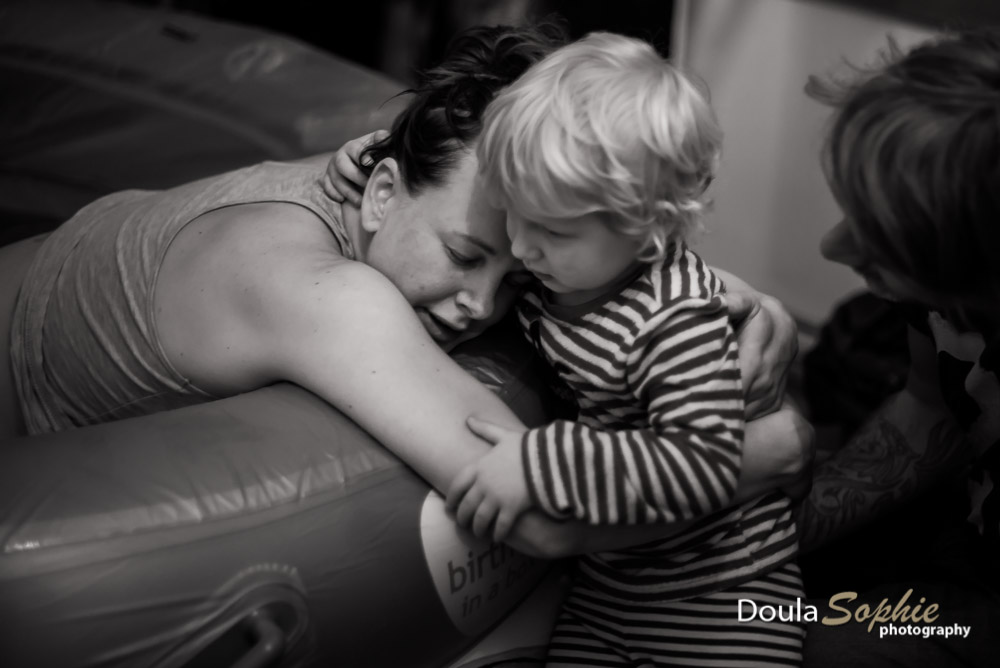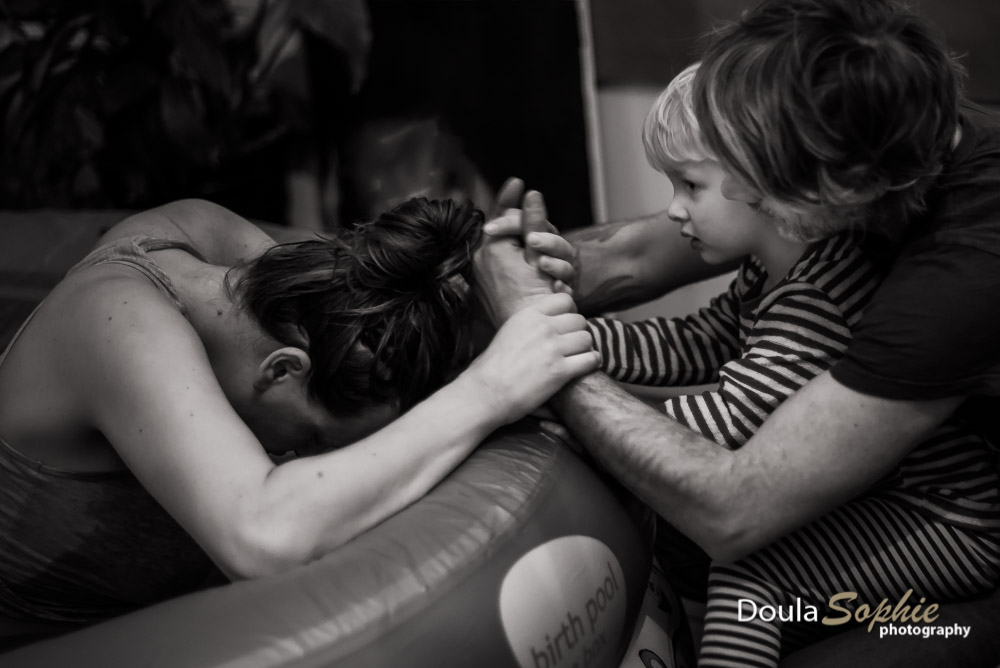 Mama's boyz loving on her  ~  Holding hands  ~  Een beetje liefde van de mannen ~ Handjes houden je vast  
Meanwhile, the dog was just hanging out! Having pets around can also add a sense of calm. The dog just lay sleeping through the whole process and occasionally opened one eye, his ears would stand up and he would make sure everyone really was okay, because it didn't always sound like it.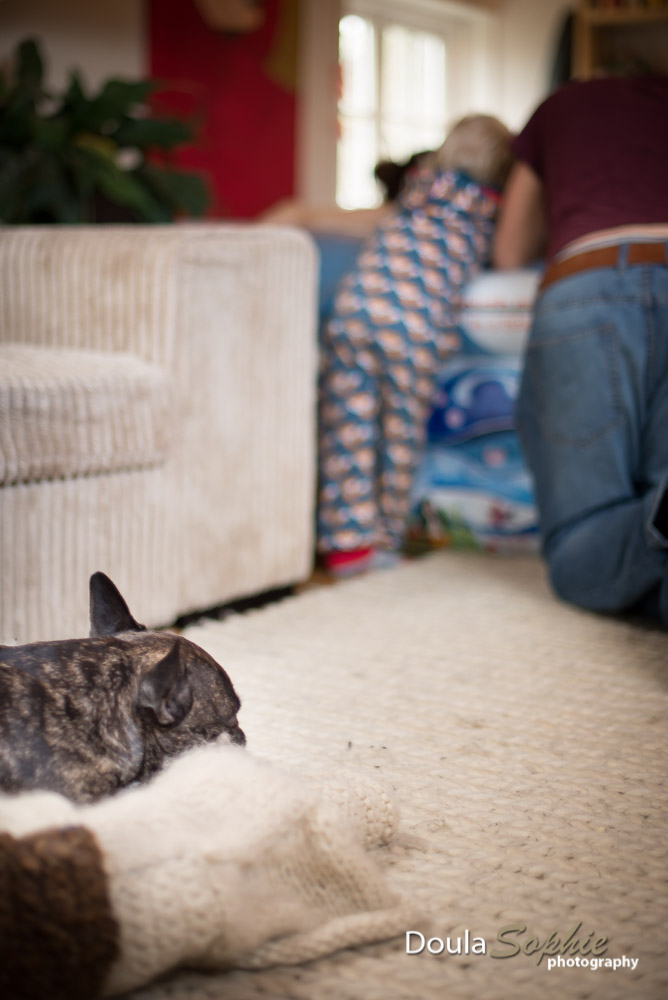 At the moment the baby was being born (the head was crowning) Boke took one look over the edge of the pool and said again, as he had announced a few times before during the process, "I am going to play now" and off he went again only to come back a few minutes later when he heard that the baby was born.
Wonderful midwife Rashida, Papa and Boke just looking on. "A baby brother. How cool is that?"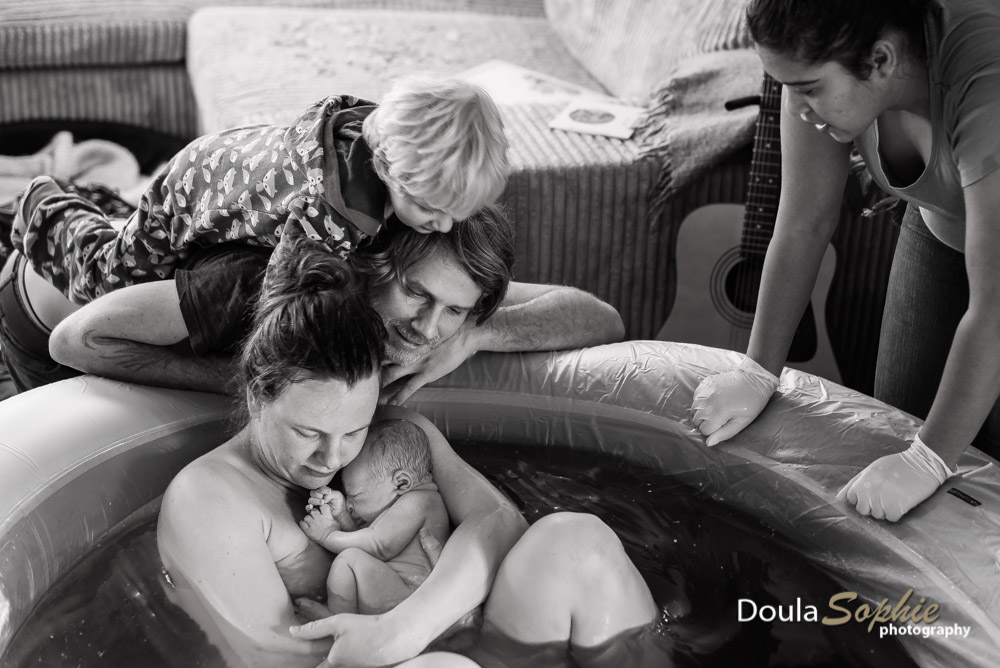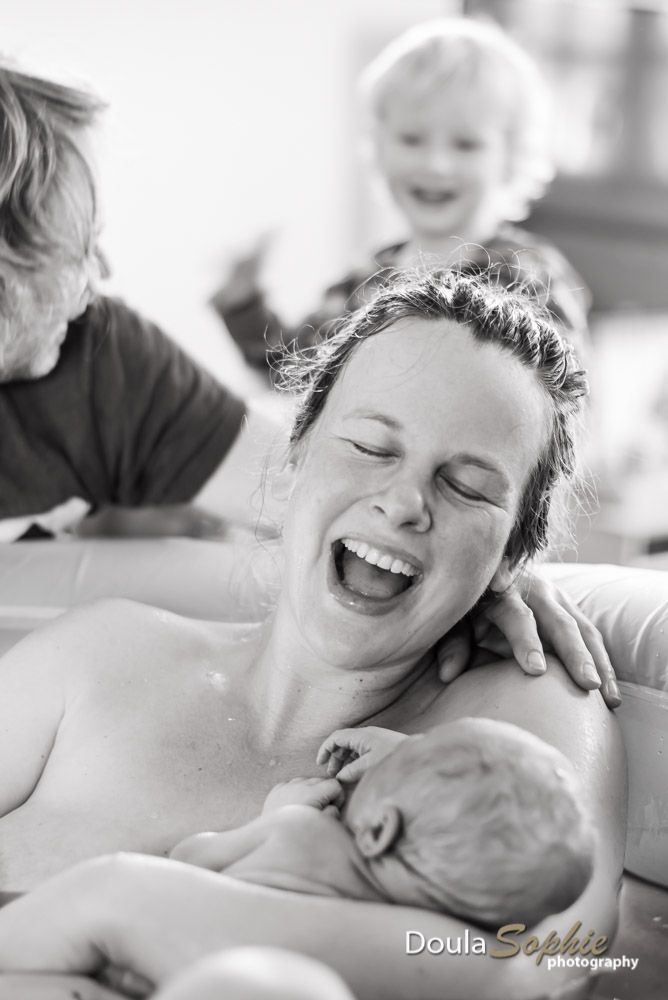 And suddenly Boke spontaneously cried out "Hip hip horaah" and we all burst out in laughter!! Such a joyful moment.   ~

"Hieperdepiep hoera!!" 
Brothers for life ~ Happy Papa ~ Bewonderen ~ Broers voor het leven ~ Mannen onder elkaar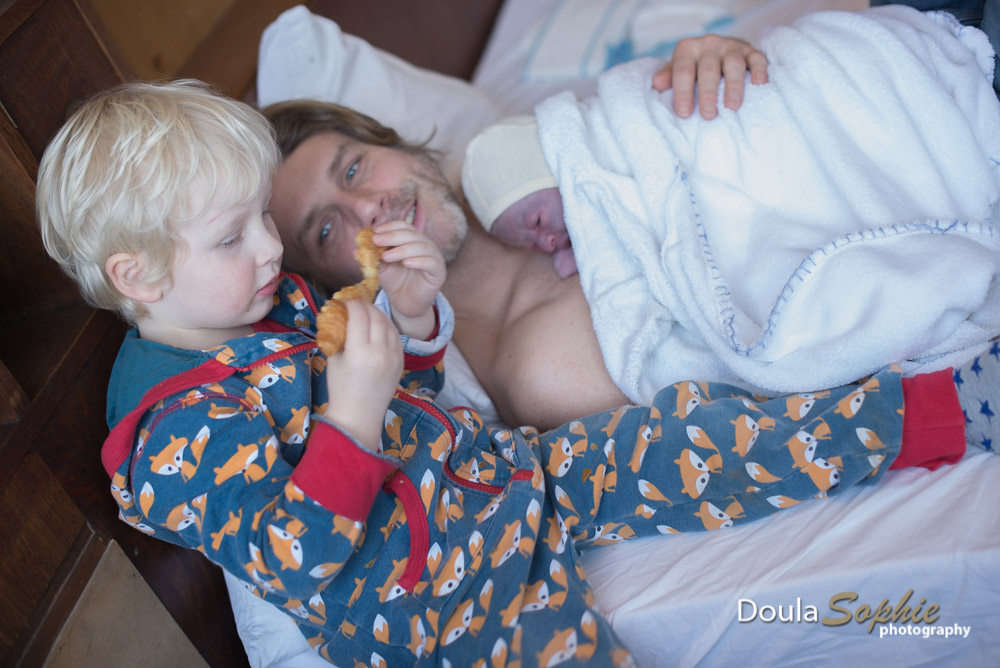 "What an exciting morning, now I deserve a croissant!"  

"Wat een spannende ochtend, ik heb echt een croissant verdiend!"
And that is what it is like to be present at the birth day of your sibling! So fun, so normal, so special but like any other day, hard work, pretty cool and so gezellig. Happy Birthday Tibbe.