Support for a positive birthing experience, at home and in hospital.
A Doula
Would you like extra support for the birth of your baby? Would you like to look back at your birthing experience as a positive one?
The moment your baby enters the world should be the warmest welcome possible into your family. A good experience for you, your partner and your new baby. I would love to support you and  help you prepare for a safe, memorable and empowering birthing experience.
Home away from home
Giving birth in another country than your own can create uneasiness and confusion. Understanding why the norm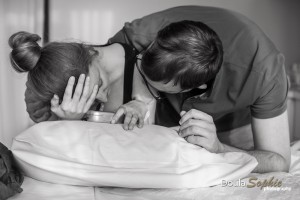 s are so different and knowing what to expect can make a huge difference to your birthing experience abroad. My desire is to help parents from all cultures, who call The Netherlands their home away from home, to have a memorable birthing experience.
A birth team
The role of the Doula is never to take the place of the husband or partner in labour but to compliment and enhance their experience. With a Doula as part of the birth team, a father can do whatever he feels comfortable with at each moment. Having a Doula releases the father to be fully present for his wife and to enjoy one of the most amazing moments of his life. A partner often feels more relaxed if he doesn't feel the total responsibility resting on his shoulders.
What is the process?
Introductory Meeting
In order to feel comfortable about having me as your birth doula support, it is very important that it clicks between us and that your partner is comfortable with me being at the birth too. During the first meeting we will get to know each other a bit. You can express what your expectations are and ask any questions you may have.
Following appointments
If you decide to have me as your doula we will meet two or three more times to talk more specifically about your desires for the birth. During this time we will talk about the choices and options for birth and learn more about the birthing process. There is room to process any fears and insecurities you may have and plenty of space to learn different methods to help you relax during labour. I also help you create a birth plan with your wishes for the birth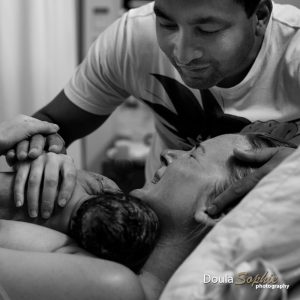 . Hopefully you will gain confidence and feel more prepared as the birth approaches.
Estimated due date
As the due date gets closer our contact will intensify. I will be available by phone, text and email during this time to answer questions or discuss any developments that may arise in pregnancy. I will officially be on call for you from week 37. If you go into labour earlier I will, to the best of my ability, be available. I work with a back-up doula, though rarely necessary.
The Birth
When you go into labour, whether it's during the day or in the middle of the night, I will come to wherever you are, at home or at the hospital. I will strive to be present within an hour. No matter how long you labour I will stay with you till the baby is born and you are well settled. During delivery, I will be a constant support and in close proximity to the mother at all times. My job is defined by your needs. I will encourage relaxation and a positive birthing environment, massage and breathing techniques and whatever it takes to decrease the discomforts of labour. The midwif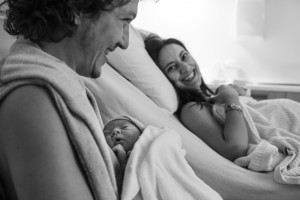 e or gynecologist will intermittently monitor your progress. They are the ones who are responsible for the birth of your baby and will do the delivery. We all work together to ensure a good and safe birthing experience.
Processing and new beginnings
In the week following the birth I will visit you to make sure you are doing well, to admire your little one and to talk through the birth experience. Before the baby is a month old I will visit again or offer a video chat depending on the package you have bought.
If you are interested in my Doula services I would love to meet to talk about how I can support you during the birth of your baby. Fill in the contact form here.